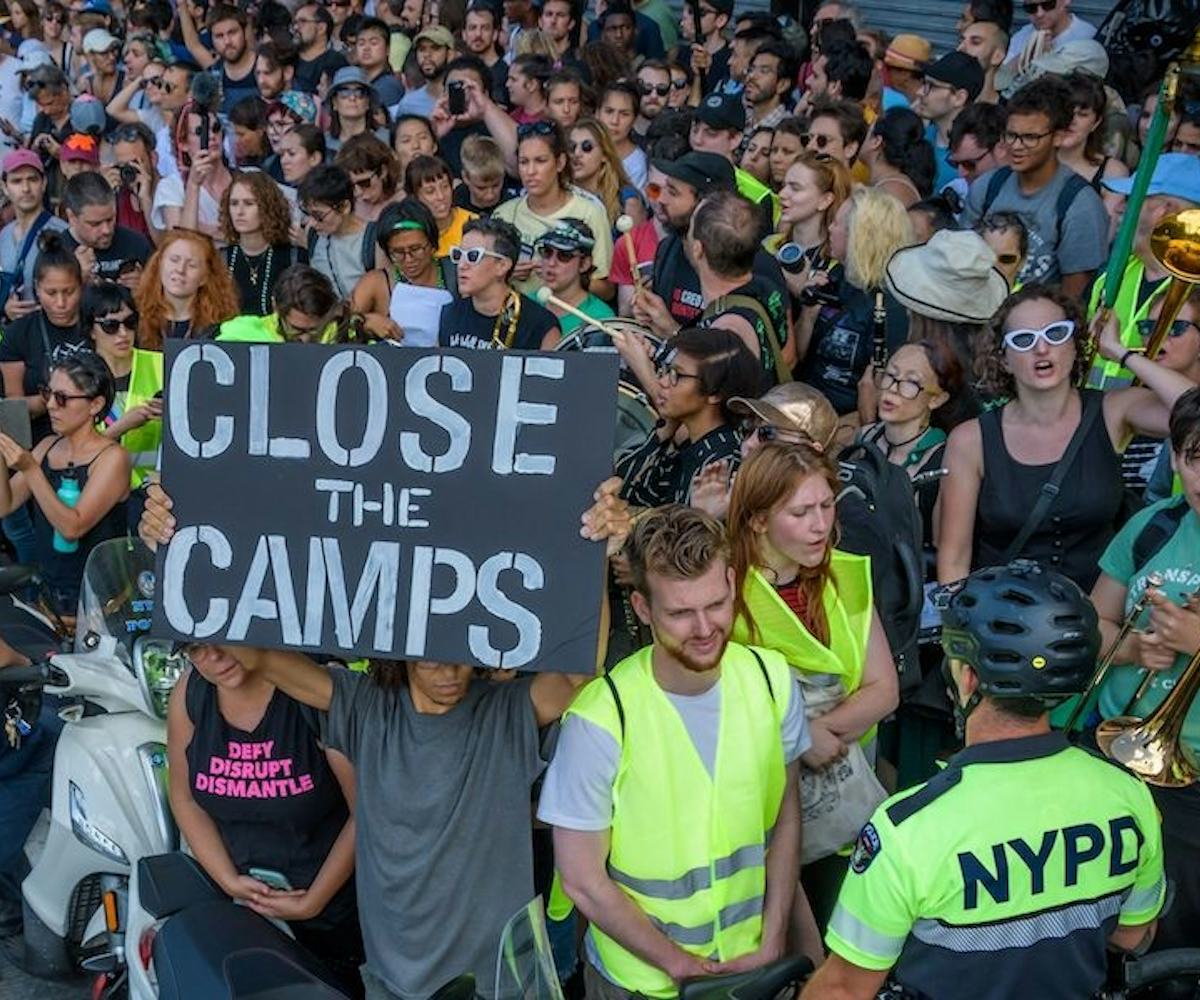 Photo by Erik McGregor/PACIFIC PRE/SIPA/Shutterstock
Over 380 Musicians Are Boycotting Amazon Events Over ICE Contract
Kacey Musgraves, Brandi Carlile, and more have yet to comment on their participation in the Amazon-affiliated festival
After the recent announcement of the lineup for Intersect Festival, fans and artists alike were disappointed to find out the event is sponsored by Amazon Web Services, a subsidiary of Amazon with ties to ICE and law enforcement. In response to the event, many indie musicians are signing an open letter to Amazon, pledging to boycott all Amazon affiliated events until the company cuts ties with ICE. Vivian Girls, Hurray For The Riff Raff, Downtown Boys, and more have all joined in as part of the open letter, titled No Music for ICE!
The Black Madonna brought attention to the festival's affiliation with Amazon Web Services when the lineup was announced on October 18. Per Pitchfork, the DJ stated on Twitter that she had no prior knowledge of the link between the festival and Amazon; since then, she has pulled out of the festival lineup, and has signed the open letter to Amazon. Eight artists and activists—Adult Mom, Sadie Dupuis, Jes Skolnik, Evan Greer, Joey La Neve DeFrancesco, Alex Lichtenauer, @k8_or_die, and Carmen Perry—organized the letter, which now boasts over 380 signatures. Other notable musicians who have signed include Shamir, Sheer Mag, Chastity Belt, Girlpool, Diet Cig, and Jeff Rosenstock.
Prior to the unveiling of the Intersect Festival lineup, many were unaware the event was hosted by Amazon Web Services, "an Amazon subsidiary with known ties to ICE and law enforcement," as pointed out by the open letter. Those who sign the letter pledge to boycott all Amazon events or partnerships until the company commits to the following list of demands:
Terminate existing contracts with military, law enforcement, and government agencies (ICE, CBP, ORR) that commit human rights abuses
Stop providing Cloud services & tools to organizations (such as Palantir) that power the US government's deportation machine
End projects that encourage racial profiling and discrimination, such as Amazon's facial recognition product
Reject future engagements w/ aforementioned bad actors.
A majority of the artists involved in the festival have yet to speak out as The Black Madonna had; Kacey Musgraves is still set to headline on Friday evening, with Sophie, Brandi Carlile, Kelsey Lu, and more all appearing throughout the weekend as of now.
At the time that The Black Madonna expressed her outrage on Twitter, Japanese Breakfast (who's also scheduled to perform at Intersect) shared that she feels conflicted as to how to move forward now that Amazon's involvement has been made clear. "I agree that this and most corps have despicable practices and feel conflicted participating as I did w Coachella," she wrote, adding, "I'm still uncertain how to move forward as a small indie act on a bill."