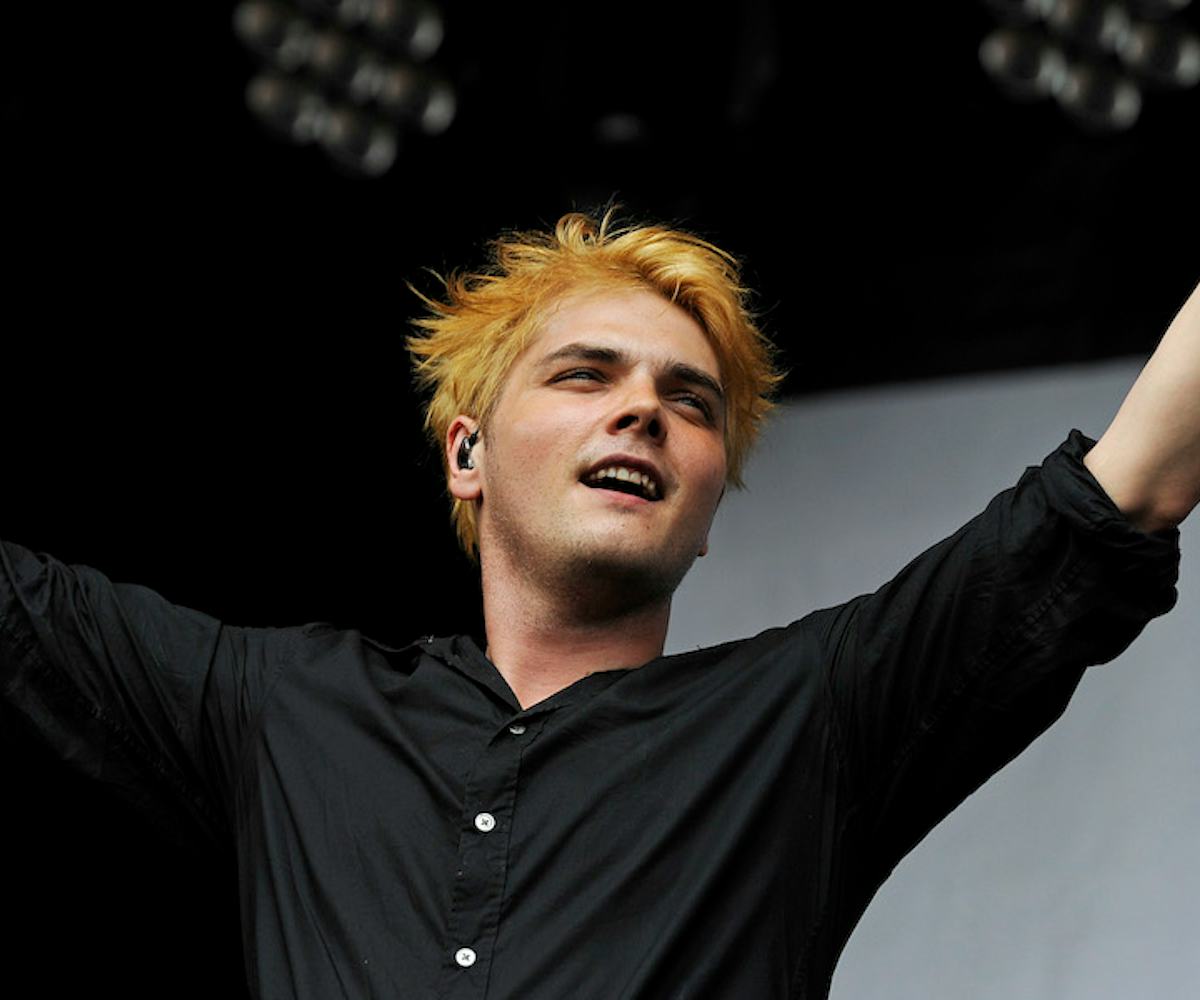 Photo by Martin Philbey/Redferns
My Chemical Romance Is Reuniting
We interrupt your Halloween festivities with some very important news: My Chemical Romance is reuniting Yeah, yeah; we've been burned before. But this time, it's not a rumor: they're back and have an official Instagram announcement to prove it.
On Thursday, the band surfaced on Instagram with the new—and newly verified—account @mychemicalromance. Fans began to pick up on the possibility of a major announcement as five slides were posted to the account's Instagram Story with a series of cryptic symbols. The first four are captioned with the following words, in order: "Clarity," "Courage," "Sacrifice," and "Devotion." The fifth slide features all four symbols positioned around a new MCR logo. Then came the big news: a grid posting announcing a single show at Shrine Expo Hall in Los Angeles, California. No other information has been revealed yet — whether or not it's a one-off show or a full reunion remains a mystery — but on Friday, November 1 at 12pm PST, diehard fans can secure their spot in the crowd for $150.
Still, it's enough to officially clarify the conflicting rumors of the band's potential reunion that have been circulating for the better portion of this year. Back in June, Joe Jonas claimed to have overheard My Chemical Romance in a rehearsing as he was in the recording studio with his brothers. The statement was quickly shut down by members of the band, and frontman Gerard Way claimed, "I don't know what Joe Jonas heard, because we were never in New York" in an interview with NYLON over the summer.
While the band did not confirm whether or not new music will be played at the show, there is certainly no time like the present; the band's last album, Danger Days, was released back in 2010, and their seminal album Three Cheers For Sweet Revenge had its 15th anniversary this summer.
Check out the new imagery from the band below, and get your guyliner ready for its inevitable return.