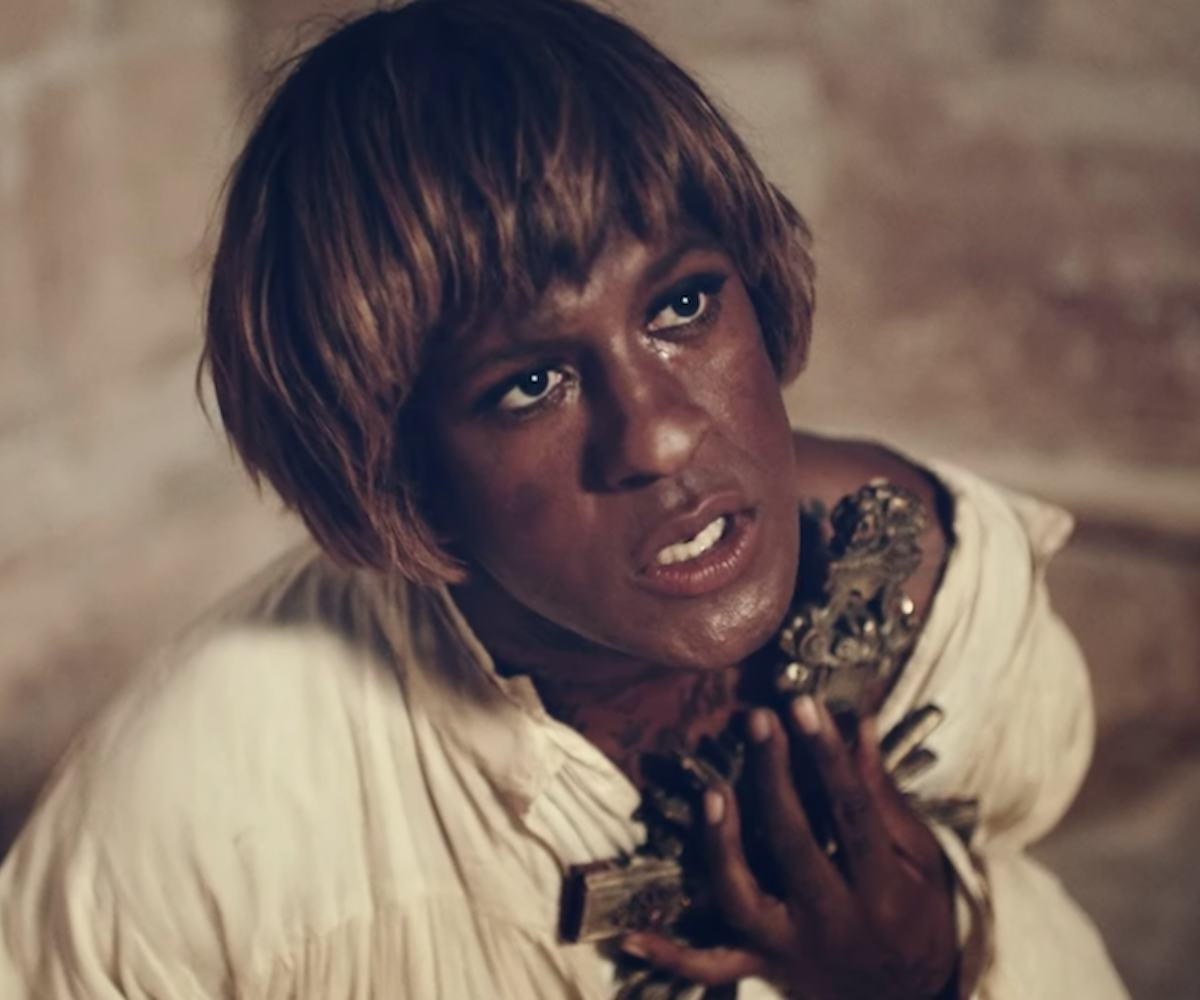 Screenshot via YouTube
Mykki Blanco Is Joan Of Arc In Madonna's Dizzying "Dark Ballet" Video
Mykki Blanco stars in Madonna's latest music video, "Dark Ballet," transforming into Joan of Arc. As Blanco's Joan suffers at the hands of the church before twirling for their sick entertainment and being burned at the stake, Madonna, only seen once through a black lace veil, sings haunting lyrics of being a rebel.
During the bridge of "Dark Ballet," Madonna sing-chants through vocoder religious lines—"I will not denounce the things that I have said/ I will not renounce my faith in my sweet Lord"—over "Dance of the Reed Pipes" from Tchaikovsky's Nutcracker Suite. It's enough to make your skin crawl, especially as Blanco mouthes these same lines to the circle of Catholic figureheads before being burned at the stake.
"You can cut my hair and throw me in a jail cell/ Say that I'm a witch and burn me at the stake/ It's all a big mistake/ Don't you know to doubt him is a sin?/ I won't give in," the bridge concludes as the crackling of the fire returns, and Madonna enters as an omniscient narrator. She calls out the "crimes" of the religious heads, suggesting that a storm is coming for them—from those who will fight back. "Can't you hear outside of your Supreme hoodie, the wind that's beginning to howl?" Madonna asks over images of Blanco burning and black-clad worshippers watching emotionlessly.
Watch the entire video, below. Madonna's forthcoming album Madame X arrives next week, June 14.