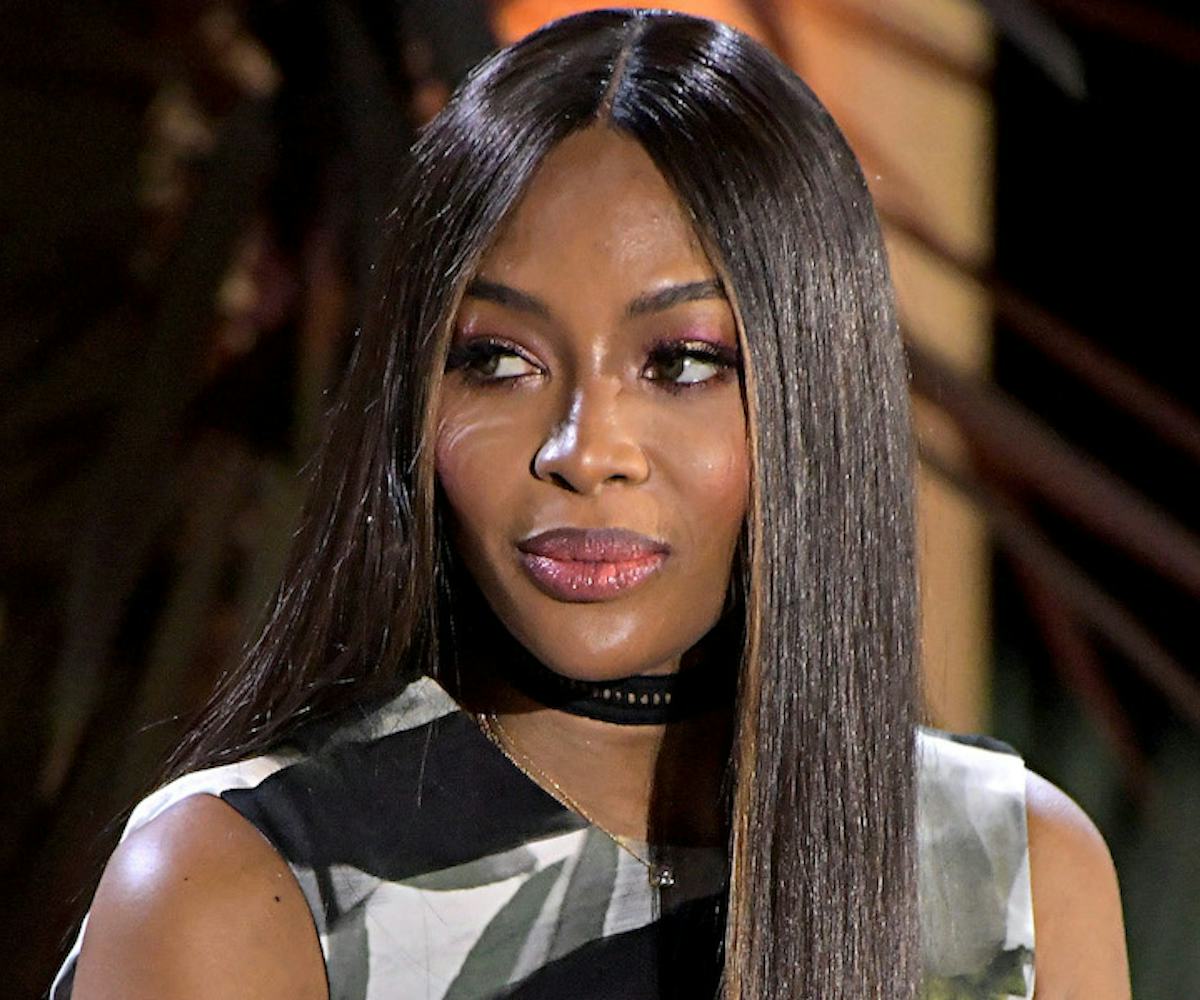 Photo by Charley Gallay/Getty Images WSJ. Magazine
Naomi Campbell Responds To Racist 'Elle' Germany "Black Is Back" Editorial
"I've said countless times we are not a TREND. We are here to STAY"
Elle Germany has come under fire for publishing a story in the November 2019 issue titled "Black Is Back," implying that Black models were a brand new trend on the runway — or just a "trend" at all. Within the article, a photo of Naomi Chin Wing was mislabeled and used to represent another model of color, Janaye Furman, and was featured alongside all of Furman's information. Elle Germany has since apologized for the spread via Instagram, but not before Naomi Campbell chimed in.
Pulling from Diet Prada's call-out of the magazine, Campbell posted a carousel of photos and screenshots with a detailed response in the caption. "This makes me so sad to see this, @bethannhardison @the_real_iman and I are here if you are not clear on the guidelines of diversity," Campbell writes. "Your mistake is highly insulting in every way ... I've said countless times we are not a TREND. We are here to STAY."
Campbell goes on to address the misnamed models: "I too in my career have seen pictures of others models called me just because of the color of our skin, and recently seen many pictures of models of color being called being @adutakech... do you know what it feels like to do the job (@naomichinwing) and not even be given the right name credit?"
Bethann Hardison, former model and co-founder of the Black Girls Coalition, responded to the situation in the comments on Campbell's post. "Sabine Nedelchev @ellegermany It's disappointing that you could be the writer or editor of such a poorly featured article that indicates you are careless and uninformed," she wrote, adding, "Your staff should stay away from trying to be topical and speak of models of color."
Ivan Bart, president of IMG Models — which represents Chin Wing — thanked Campbell, writing, "This whole thing is insane from misrepresenting @naomichinwing to putting a white woman on the cover of "Back to Black."
Elle Germany has since responded, posting a letter to its Instagram grid. "In our current issue we are approaching the colour black from different angles. As one of the topics, it was our aim to feature strong Black women who work as models for the fashion industry. In doing so, we have made several mistakes for which we apologize to anyone we might have hurt," the publication wrote. Further on, Elle Germany implies the cover line "Back To Black" was misinterpreted, but notes "it was our mistake to not be more sensitive about this." It also addresses the misidentified models in a separate paragraph.
Furman responded to being mislabeled with a video post to her Instagram grid, featuring her literally sipping tea, captioned only "#blackisback" with the tea and frog emojis.
Another model featured in the story, rising supermodel Adut Akech, responded to the situation on her own Instagram Story. "WTF!! This is so sickening and makes me furious," she wrote as she shared Diet Prada's post. "Same thing different girl every time smh."