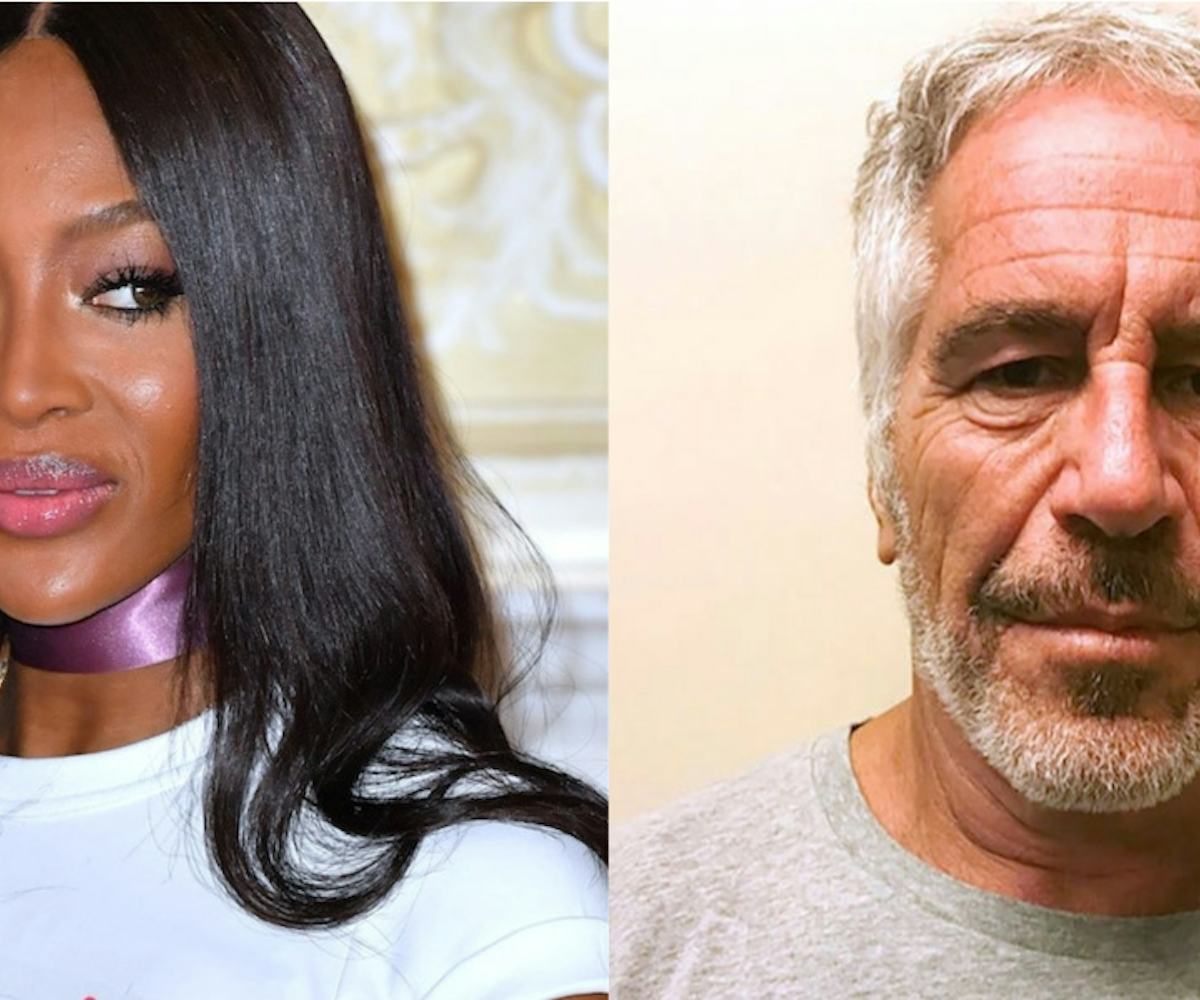 Photos by Anthony Harvey/Shutterstock, AP/Shutterstock
Naomi Campbell Denies Knowing About Jeffrey Epstein's Crimes
She recorded a bizarre new video in response to an article
Naomi Campbell has addressed her ties to Jeffrey Epstein in a new video and denied ever knowing about the sex trafficking crimes he was accused of committing prior to dying by suicide this month.
The video, shared on her YouTube channel, is a bit odd, as it is filmed as if Campbell is being interviewed for a news segment. An interviewer who we don't see starts the video by saying, "Thank you for sitting down with me, Naomi, and let me talk to you today. But I am not happy about the subject. I've known you for some time, so I know it's important to hear your point of view on the Mail on Sunday." The Daily Mailarticle in question linked Campbell to Epstein, as well as war criminal Charles Taylor, sex predator Harvey Weinstein, and more and was seemingly written to discredit her philanthropy efforts, for which she is set to be awarded by the British Fashion Council in December.
"I was shocked by this article in The Mail on Sunday. I've always said that I'm not a saint, that I am a work in progress. But I will not be held hostage by my past," Campbell says at the start of the video. "I won't be undermined or have my team be undermined for all the wonderful and great work and for all the people that have collaborated and supported the cause that Fashion for Relief chooses each year." She rejects The Daily Mail's description of Fashion For Relief as a "vanity charity" and refers to the piece as both "a distorted piece of journalism" and "a direct character assassination and belongs in, like, an Orwell book." She states that she was not given a chance by The Daily Mail to give a comment on the piece.
She then confirms being introduced to Epstein at her own birthday party but denies knowing anything about his crimes. "What he's done is indefensible, and when I heard what he'd done it sickened me to my stomach just like everybody else," she says. "I've had my fair share of sexual predators. And thank god that I had good people around me that protected me from this. Right now I stand with the victims. They're scarred for life. For life."
Before the conclusion of the video, she said, "It's going to be very difficult to be photographed at public events because you're going to think if you do take a picture, it's going to be taken out of context and used in a negative way," referring to the group of pictures The Daily Mail embedded within its article, including a very cropped photo of her with Taylor. (The interviewer in the video suggests Nelson Mandela is one of the individuals who was cropped out of a much larger group photo, and that it was not a posed photo of just Campbell and Taylor). "We can all read between the lines and know why they keep coming at me, but I will not lay down and let that happen," she adds.
Watch the full video response, below.