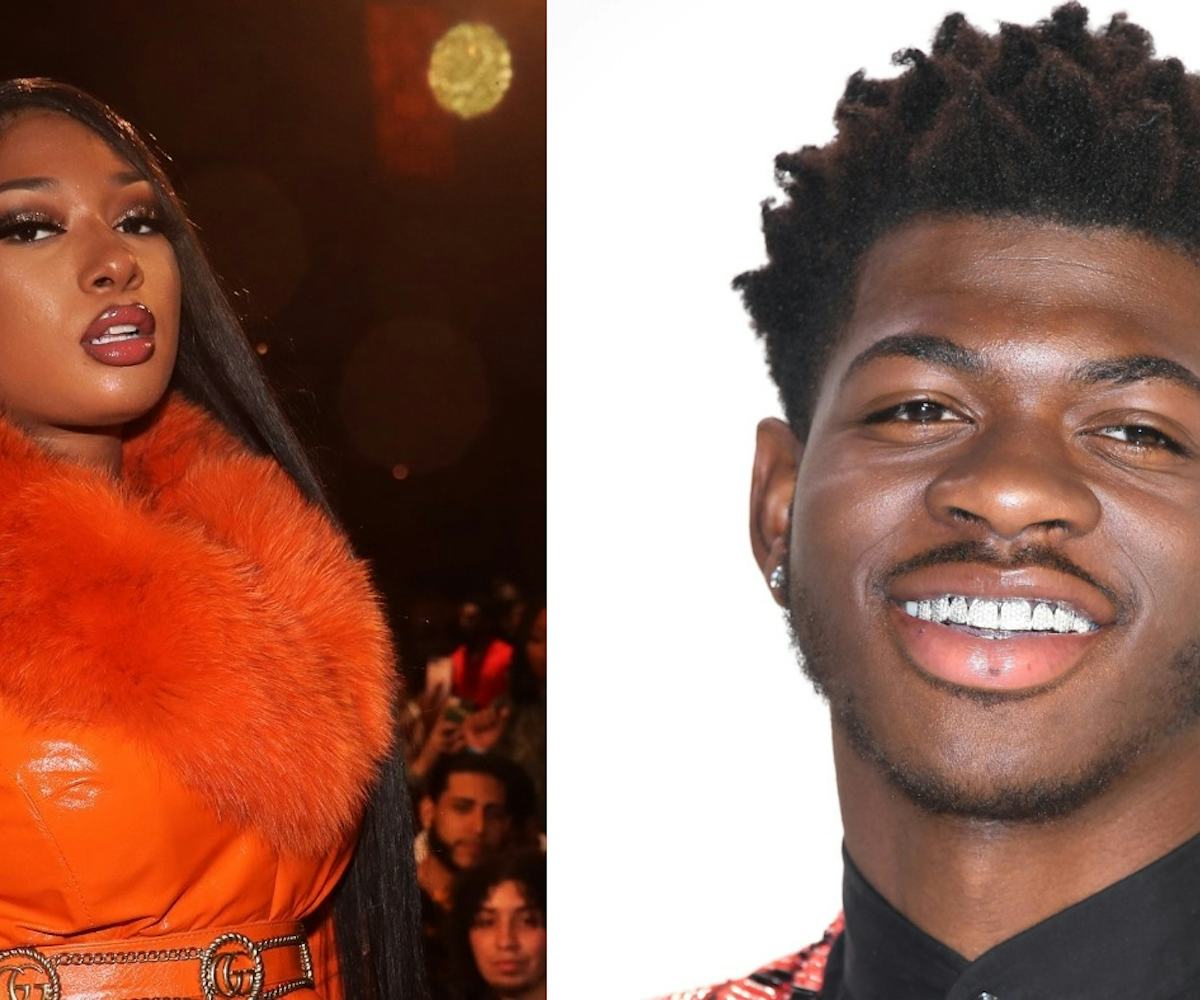 L: Photo by Johnny Nunez/WireImage; R: Photo by Steve Granitz/WireImage
Lil Nas X And Megan Thee Stallion Offer To Send Money Amid Coronavirus
They want to help you pay your bills
Though many celebrities have been vocal about staying safe during the coronavirus outbreak, two celebs in particular are hoping to make a more direct impact to their fans' lives. Lil Nas X and Megan Thee Stallion both took to social media on Thursday to offer to foot fans' bills.
Megan Thee Stallion didn't mention the current coronavirus crisis outright, instead framing her generosity as repaying her fans back for their recent support. "Hey hotties since y'all have been going so hard supporting me I wanna support y'all and bless them pockets real quick !!!," she tweeted.
Later the same day, Lil Nas X took to social media with the same gesture — though his message more directly alluded to the surreal current events. "Hey guys drop your cashapp. Gonna send some of u some money to go get some food then stay inside," he wrote on Twitter.
Predictably, both artists received a barrage of responses. Megan's fans were quick to mention how her music has been helping them through hard times and others shared makeup looks inspired by Suga's tracks. Lil Nas X's fanbase aired their grievances about the dire situations they're in, including one fan who has now been relegated to eat "raw PB&J."
Though there hasn't been immediate confirmation on if, or how much, the stars have sent the money yet, one Megan Thee Stallion fan shared a photo of what looks to be a $215 payment from the star. Meanwhile, other famous figures have sent out messages of their own, like John Legend, who was pondering over how much of life's events are "non-essential" just a few days ago; Katy Perry has also given a direct message of support to those in China. Yet what really sticks out when it comes to valuable celebrity commentary is model Naomi Campbell's new and improved routine for flying in the time of coronavirus.