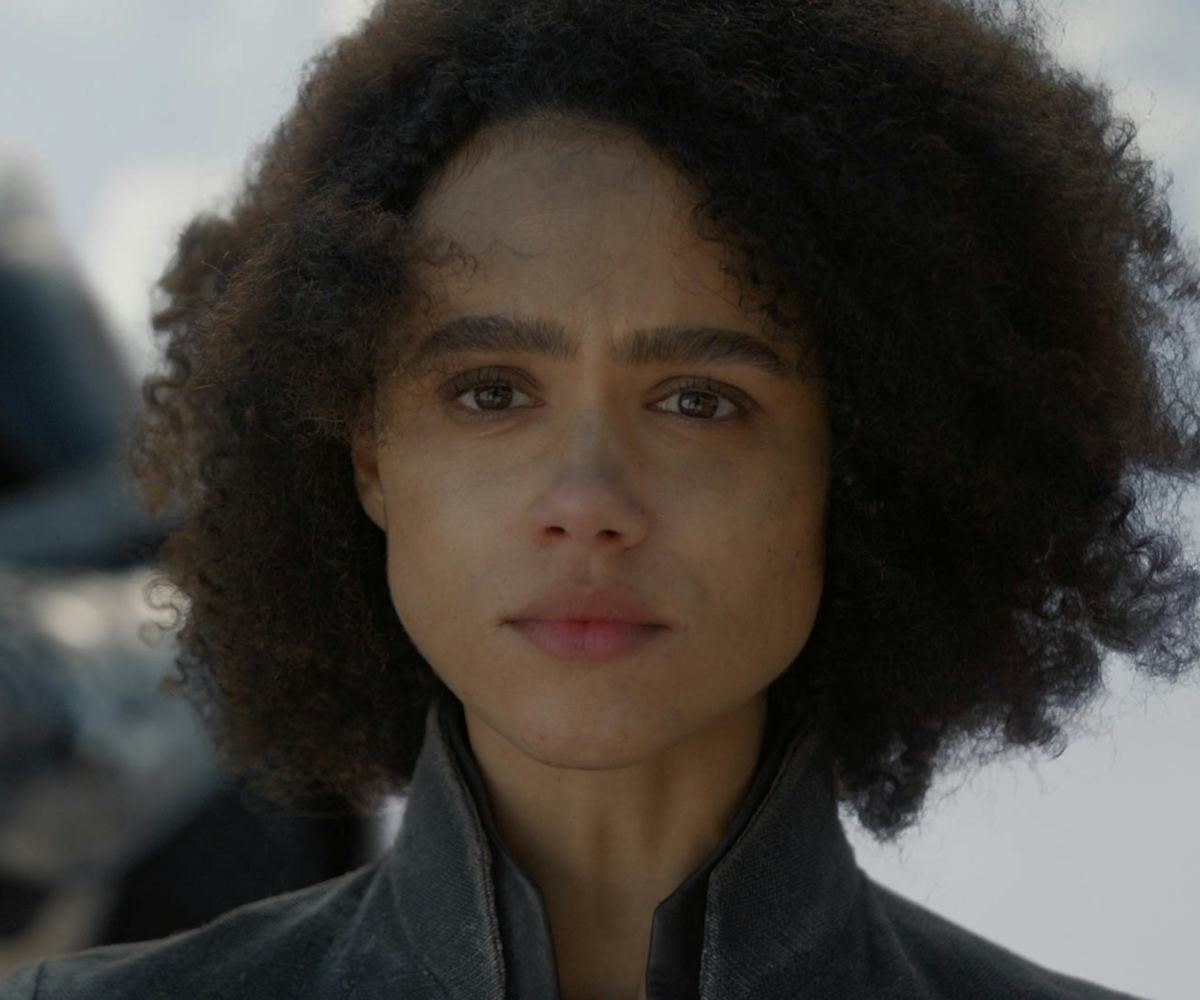 Photo courtesy of HBO.
The Actress Who Plays Missandei Reflects On *That* 'Game Of Thrones' Moment
Spoilers for the fourth episode of Game of Thrones, Season 8 ahead.
It's safe to say that we collectively felt the heartbreak of Missandei's death on Sunday's episode of Game of Thrones. It was by far the saddest death of the season, hitting many of us harder than Theon, Ser Jorah, and even Lady Mormont meeting their fates at the Battle of Winterfell. Missandei was loyal, smart, and the perfect other half to Grey Worm. She was also the only Black woman in all of Westeros. Her death was a loss for "the culture," which Ava Duvernay didn't hesitate to point out when she tweeted, "So... the one and only sister on the whole epic, years-long series? That's what you wanna do? Okay." She topped it off with a GIF of the most scathing side eye.
Nathalie Emmanuel, the British actress who plays Missandei, felt the outpour of love from fans. She responded to Duvernay's tweet with four heart emojis, and also shared a heartfelt message on her Instagram and Twitter accounts. She noted that playing Missandei was one of her "greatest joys" and goes on to add that her character represented so much for her, personally, that she has "no choice but to carry the things she has taught [her] into [her] life going forward." It also included a video of her and Raleigh Ritchie doing the "My Boo" challenge on set.
Please excuse me, I am not ok.