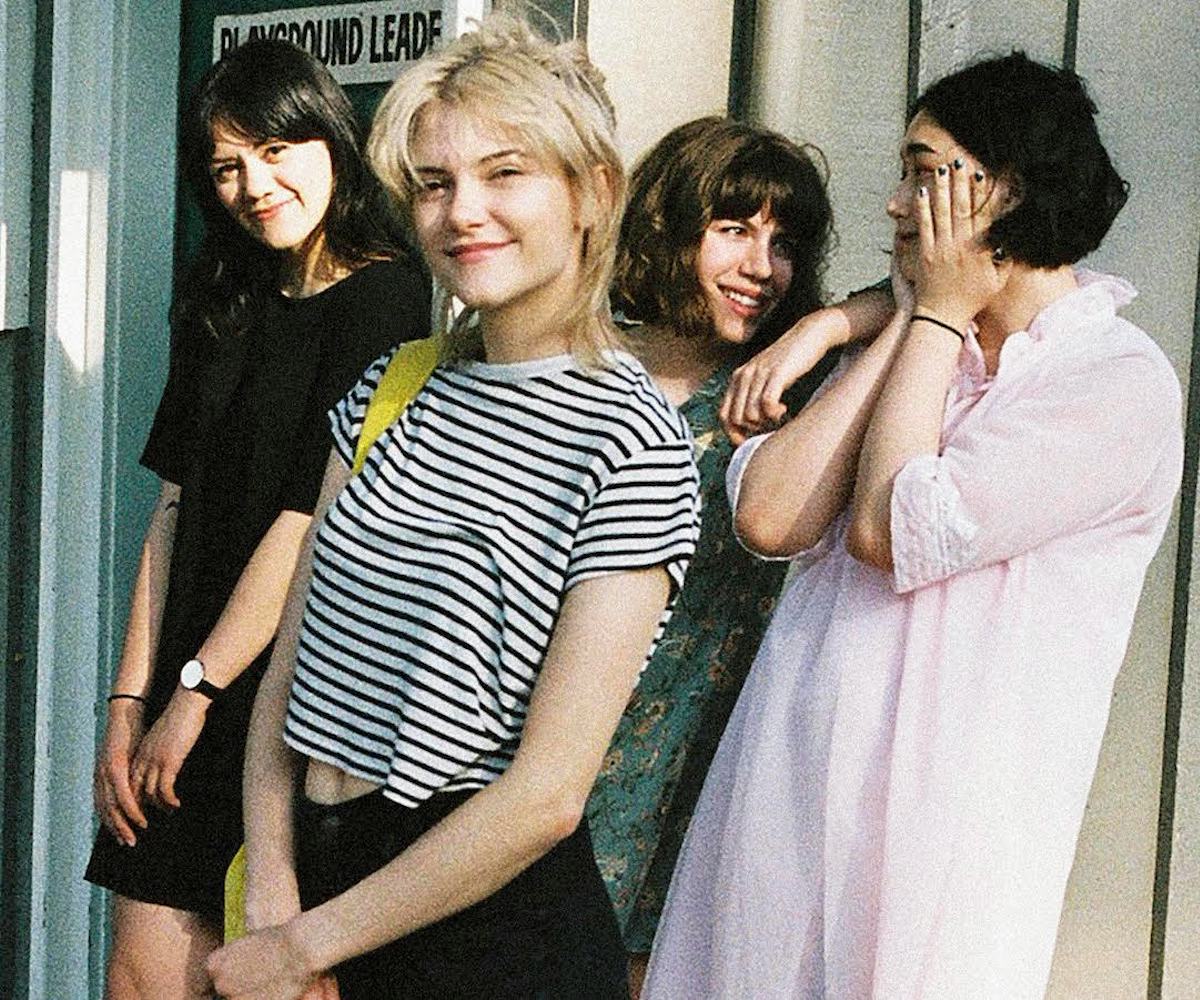 Photo by Kerria Gray
Hear The Song Inspired By The Allure Of Going Broke At Ikea
Listen to Necking's "Spare Me," here, and then add that bookshelf to your cart
Necking, a post-punk band from Vancouver, is gearing up for the release of their long-awaited debut album, Cut Your Teeth, by sharing their newest single, "Spare Me," exclusively via NYLON.
"Spare Me" takes on the ever-relatable millennial experience of being perpetually broke, and how we sometimes make exceptions to our budgeting rules that don't quite make sense. The band's bassist, Sonya R., says the song was "written right before spending hundreds of dollars at IKEA," and that it's "about being too broke to party, but not too broke to spend hundreds of dollars at IKEA."
Isn't that the way it always goes? Dropping a few twenties on drinks is definitely not justifiable until a few more paychecks roll through, but a new lamp or bedside table? Absolutely necessary. Start boiling some water, I'm eating ramen again tonight.
The band's sense of tongue-in-cheek humor has clearly continued to play into their songwriting long after the band itself was formed from a party joke, in which the four members, all strangers at the time, pretended to be a band (first called Britney Bitch, and then Four White Guys). Just as funny now but with more musical finesse, the band's jokes and unabashed lyrics are sure to continue to grow their fan base far outside their DIY Canadian sphere.
Listen to "Spare Me" and check out Necking's upcoming tour dates, below. Cut Your Teeth is set to release on July 5 via Mint Records and is available for pre-order now.
6/21 - Calgary, AB @ Commonwealth
6/22 - Calgary, AB @ Pin-Bar
7/12 - Vancouver, BC @ Red Gate
7/13 - Seattle, WA @ Victory Lounge
7/14 - Portland, OR @ No Fun
7/15 - Reno, NV @ The Holland Project
7/17 - San Diego, CA @ The Whistle Stop
7/18 - Long Beach, CA @ Alex's Bar
7/19 - Fullerton, CA @ Burger Records
7/20 - Oakland, CA @ Oakland Secret
7/22 - Los Angeles, CA @ The Echo