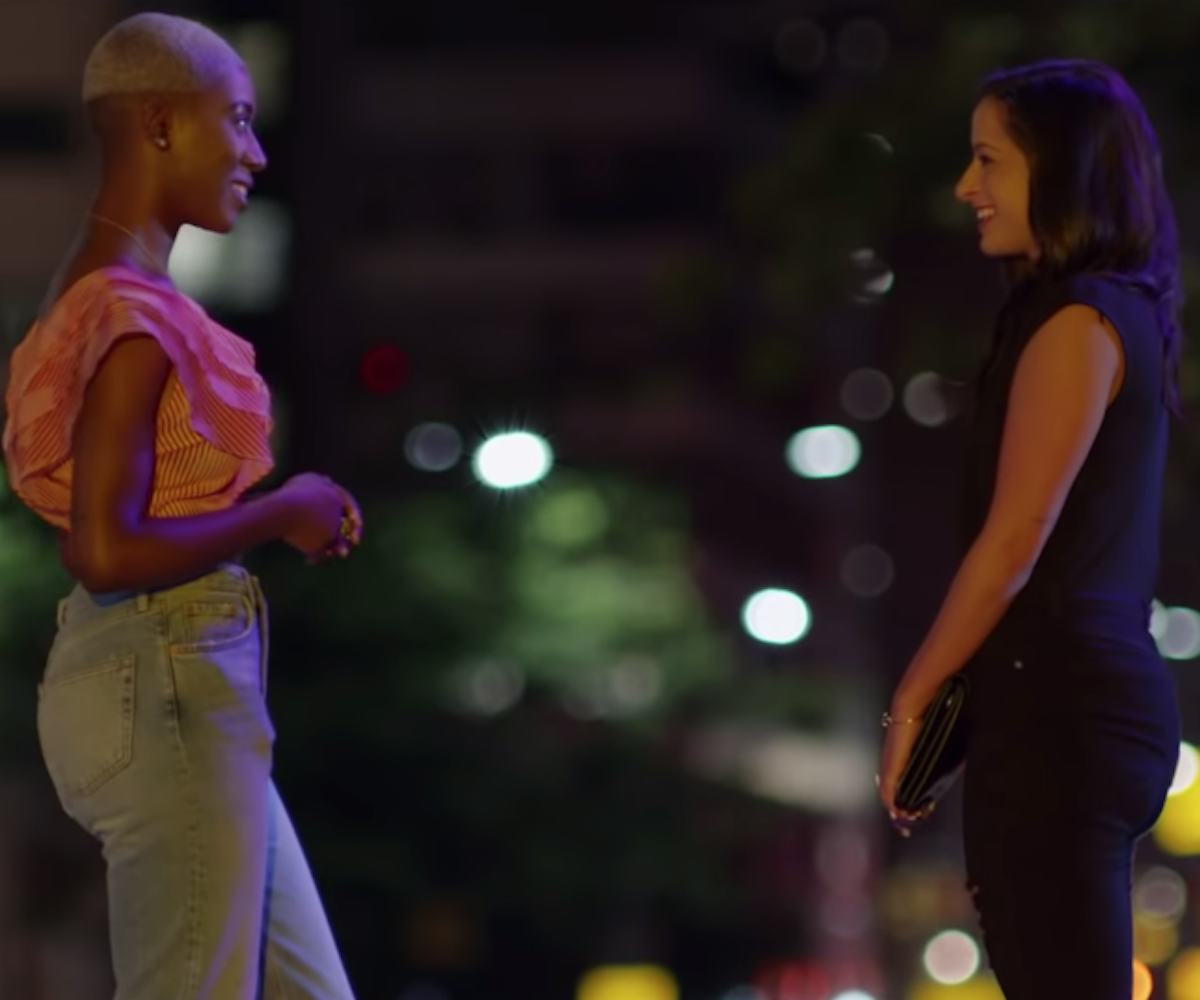 Photo Via YouTube.
Netflix Is Releasing A New Inclusive Dating Show Just In Time For Valentine's Day
Break out the wine and ice cream
If you're all caught up on The Bachelor and looking for another romantic show to binge-watch as you settle down with a bottle of wine on Valentine's Day, Netflix has you covered. The streaming services new series, Dating Around, sends selected singles on a series of blind dates in hopes of finding true love—or, whatever it is they're looking for.
According to a press release, "Every episode, one single goes on five first dates filled with flirty banter, awkward exchanges and moments of true connection," and has to choose who they will end up seeing again. The roster of talent, Netflix assures, includes real-life singles and (hopefully) soon-to-be couples, of diverse backgrounds and ages. Judging from the trailer, it's definitely not the wall of blondes often boasted by other dating shows.
Dating Around takes place in NYC, and is filled with a very... eclectic bunch of people. Some particularly painful moments from the preview include a very-straight sounding dude asking a woman if she "[likes] it big" to which she responds, "Oh my god, you're a headache." As well as when a woman tells her date she's never done drugs and he replies, "Oh yeah, I love them." Hopefully, the other four dates each of these individuals went on were a bit less cringe-worthy.
Check out the trailer, below. Dating Around hits Netflix on February 14.