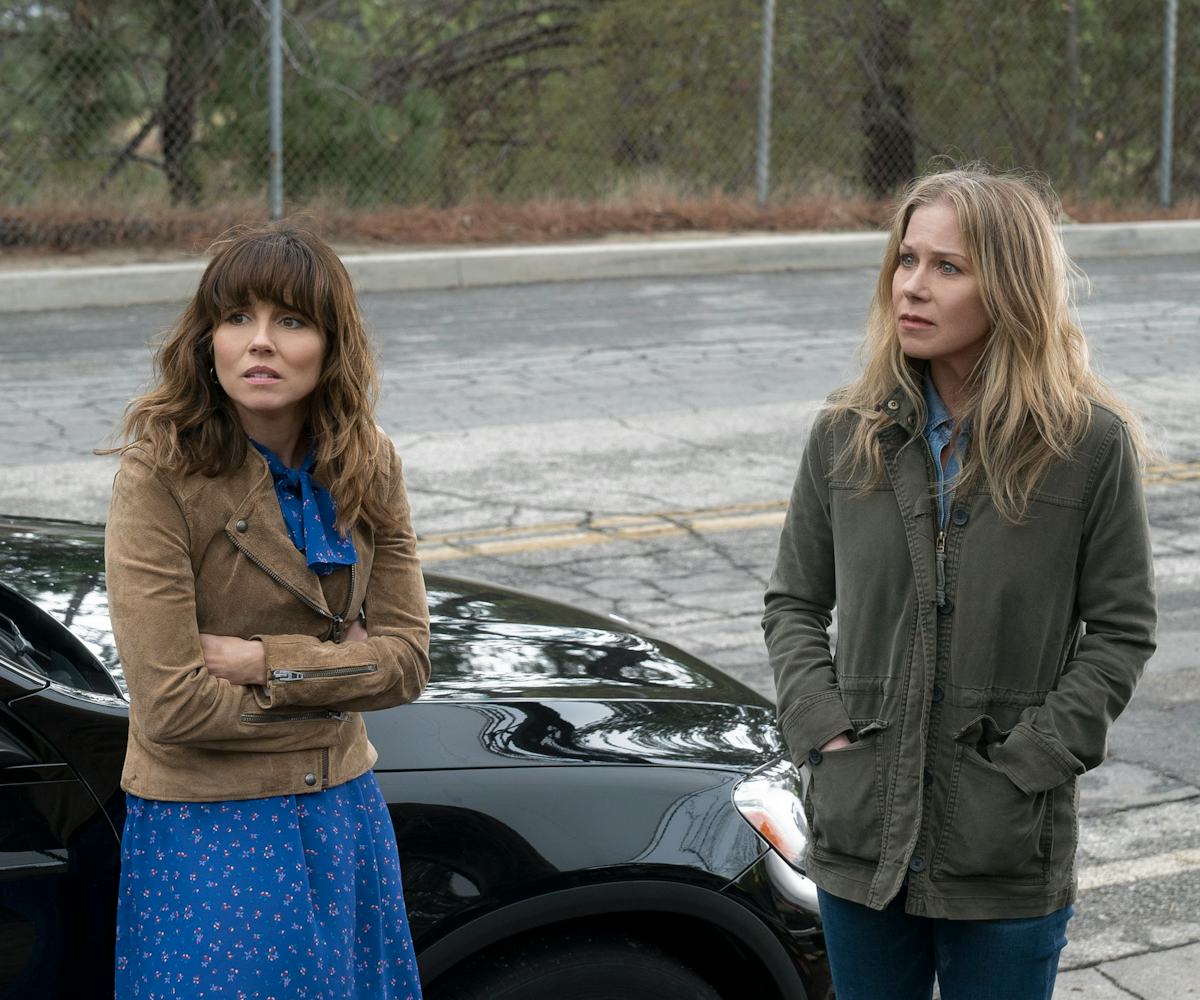 Photo courtesy of Netflix.
Grief "Does Some Weird Shit" To Christina Applegate In 'Dead To Me' Trailer
The dark comedy also stars Linda Cardellini as her shady grief buddy
If it's true that grief clouds our judgment, then I'll give Christina Applegate's latest character a pass.
In the upcoming Netflix dark comedy series Dead to Me, Jen (Applegate) is suddenly widowed after her husband is killed in a hit and run. Struggling to function in the aftermath of his death, she joins a support group called Friends of Heaven where she meets Judy (Linda Cardellini of Green Book fame), who says she lost her fiancé. The two women become fast friends as they bond over their shared sorrow. Jen, who is obsessed with getting to the bottom of what happened to her husband, even lets her new friend move into her guest house with her kids. Things are going great between the two women until the police show up and it's revealed that Judy might be a criminal.
Dead to Me feels like a younger, darker version of Grace & Frankie. It was created and produced Liz Feldman (2 Broke Girls), with Applegate serving as an executive producer alongside Will Ferrell, Christie Smith, and Adam McKay. The entire first season of Dead to Me premieres on Netflix May 3. Check out the trailer, below.