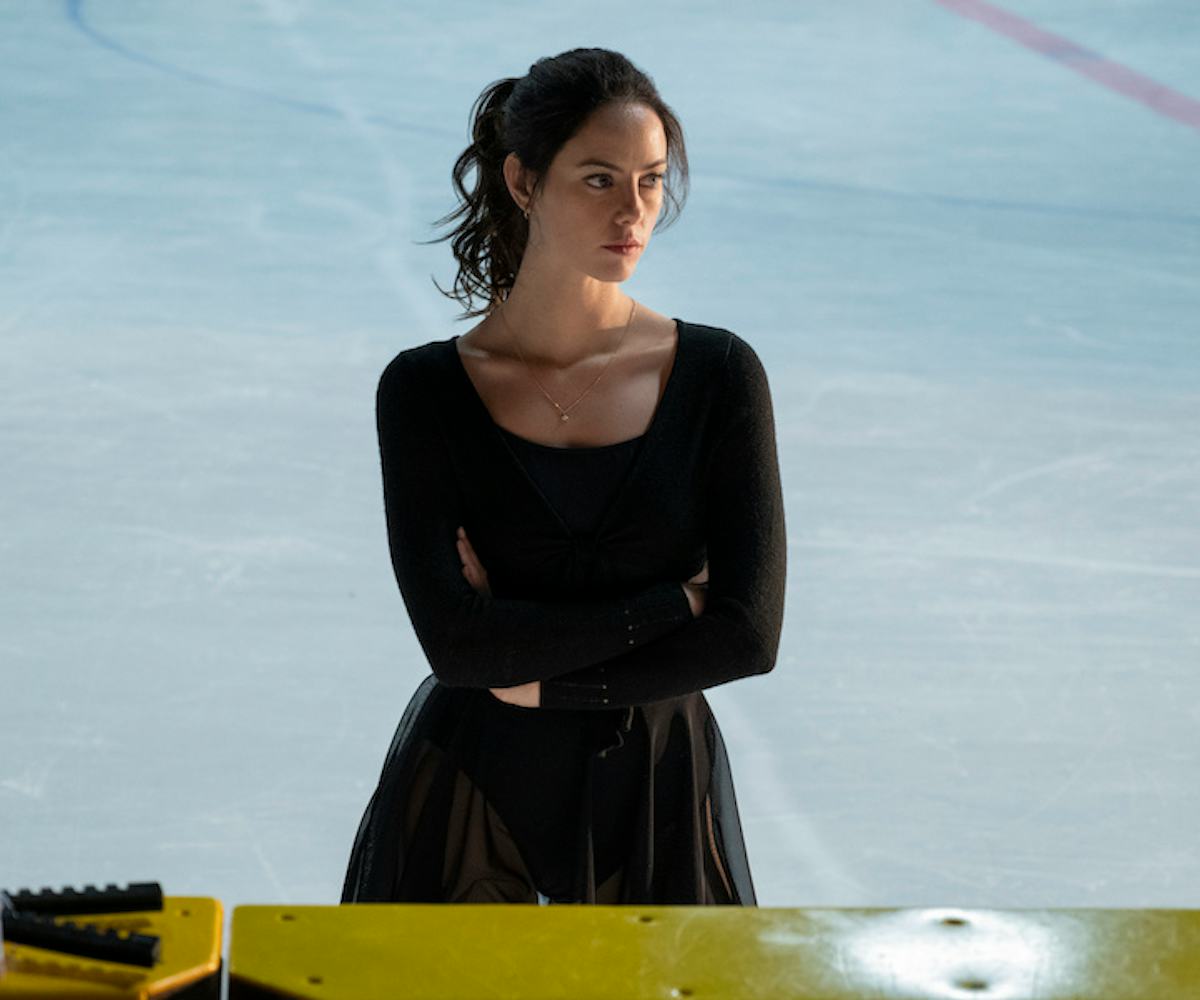 Photo by Christos Kalohoridis/Netflix
Netflix's 'Spinning Out' Trailer Is 'Black Swan' Meets 'Ice Princess'
'Skins' alum Kaya Scodelario stars as Olympic hopeful Kat Baker
Start the new year off right with ample marathon-watching material. On Tuesday, Netflix's Spinning Out dropped its official trailer, with the series set for January 1 release. The show stars Skins alum Kaya Scodelario as Kat Baker, "a talented, up-and-coming elite figure skater who's ready to turn in her skates after a disastrous fall took her off the competition track."
But this isn't a heartwarming tale of how a skater overcame injury and went on to achieve her dreams. At least, that's not the vibe of this trailer. The tone falls somewhere between Ice Princess and Black Swan as Kat joins forces as a pair skater with "resident bad boy Justin" (Evan Roderick) and amps up the drama. "She soon realizes that in order to chase her skating dreams, she'll have to overcome fractured family relationships, a rocky partnership, and personal demons that threaten to derail everything she's worked for," Netflix adds in the synopsis.
The trailer begins with Kat describing her relationship with skating in voiceover: "I can't imagine not doing it, and if I stopped, it would feel like drowning." That should give you a pretty ample understanding of how she's coping with her injury. Packed into the just-under-two minute clip there's a dark joke about Kerrigan/Harding, potential drug misuse, and threats thrown about. What could go wrong?
The series features an all-star cast — many of whom are not seen in this trailer — including January Jones and Queer Eye's Jonathan Van Ness, as well as Willow Shields, Amanda Zhou, Will Kemp, Svetlana Efremova, Mitchell Edwards, Sarah Wright Olsen, David James Elliott, Johnny Weir, and Kaitlyn Leeb.
Watch the trailer for Spinning Out below. The full series hits Netflix on January 1.