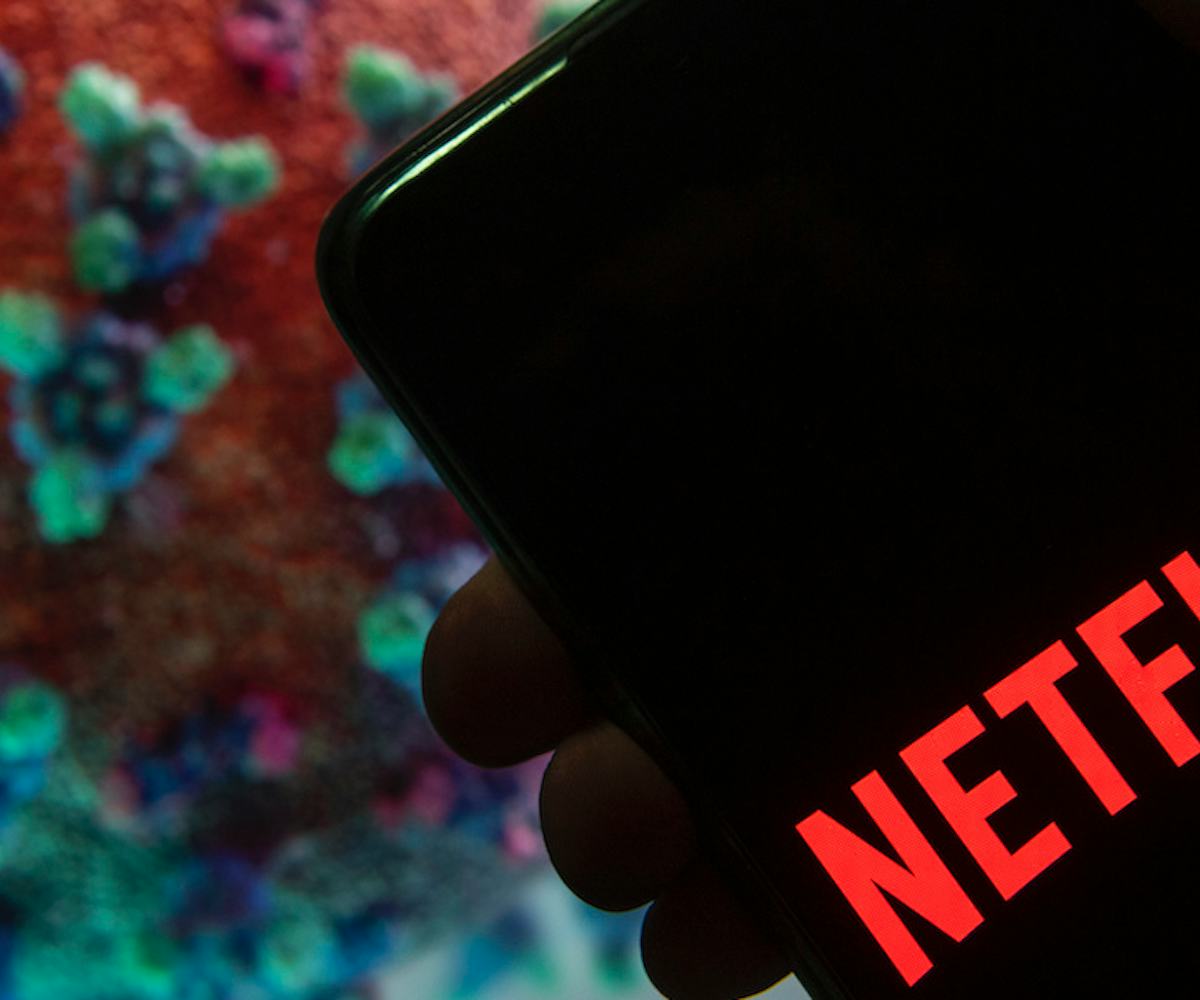 Photo Illustration by Budrul Chukrut/SOPA Images/LightRocket via Getty Images
This Chrome Extension Lets You Watch Netflix With Your Friends
With the ability to synchronize video playback and an on-screen group chat, Netflix Party is the solution to your coronavirus woes
Self-isolating getting you down? Quarantining driving you mad? Have you been riddled by cabin fever in your efforts to not get the real fever that often accompanies the onset of coronavirus? Are you desperately missing the quippy comments made by your best friends while you descend down a seemingly bottomless pit of endless Netflix content? Well, you're in luck! Get excited because now you can combine those two activities together with Netflix Party, a Google Chrome extension that allows multiple users to simultaneously watch TV shows and films together on the app while talking in an on-screen group chat.
Described as "a new way to watch Netflix with your friends online" according to its website, Netflix Party "synchronizes video playback and adds group chat to your favorite Netflix shows." Already boasting more than 500,000 users, the free app, which has been around for years but is now spiking in popularity as more people find themselves indoors for days at a time, allows Netflix subscribers to "link up with friends and host long distance movie nights and TV watch parties today."
To get this feature, one need only go to Netflix Party's website using a Google Chrome browser, install the extension by clicking on the button that says "Install Netflix Party," go to Netflix's website to find a show or film you want to watch, press play, "create your party" by clicking on the red "NP" icon that should now exist in your address bar, and then share your unique Party link with the friends you want to watch with. If you wish to join a Party that one of your friends has already created, simply click on their Party URL and then click on the "NP" button in your address bar.
As the rising concerns around coronavirus continue to mount, virtual happy hours, FaceTime group calls, and Zoom birthday parties are becoming more and more popular. In that sense, it's really no surprise that Netflix Party has seen an exponential number of new users over the past few days. Suddenly, quarantining and social distancing don't seem all that bad.
To install Netflix Party for yourself, simply click here. Happy viewing!