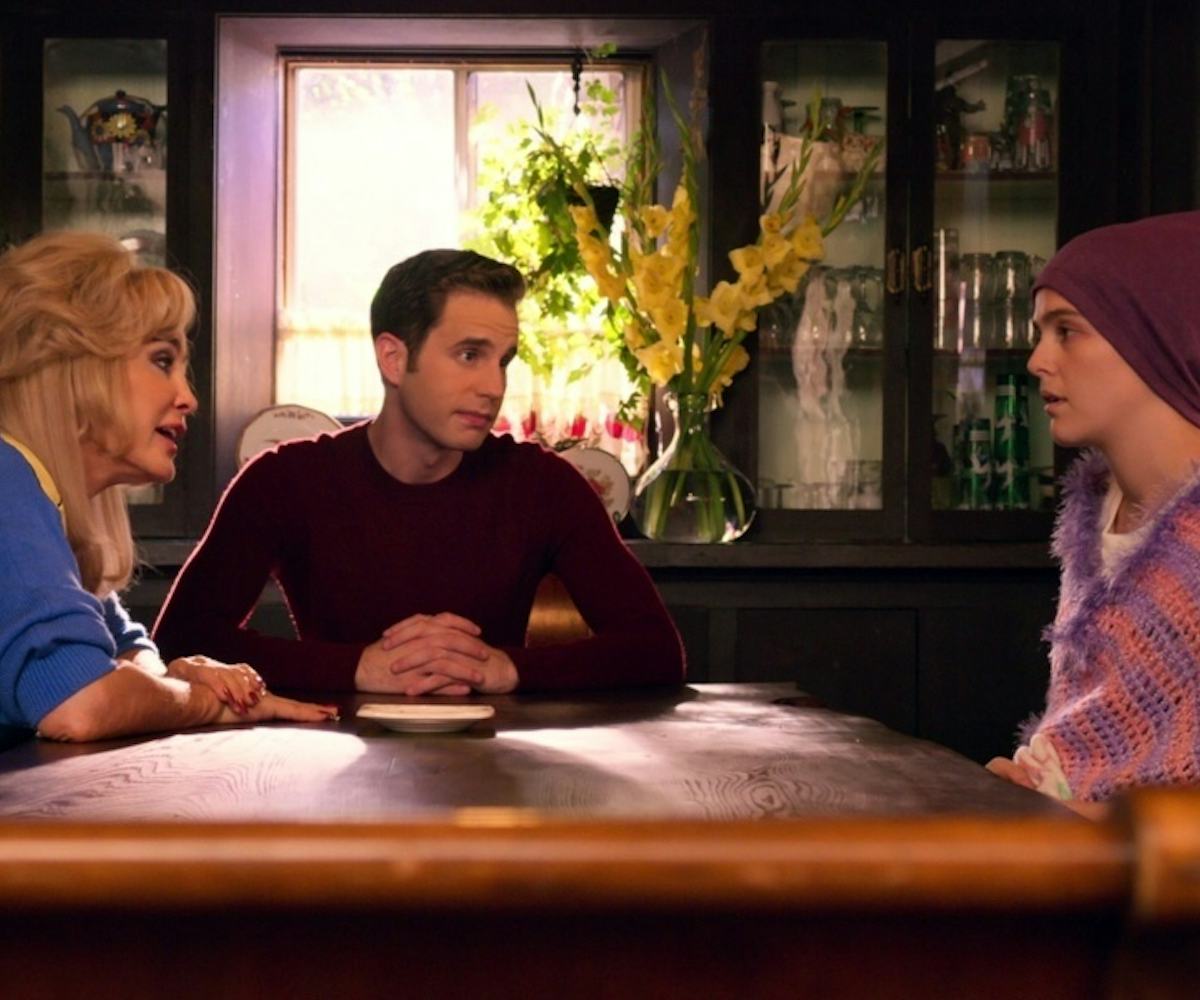 Photo courtesy of Netflix.
Gwyneth Paltrow & Jessica Lange Are Student Government Moms In 'The Politician' Trailer
Only Ryan Murphy could turn high school elections violent
The first fruits of Ryan Murphy's five-year deal with Netflix are here. He's developed a new comedy series for the streaming platform with a concept that is light enough: a student government election at a wealthy high school. But it wouldn't be a Ryan Murphy show without a dark twist and an A-list cast. The trailer for The Politician is full of bigotry, assassination plots, and Gwyneth Paltrow and Jessica Lange going hard as moms of two students in the running.
Payton (Ben Platt) isn't even old enough to vote, but he's absolutely sure he's going to be President of the United States someday. His first step is securing the election for student body president at Saint Sebastian High School. Payton hits his first snag when his running mate Infinity Jackson (Zoey Deutch), a student with cancer, is embroiled in a homophobic scandal for calling "an obviously gay reporter butt-munch." Then he faces opposition in the form of Astrid (Lucy Boynton) who describes herself as "a stone-cold bitch with ice water in [her] veins" who has also entered the race.
His ambition frightens his mother (Paltrow) and his would-be-VP's mom (Lange) thinks that someone should be killed. By the end of the trailer, Payton is bloody and Astrid has a crime to report. This is going to be so good.
The Politician premieres September 27. Check out the trailer below.