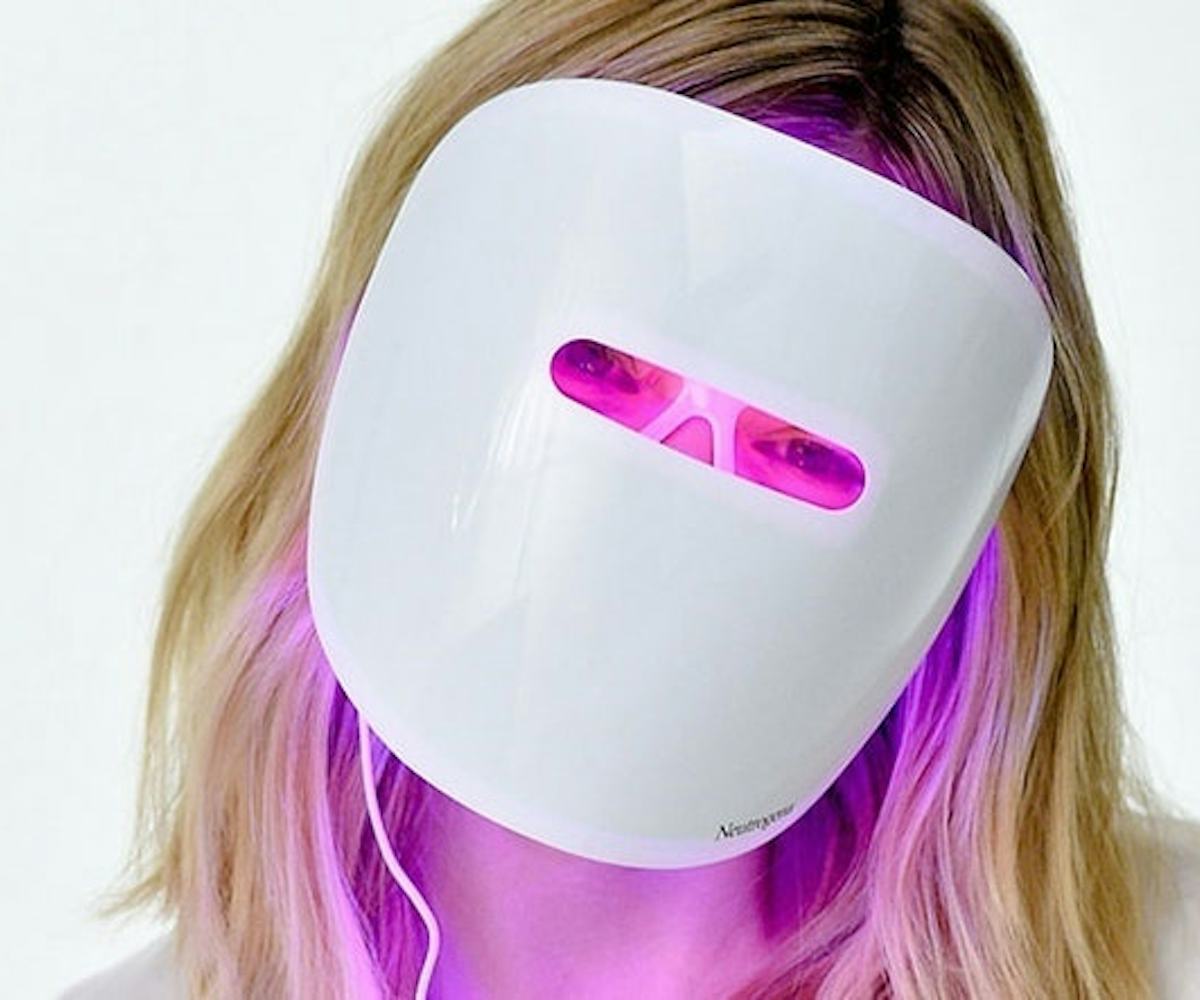 Photo courtesy of Neutrogena
Neutrogena Recalls Popular Light Therapy Acne Mask
Neutrogena's Light Therapy Acne Mask and Activator—the one that's inspired many-a-selfie across the interwebs—is being recalled for potential eye damage. "Our decision to recall this product is being made out of an abundance of caution," Neutrogena shared in a recall statement on its website, adding that the product is still safe when used once a day, as directed. While the brand does acknowledge the potential damage to the eyes, Neutrogena insists that this is "rare, generally mild, and transient."
The statement released by Australia's Therapeutic Goods Association—a government agency that functions similarly to the FDA—elaborated on the people most likely to be affected by using the mask. "It has been identified that, for a small subset of potentially susceptible people (including people with certain eye-related disorders e.g. retinitis pigmentosa, ocular albinism, other congenital retinal disorders), repeated exposure may cause varying degrees of retinal damage that could be irreversible and could accelerate peripheral vision impairment or loss."
So should you stop using it? I mean, it's up to you. Although Neutrogena insists that the risk is relatively low, it's always good to err on the side of caution. Fans of the Neutrogena Red & Blue Light Acne Spot Treatment—which delivers light in pen form—are still safe to use it, and the spot treatment pen can be found online and in-store.
The recall has understandably sparked a litany of questions from fans of the mask, and what this means for other light therapy products on the market. For now, there haven't been any broader statements issued by government agencies or brands regarding light therapy masks as a whole, but it's always good to check with your dermatologist/doctor before starting a new skin treatment.