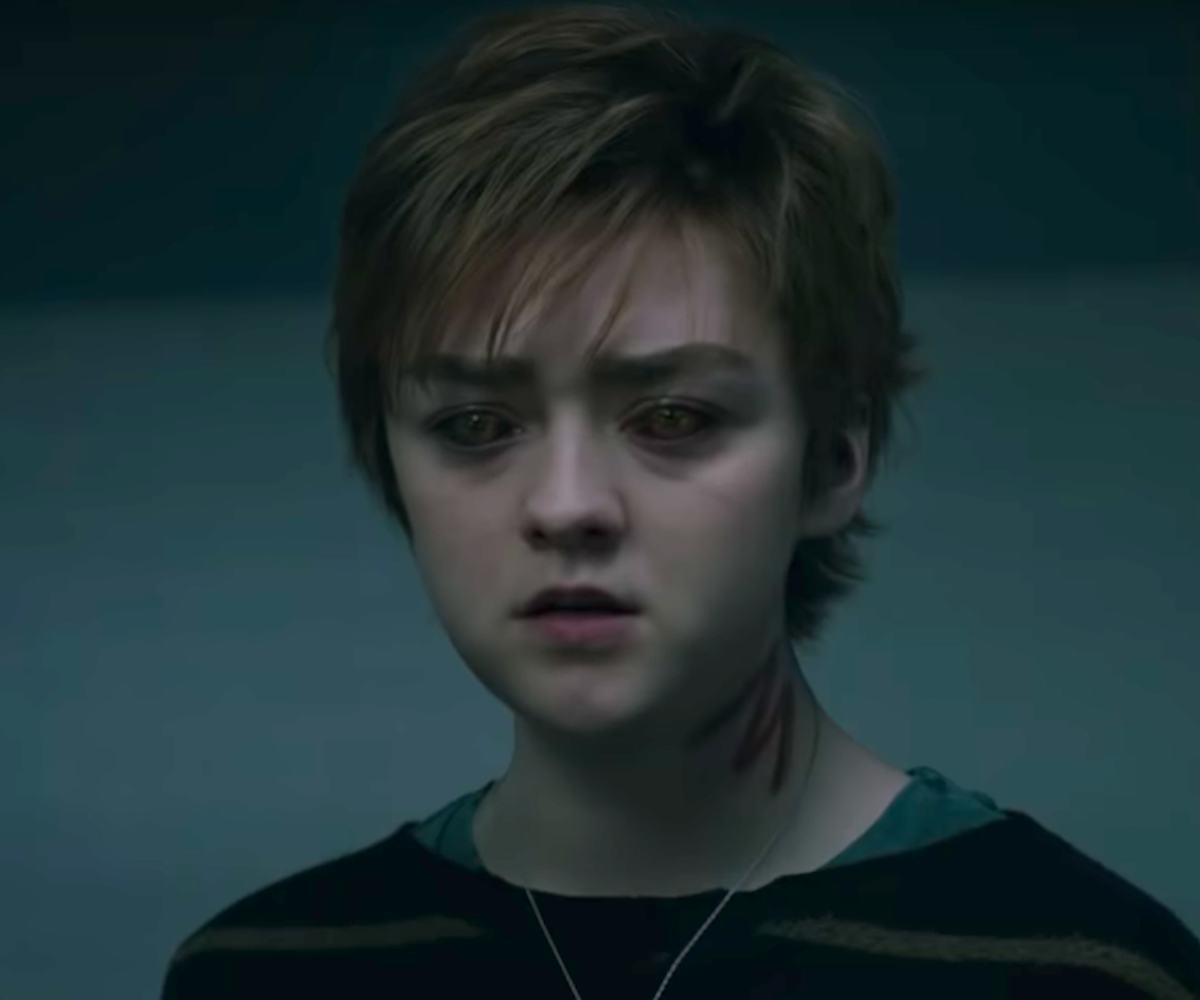 Screenshot via YouTube
Maisie Williams Is As Deadly As Arya Stark In 'The New Mutants' Trailer
An all-new cast of superheroes — or antiheroes — has been revealed by Marvel, led by Game of Thrones favorite Maisie Williams in The New Mutants trailer.
On Monday, Marvel revealed a new official trailer for upcoming X-Men spin-off The New Mutants, a horror film that looks something along the lines of if The Umbrella Academy happened in a much darker, much more violent timeline. Per the synopsis, The New Mutants is "an original horror thriller set in an isolated hospital where a group of young mutants is being held for psychiatric monitoring. When strange occurrences begin to take place, both their new mutant abilities and their friendships will be tested as they battle to try and make it out alive."
The trailer occurs from the perspective of Dani (Blu Hunt), a young girl tracing her the last things she remembers — a fiery, horrific event that she narrowly survived. She's being informed by Dr. Cecilia Reyes (Alice Braga) that she only made it because she is an "uncommon girl," and is introduced to a group of similarly uncommon adolescents she now resides with: mutants. It's then that we meet Rahne (Maisie Williams), as she recalls her "first time," saying, "I was 13. I thought it was a dream. I just lost control." Her first time doing what exactly? There's no description or footage, but her eyes turn a terrifying amber hue, and there's enough intensity in the editing to imply that *plenty* of blood was shed.
Anya Taylor-Joy, Charlie Heaton, and Antonio Banderas also star. Watch the trailer for The New Mutants below ahead of its April 3 theatrical release.