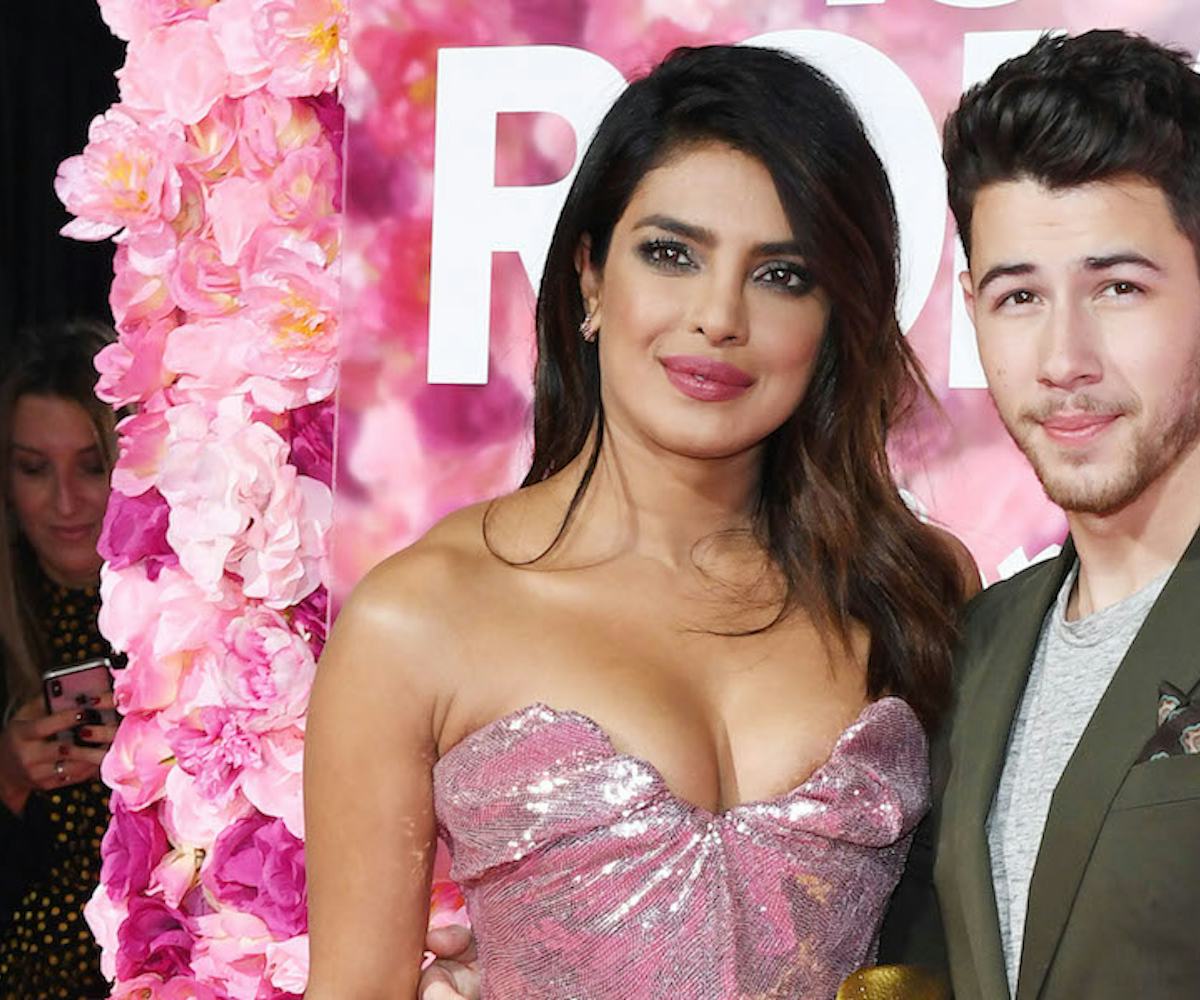 Photo by Amy Sussman/Getty Images
Priyanka Chopra's Husband Covered That Song From 'A Star Is Born' For Her
Priyanka Chopra's husband—you know, the former boyband member Nick Jonas—shared and tagged her in a video of himself covering "Shallow" from Bradley Cooper's film, A Star Is Born, to Instagram. "In honor of Oscar weekend," Jonas captioned the post at the same time as Lady Gaga probably rehearsed to hit the Oscars stage with this number on Sunday evening. The track already snagged two Grammys and a Golden Globe and is nominated for Best Original Song at the Academy Awards.
Chopra was behind the camera silently cheering him on, but couldn't help additionally sharing her admiration of Jonas' talent, writing "Ummmm. U always take my breath away.." in the comments.
Recently, rumors surfaced that Jonas' former boyband days may not be over, as The Jonas Brothers reunite, under the name JONAS, with new music and a documentary on the way. I'm sure Chopra wouldn't complain about a tour if it meant getting to dance along to her husband's sweet voice every single night. That is, when she's not busy producing and starring in her forthcoming film adaption of Netflix documentary Wild Wild Country.