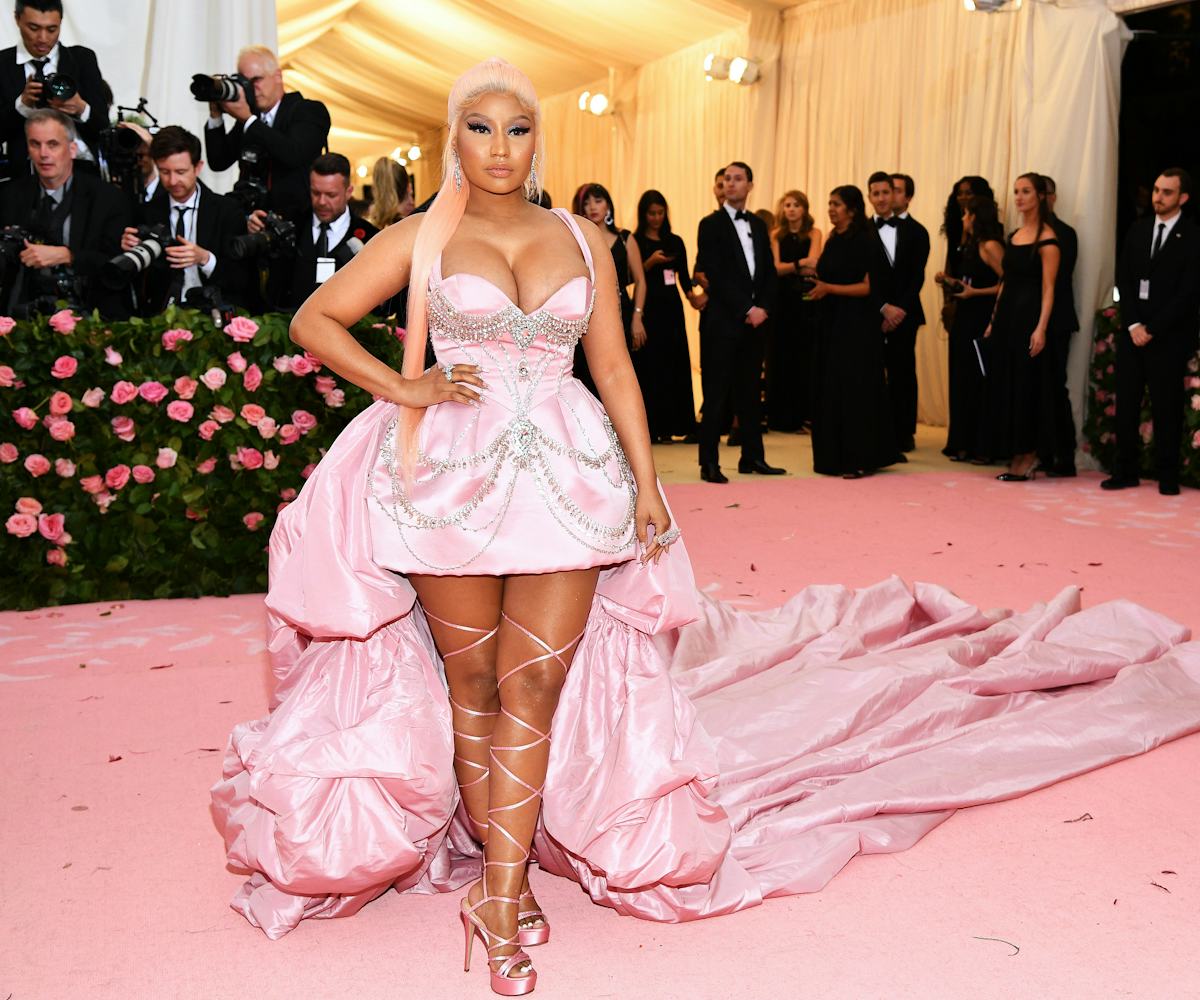 Photo by Dimitrios Kambouris / Getty Images.
Nicki Minaj Drags BET For Low Award Show Ratings
Not sure if Nicki forgives but she doesn't forget
According to reports, this year's BET Awards brought in the worst ratings ever for the network's annual televised event, with only a little over two million views. Nicki Minaj thinks she knows why the show didn't bring in as many eyeballs as it normally does.
In a lengthy tweet in response to the news, the "Megatron" rapper listed out several causes for the low ratings: BET going out of its way to be "spiteful & hurt artists who have always supported" the awards show, BET firing "great people" who have put their "heart and soul into the show," BET preferring to be a "messy reality show" as opposed to a "prestigious award show," and, last but not least, the fact that BET is "still being dragged by that lace."
If you're confused about why Minaj is going so hard for an award show that she didn't even attend, let me fill you in. When Cardi B became the first solo female artist to win a Grammy for Best Rap Album in February, BET covered the news. The article was shared via a now-deleted tweet from their official account that read, "Meanwhile, Nicki Minaj is being dragged by her lacefront," a nod to the ongoing beef between the two emcees. It was an unnecessary shot at the rapper that also managed to diminish an amazing moment that should have been Cardi's. Minaj promptly tweeted the following response: "Young Money will no longer be apart of the BET Experience or award show."
BET apologized, but the damage was already done. Now, four months later with the results of BET's award show efforts in, looks like Minaj is rubbing it in their faces.