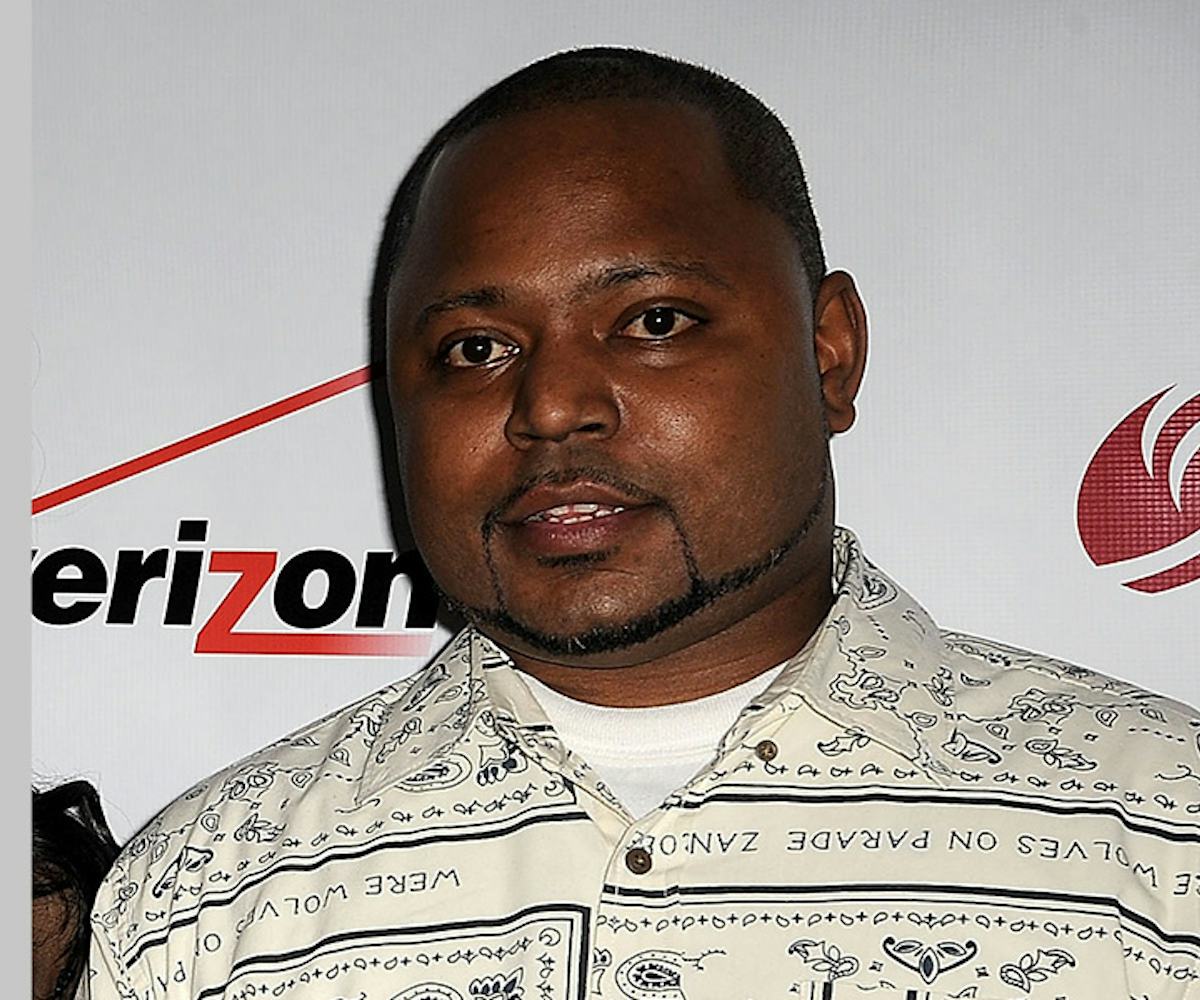 Photo by Chance Yeh/Getty Images
Nicki Minaj's Brother Sentenced To 25 Years To Life For Sexual Assault Of Stepdaughter
The judge stated it is his "view that [Maraj] ruined this child" during sentencing
Jelani Maraj, brother of Nicki Minaj, has been sentenced to 25 years to life in prison for the predatory sexual assault of his stepdaughter. Charges were first filed against Maraj in April 2016; a guilty verdict was reached in November 2017.
"We hope that today's verdict will help the family in the healing process," the Nassau County District Attorney told TMZ in a statement. Per Page Six, judge Robert McDonald expressed to Maraj during sentencing that his "view is that you ruined this child," adding, "You raped this child. You raped her over and over again." Maraj's abuse dates back to 2015, when his stepdaughter was 11 years-old.
Minaj never appeared in court, but wrote a letter in 2016 on her brother's behalf that described him as the "most patient, gentle, genuine, giving selfless man I know," (via Page Six). Maraj's lawyer, David M. Schwartz, alleged multiple times throughout the trial that the sexual assault allegations were an elaborate attempt to extort money from Minaj. Schwartz and Maraj sought to have the verdict overturned on account of juror misconduct, but were denied in October 2019. Upon sentencing, Schwartz told Pitchfork, "We will be appealing this excessive sentence. There was clear juror misconduct amongst other issues."
If you or someone you know has been affected by sexual assault, you can call RAINN's National Sexual Assault Hotline at 1-800-656-4673.