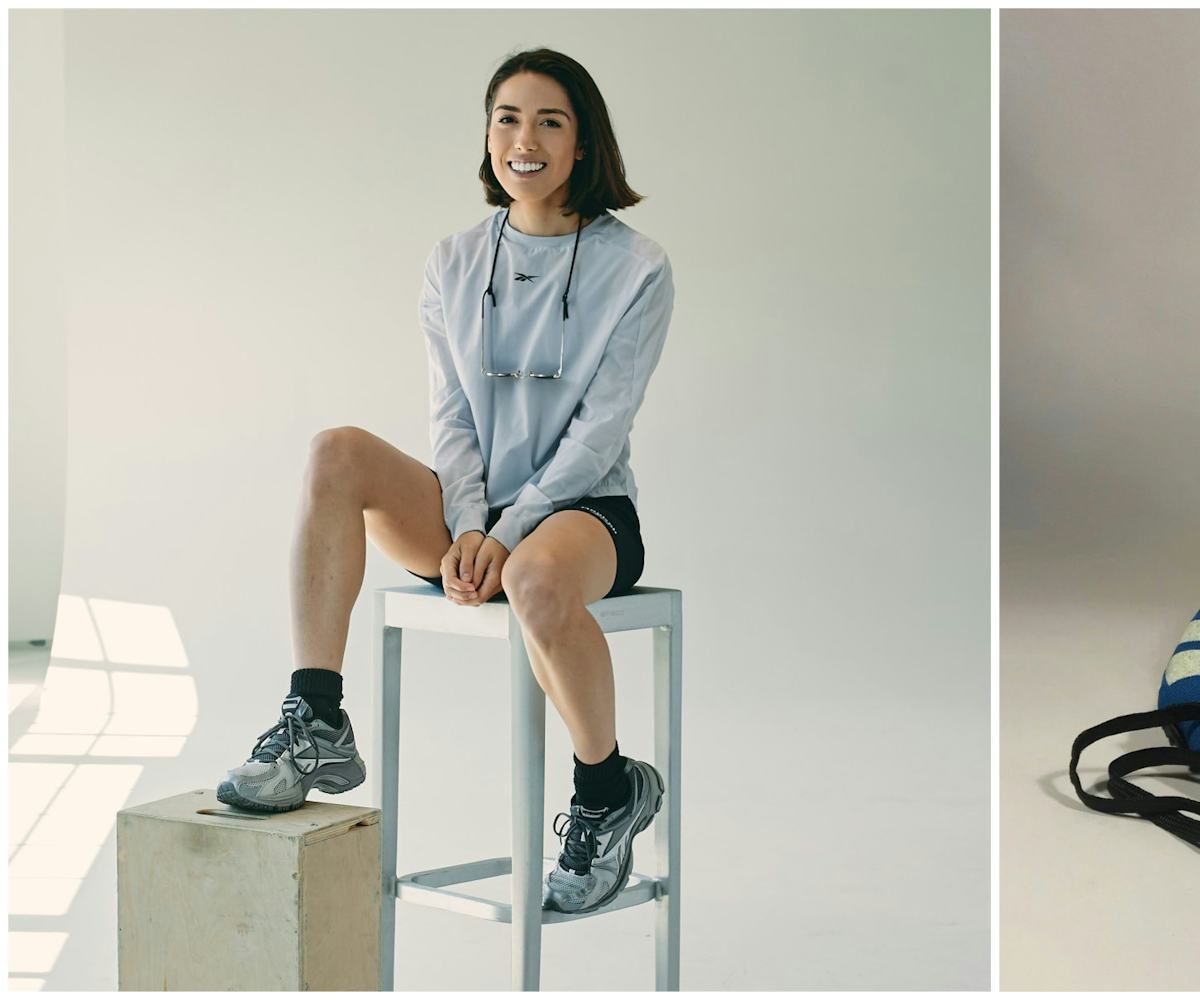 Photos courtesy of Reebok
Your Favorite Weird Upcycling Designer Just Collaborated With Reebok
If you want it, you'll have to get lucky
Nicole McLaughlin, whose surreal and sustainable designs have made her quite the Instagram darling, launched a collection today with Reebok using the sports brand's upcycled materials.
For her collaboration with Reebok, the designer—who is probably most known for her absurd slides that use everything from egg cartons (with eggs still inside) to fanny packs to basketballs as the straps—made each piece by hand, which means they're all one-of-a-kind.
For this capsule, she's made a strappy shoulder bag that looks to be made out of old Reebok shoe material.
The true masterpiece of the collection, though, is a pair of sneakers that incorporates a half-mesh bag into the design. Wearers of the shoes will look like they stepped into a drawstring bag, tightened the string on their ankles, and took off. It's really quite a look.
According to a press release, the collection is made to "[highlight] the beauty of secondhand goods," and it definitely succeeds. If these were made earlier, I can totally see them having been the hit of NYFW.
Here's the downside: If you want a piece from the collection, you're going to have to enter to win it. McLaughlin made 17 pieces for the collection, and they're all being rifled off in a lottery. You can enter the online raffle, here, or in-store at the collection's launch event at the Union Square Reebok store in New York City. Best of luck to you (and me, because of course I entered).