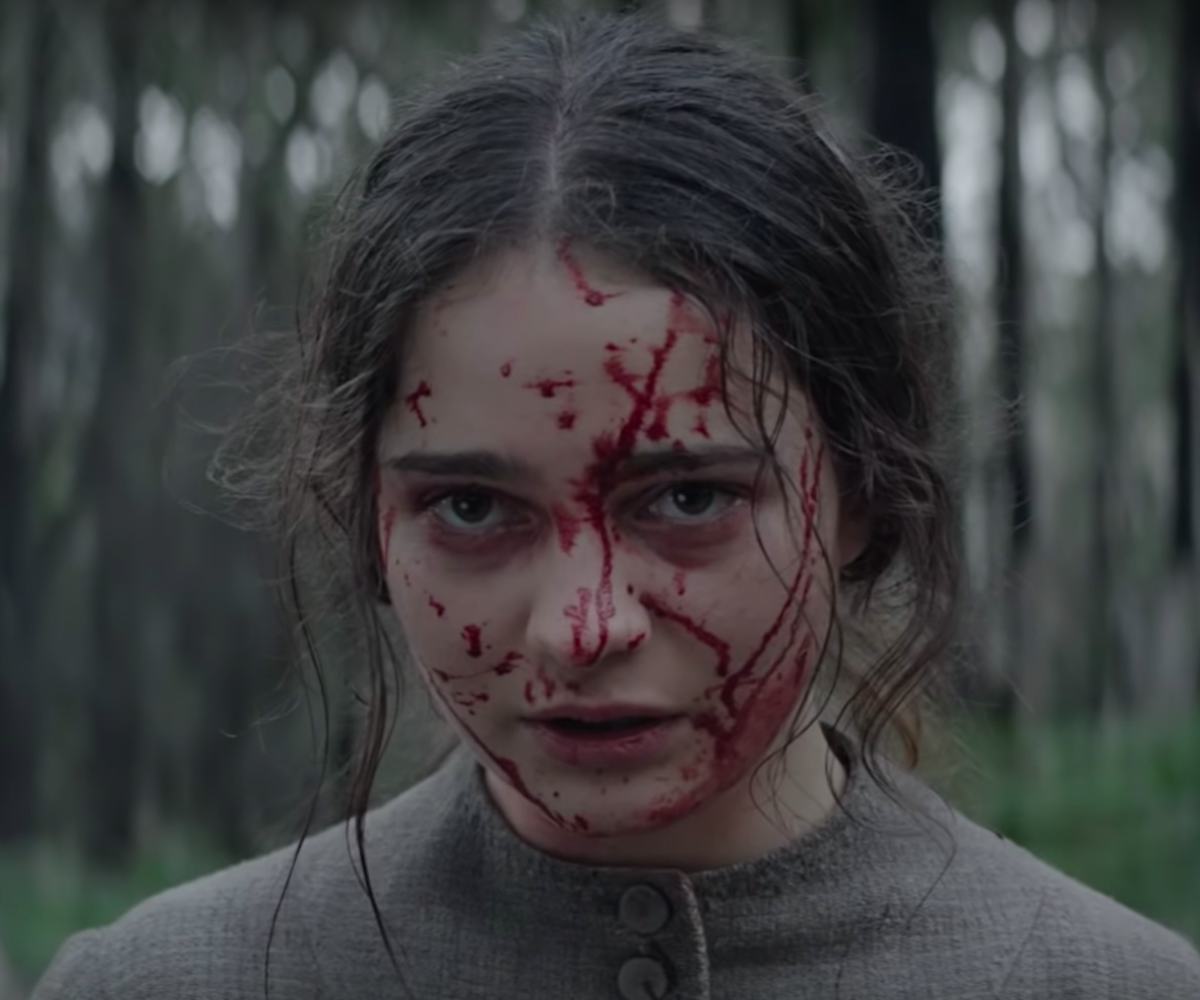 Photo courtesy of IFC Films.
Yes, There Is A Such Thing As Too Much Rape Onscreen
Even if it is "historically accurate"
Jennifer Kent, the woman who created the horror villain-turned-gay-icon Babadook, has returned to the director's chair with the upcoming film The Nightingale. Apparently, this film is just as intense as Babadook, but for completely different reasons. According to Australia's News.com, some attendees walked out of the movie at a Sydney Film Festival screening, complaining about having to see multiple, brutal rape scenes in just the first half hour of the film. According to the report, one woman yelled, "She's already been raped, we don't need to see it again."
Defenders of the film point out that these violent scenes set us up for the revenge narrative that is at the heart of the movie. According to the film's IMDb page, The Nightingale is about an Irish convict woman who chases down British soldiers with the help of an aboriginal aide to get payback for "terrible crimes" the soldiers have committed against her family. And, Kent stands by her decision to include graphic depictions of violence, including rape. In a post-screening Q&A, she said she "understood" why people may have needed to step away, but insists that the Nightingale includes "historically accurate depictions of colonial violence and racism towards our indigenous people" that shouldn't be softened just because it's a movie.
But are multiple graphic depictions of rape really necessary to relay historical horrors? Shows like Game of Thrones have been called out before for being cavalier about their depiction of sexual violence, as if it were just another form of character development. It's impossible to say that there is a right or wrong amount of violence that can be shown, or to point out some imaginary line that can't be crossed, but it does seem noteworthy when multiple people walk out of a movie that is getting rave reviews, because they can't bear to watch the full extent of the real world's horrors depicted so graphically onscreen.
The Nightingale hits theaters August 2. You can check out the trailer below.