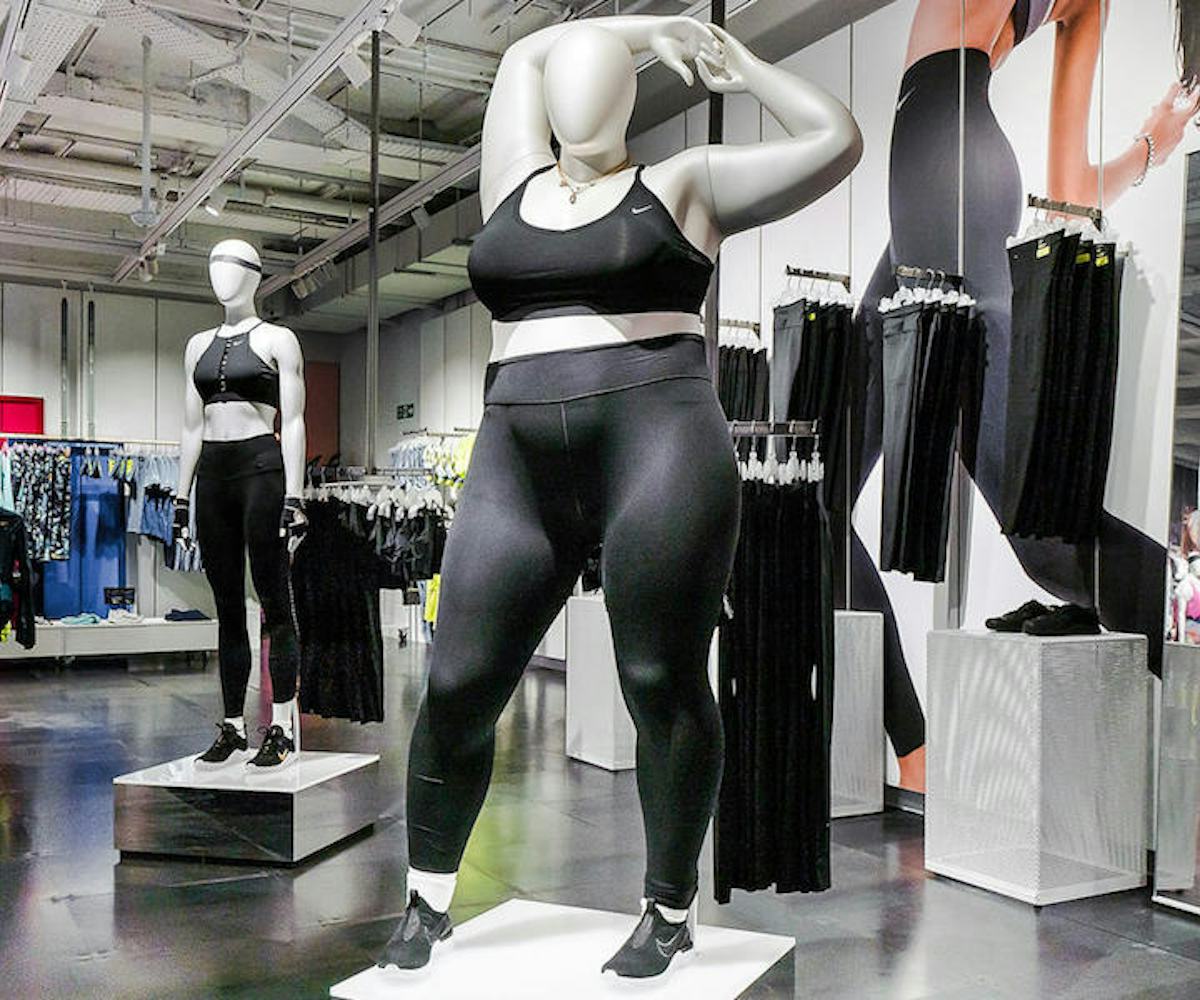 Courtesy of Nike
Nike Store Debuts Plus-Size And Para-Sport Mannequins
This is notable in more ways than one
Nike has debuted plus-sized and para-sport mannequins in its London flagship NikeTown. What's even more notable, the collections for the lines aren't secluded to small, separates section but live in the newly remodeled women's department amongst straight sizes.
With this, the brand attempts to bust the myth that "plus-size" and "disabilities" and "fitness" are mutually exclusive terms. "To celebrate the diversity and inclusivity of sport, the space will not just celebrate local elite and grassroot athletes through visual content, but also show Nike plus size and para-sport mannequins for the first time on a retail space," the brand shared in a statement, per CNN.
The third floor, which just reopened after renovations this past Wednesday, features a "flexible, gridded layout to quickly reorganize the space all year round," per a separate press release, so it should be easy for NikeTown to continue to be inclusive as time goes on. Similar to the NYC flagship, NikeTown London will offer "personal styling services," as well as customization of apparel and more.
This new addition to the London flagship is the latest in a series of moves by Nike to make its advertisements and products just as diverse as its consumer base. Earlier this year, Nike saw backlash for the simple act of showing a woman's underarm hair in an ad; in late 2017, it launched its first performance hijab.