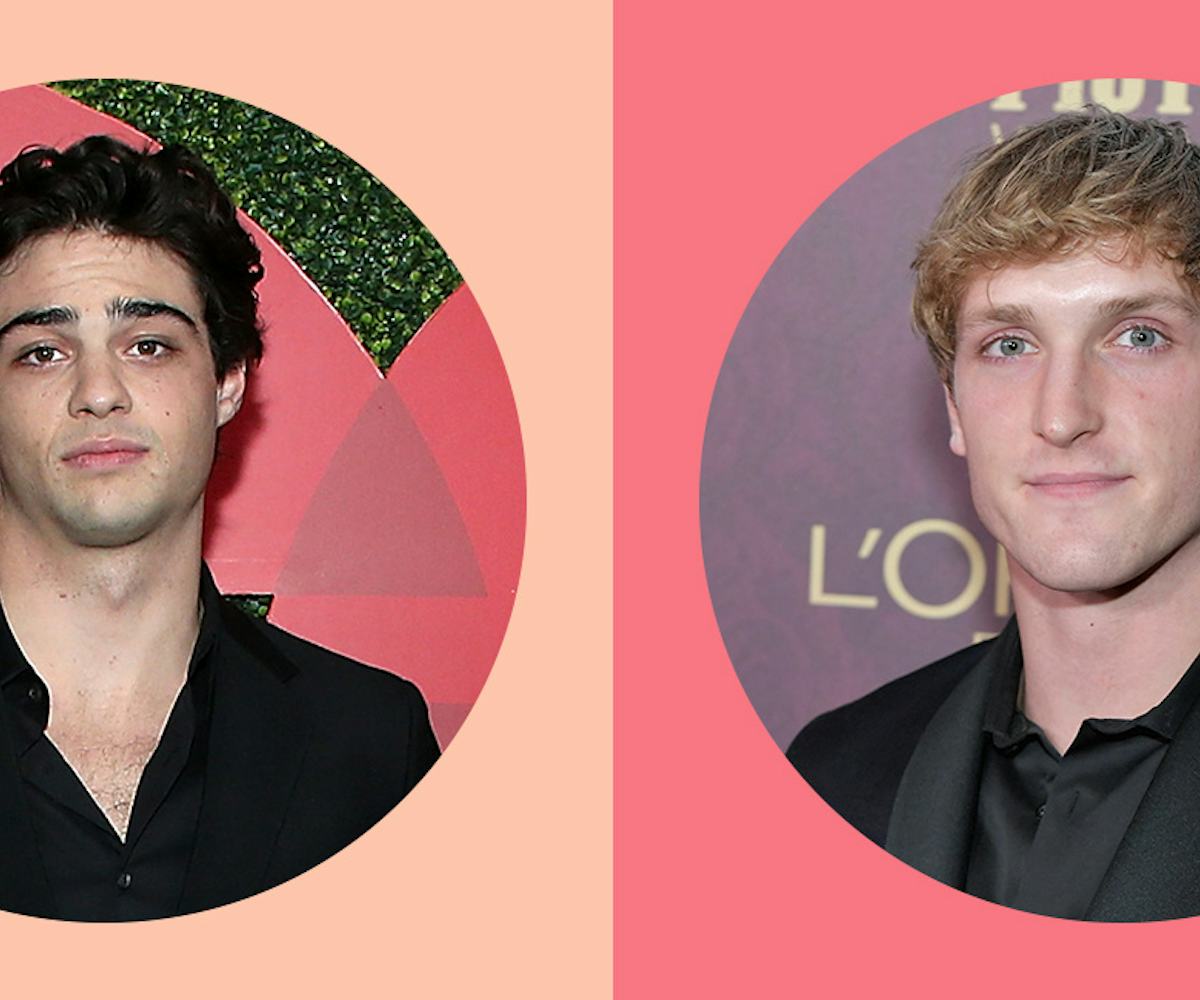 Photos by Phillip Faraone/Getty Images & Neilson Barnard/Getty Images
Noah Centineo Called Logan Paul A "Beautiful Man"
We've had our doubts about actor Noah Centineo ever since we found out that he is a ghoster but, now, it has been revealed that he's also a Logan Paul supporter.
After the controversial YouTuber shared the most gag-inducing recap of his 2018, the To All The Boys actor allegedly quote-tweeted the video with the caption, "Beautiful man. It's not just about overcoming adversity, it's about overcoming yourself in the face of adversity. We can all learn a lot from this growth."
The tweet has since been deleted, but, according to one fan, Centineo's like still remains on Paul's video tweet.
As a reminder, Paul was officially canceled in 2018 for quite a few reasons (though he's done some questionable things before that) but sealed his fate when he published a video to YouTube featuring footage he captured of the body of a suicide victim.
Fans are not impressed, to say the least. Paul has not redeemed himself in the slightest, so this tweet (and opinion) should have never happened, especially, as one user points out, Centineo has a big following of teens watching his platform.
Thank you, next viral heartthrob, please.