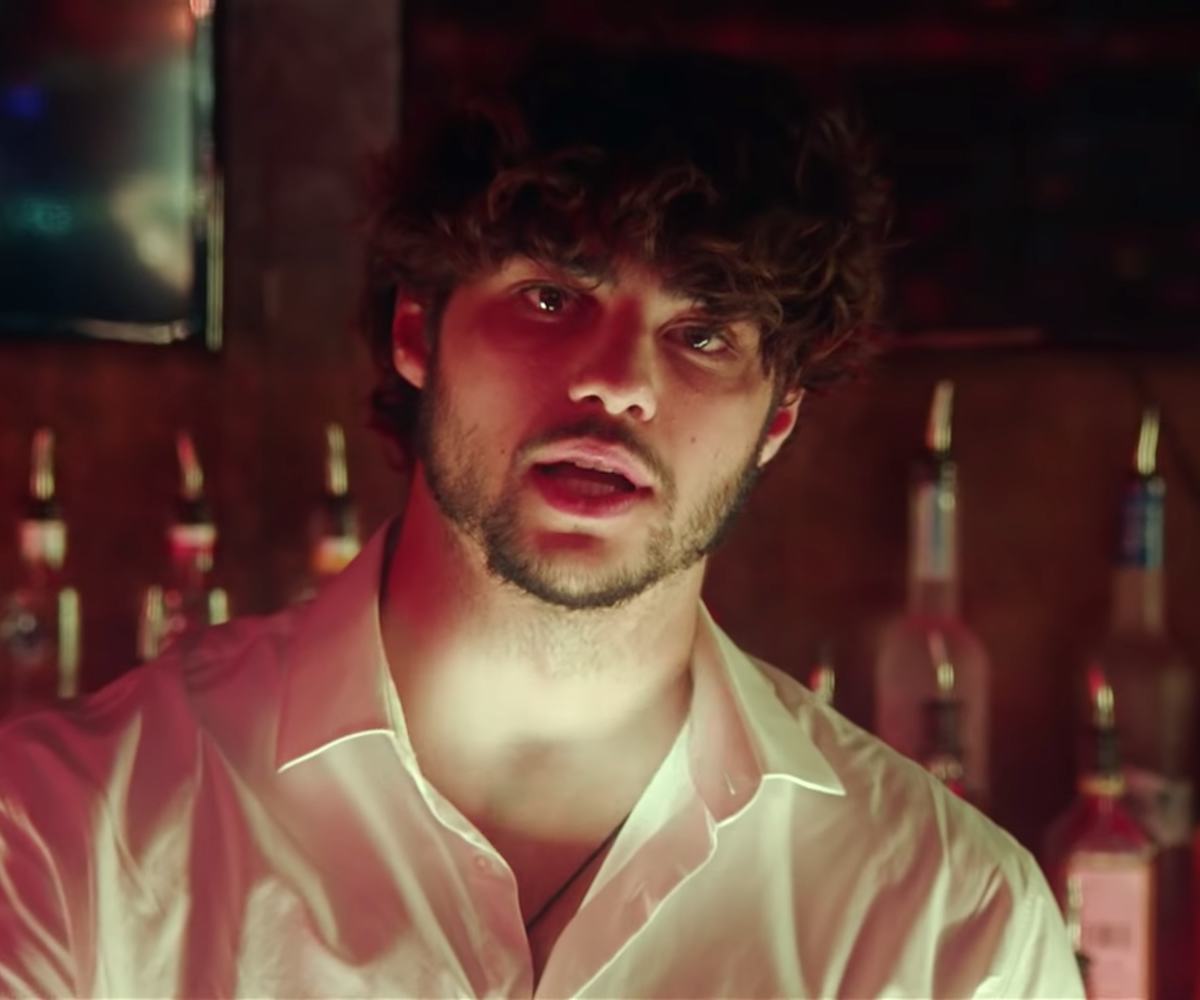 Screenshot via YouTube
Noah Centineo Is A Scrubby Bartender In Wallows' New Music Video
Noah Centineo is one of the many familiar faces in new music video "Are You Bored Yet?" from indie rock trio Wallows. The band, helmed by 13 Reasons Why actor Dylan Minnette, released the new single with accompanying visuals today as the band announced their debut album, Nothing Happens, out March 22.
By the looks of the video, Minnette didn't get the memo that everyone in the room would be lip-synching the lyrics to his karaoke song choice as if in a trance, but it's all good, because all his friends are there, including girlfriend Lydia Night and the rest of her band The Regrettes. Scrubby-looking Centineo pops up later in the visuals, making dead eye contact with the camera as he swirls a stirrer around the drink he's making.
Centineo has certainly fallen from his perfect-boyfriend status over recent months. Since starring in To All The Boys I've Loved Before, which had the collective internet swooning, it was not only revealed that Centineo ghosts women but that he also is a Logan Paul apologist.
Watch the video for "Are You Bored Yet?," which is really good and not at all boring, below.