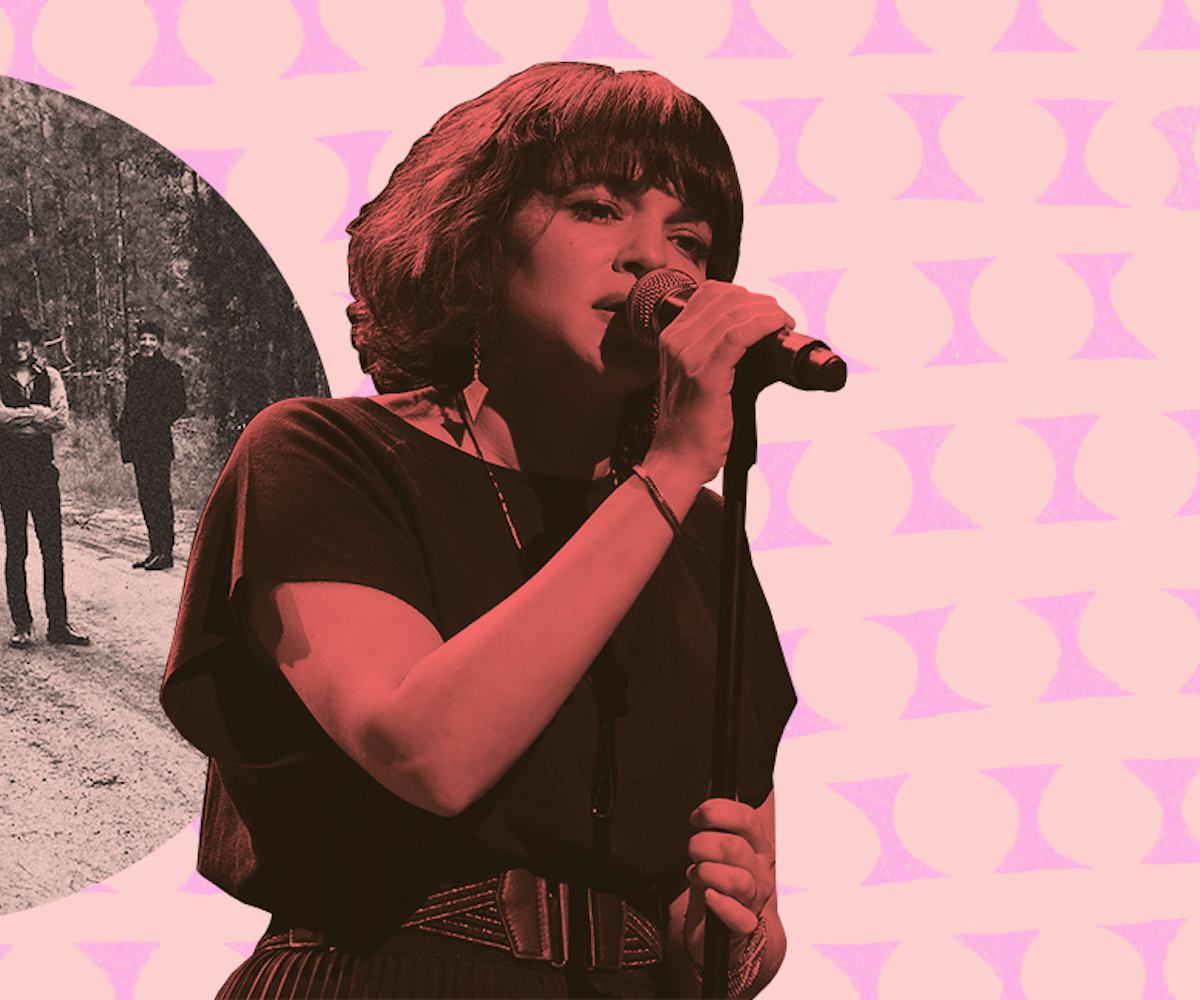 Photo by Jamie McCarthy/Getty Images
Norah Jones Gave This 1968 Country Track A Witchy New Sound
With the help of Mercury Rev
Mercury Rev is determined to get proper musical justice for Bobbie Gentry. Arguably one of the most underappreciated and most revolutionary artists in music history, Gentry even knocked The Beatles out of their No. 1 spot on the charts with her breakout hit "Ode To Billie Joe" in 1967.
One year later, Gentry's sophomore album The Delta Sweete was released long before the music industry was ready to embrace her complex country-rock opera. Now, Mercury Rev has collaborated with several of our favorite women in music (Margo Price, Phoebe Bridgers, and more) to breathe new life into The Delta Sweete and bring it the appreciation it has deserved for over 50 years.
Norah Jones lends her voice to the album's first track, "Okolona River Bottom Band," which Mercury Rev transformed from its original plunky guitars and bluesy horns into an ethereal universe for Jones' gritty voice to explore. The harmonies Jones builds upon the verses as the song goes along are nothing short of bewitching. Of how the collaboration came to be, Mercury Rev's Jonathan Donahue tells NYLON:
While sipping concoctions from a coffee cup labeled "Near Enough," a brilliant mind once theorized that in any large enough system, even the most improbable event will occur. So, like bats in the moonlight, we pinged our sound out there and waited to see what bounced back... and then, much to our surprise what came back was Norah Jones singing the daylights out of our lil' pocket fantasia version of Bobbie Gentry's "Okolona River Bottom Band." Theorem proved.
Listen to Jones and Mercury Rev's reimagining of "Okolona River Bottom Band," below, premiering exclusively via NYLON.