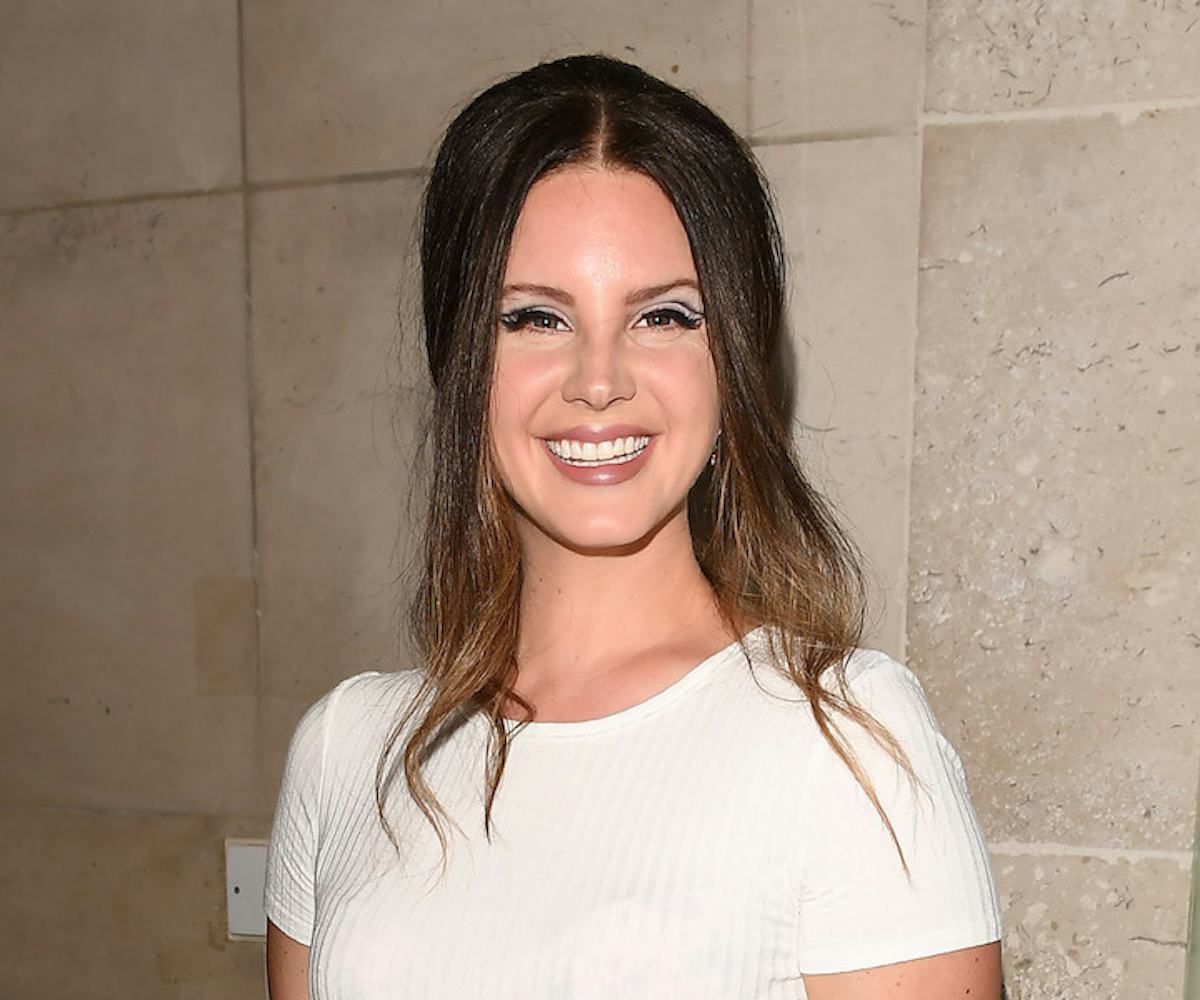 Photo by Beretta/Sims/Shutterstock
Lana Del Rey's 'Norman Fucking Rockwell' Finally Has A Release Date
The singer announced that the new album is just weeks away and released the album artwork and track list
Lana Del Rey has finally revealed the release date for her forthcoming studio album, Norman Fucking Rockwell, and it's coming in time to be the soundtrack to our end-of-summertime sadness. Del Rey's long-awaited record will be released on August 30, according to a tweet shared today by the singer. Yes, it's less than a month away!
Along with the news of the album release date, Del Rey attached a peek at the album artwork and tracklist. For the album imagery, Del Rey posed with actor Duke Nicholson (aka the grandson of Jack Nicholson) on a sailboat, with his eyes set on the water ahead and hers looking at the camera. The tweet lists Jack Antonoff, songwriter-producer Rick Nowels, and Mini Mansions' Zach Dawes as collaborators on the album.
Del Rey recently debuted the second track of Norman Fucking Rockwell, called "Mariners apartment complex," live during a concert in Spain, just after teasing the record's rapidly approaching release. The final track on the record, "hope is a dangerous thing for a woman like me to have—but I have it" was dropped back in January. Quite a few other previously-teased songs have been confirmed to have made the record, including "Cinnamon Girl" and "How to disappear." Even her cover of Sublime's "Doin' Time" made the cut, with 14 songs total headed our way in a month.
Check out the tracklist, below, and start emotionally prepping for August 30 now.