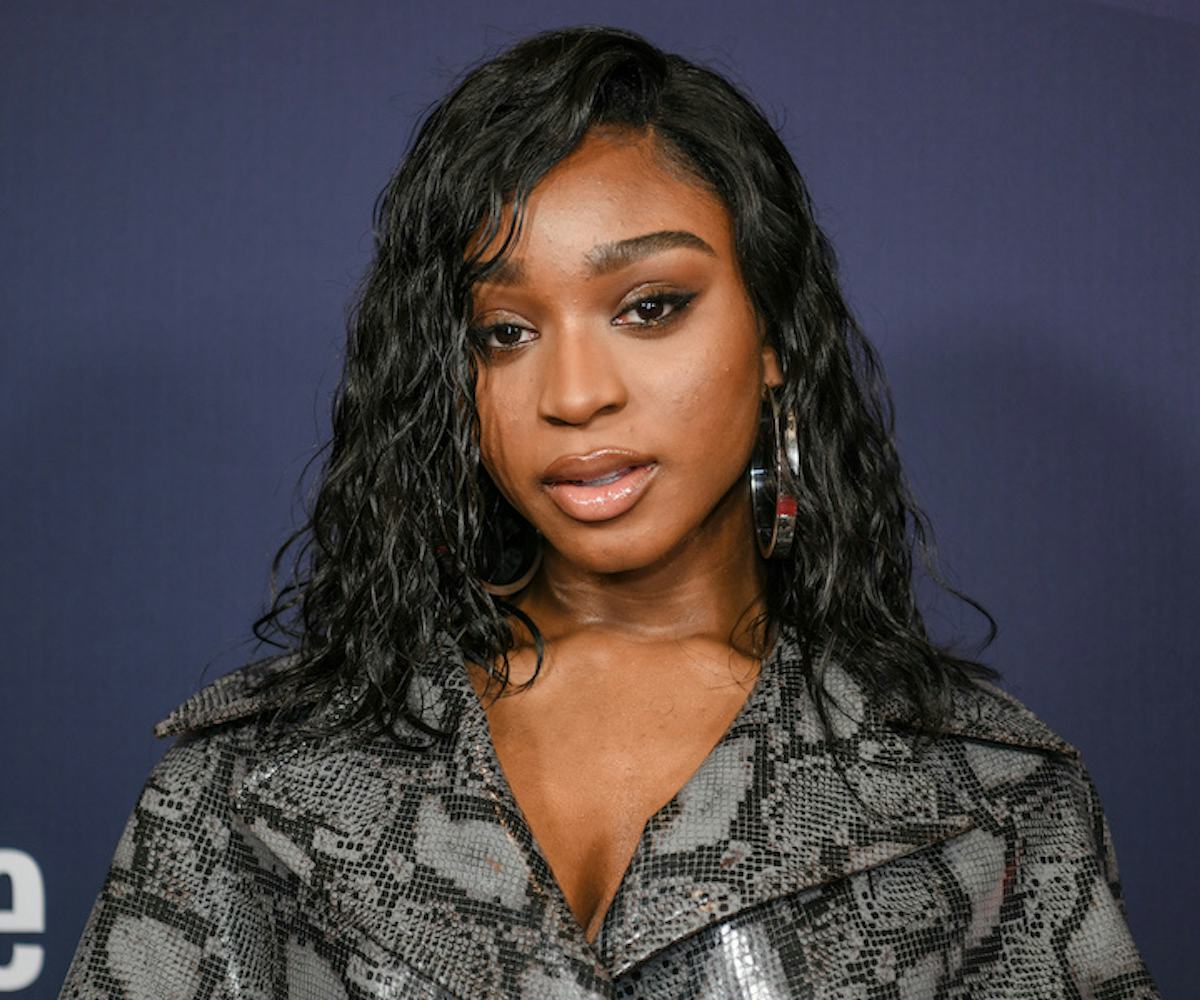 Photo by Morgan Lieberman/FilmMagic
Normani Shared Her Feelings On Camila Cabello's Past Racist Posts
"It was devastating that this came from a place that was supposed to be a safe haven and a sisterhood."
Normani is a superstar in her own right, but she didn't always feel that way. As one of the Rolling Stone's three cover stars, alongside SZA and Megan Thee Stallion, the singer opened up about dealing with both the coded and extremely overt racism she experienced back when she came up as part of Fifth Harmony.
As the only black woman in the group, Normani was constantly trolled online; the attacks varied from photoshopped images of her being lynched to blatant death threats. It was a traumatic start to her career, and worsened by the lack of support from the rest of Fifth Harmony. Normani was forthright, describing it as "them not knowing how to be there for me the way that I needed it because it wasn't their own experience, and because when they look at me they don't see me."
At one point, Normani's vocals were the only ones left off the album and left her feeling further pigeonholed as the group's token "dancer" and nothing more. "I was devastated," she revealed. "So many things start to go through your mind, like, 'Maybe this is my fault? What could I have done differently? Am I not working hard enough? Am I not as talented? What's wrong with my voice?'"
Last December, former Fifth Harmony member Camila Cabello came under fire when her personal tumblr full of shared and written racist slurs and memes resurfaced. Cabello has maintained the account when she was around 14, and it adds another layer to the trauma Normani experience when she was part of Fifth Harmony. Although Cabello has since apologized and condemned the account as "uneducated and "ignorant," it obviously took Normani time to metabolize the news.
"I want to be very clear about what I'm going to say on this uncomfortable subject and figured it would be best to write out my thoughts to avoid being misconstrued, as I have been in the past. I struggled with talking about this because I didn't want it to be a part of my narrative, but I am a black woman, who is a part of an entire generation that has a similar story," she said to Rolling Stone over email.
"I face senseless attacks daily, as does the rest of my community. This represents a day in the life for us. I have been tolerating discrimination far before I could even comprehend what exactly was happening. Direct and subliminal hatred has been geared towards me for many years solely because of the color of my skin," she continued. "It would be dishonest if I said that this particular scenario didn't hurt me. It was devastating that this came from a place that was supposed to be a safe haven and a sisterhood, because I knew that if the tables were turned I would defend each of them in a single heartbeat. It took days for her to acknowledge what I was dealing with online and then years for her to take responsibility for the offensive tweets that recently resurfaced. Whether or not it was her intention, this made me feel like I was second to the relationship that she had with her fans."