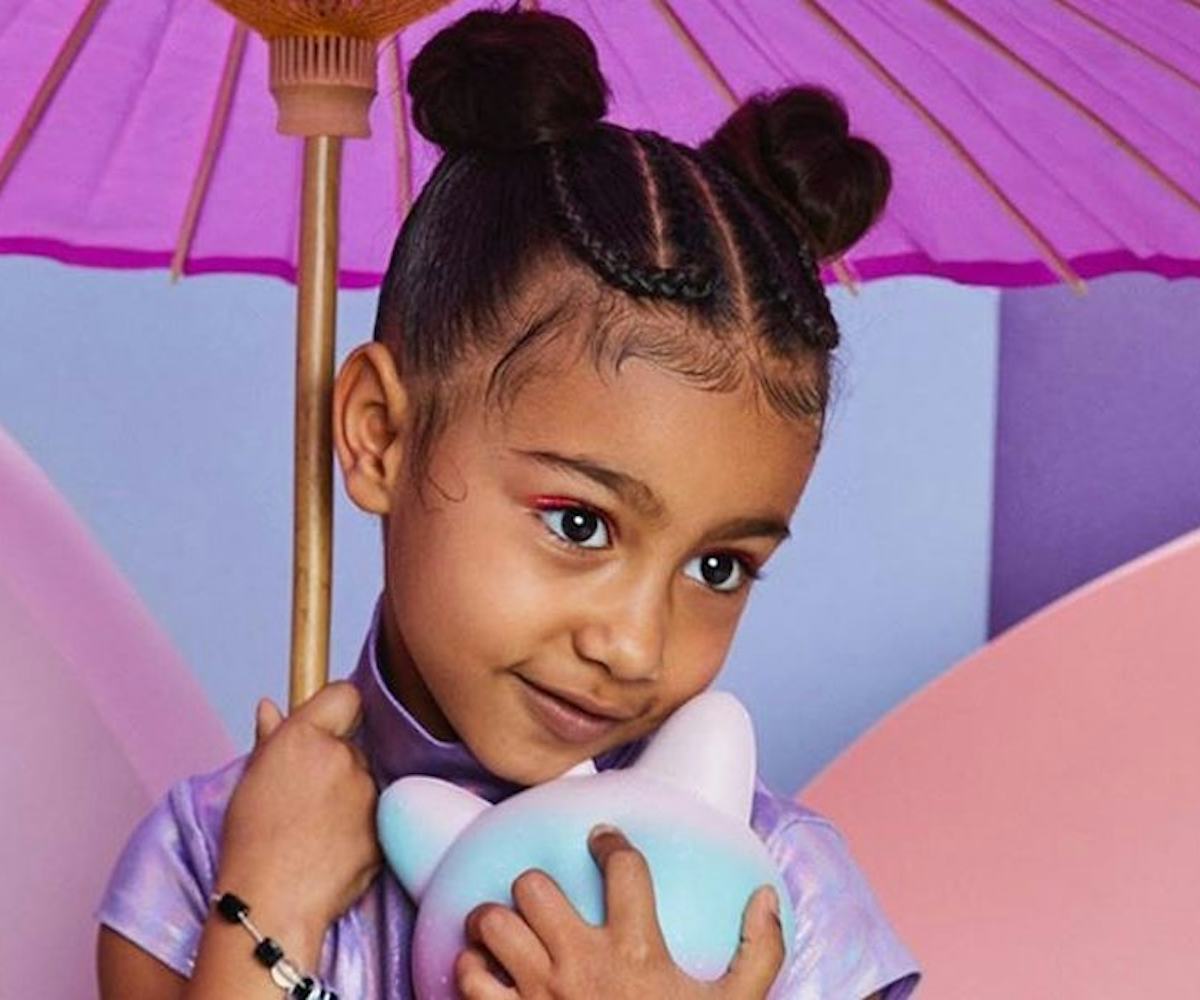 Photo via @kimkardashian on Instagram
North West's First Cover Shoot Is Giving Us Serious 'Zenon: Girl Of The 21st Century' Vibes
It was styled by Kim Kardashian
North West, the adorable eldest child of Kim Kardashian and Kanye West, has landed her first solo magazine cover shoot, for WWD Beauty Inc. Kardashian styled her daughter for the shoot, three outfits in shades of pink and purple, channeling some serious Zenon: Girl of the 21st Century vibes with space buns, pigtails, and iridescent sheen.
Given that the young star-to-be is only five years old, she's serving looks without an interview. Instead, the images come accompanied with WWD's look at the future of beauty for Gen Z and West's generation, Gen Alpha. WWD points out that "according to the U.S. Census Bureau, in 2025, people aged 17 and under will comprise 43 percent of the U.S. population. Already, they are significant consumers of beauty: According to NPD, 69 percent of Gen Zers use color cosmetics and 68 percent have a skin-care regimen."
It's unclear what could be in store for Gen Alpha, since the generation is too young to have formed beauty tastes as of now, but, if we are to judge by West's colorful makeup, the future is looking bright. For her part, as Kardashian reminded fans in her Instagram post, North is having so much fun and "loves fashion and beauty." As long as she's happy!