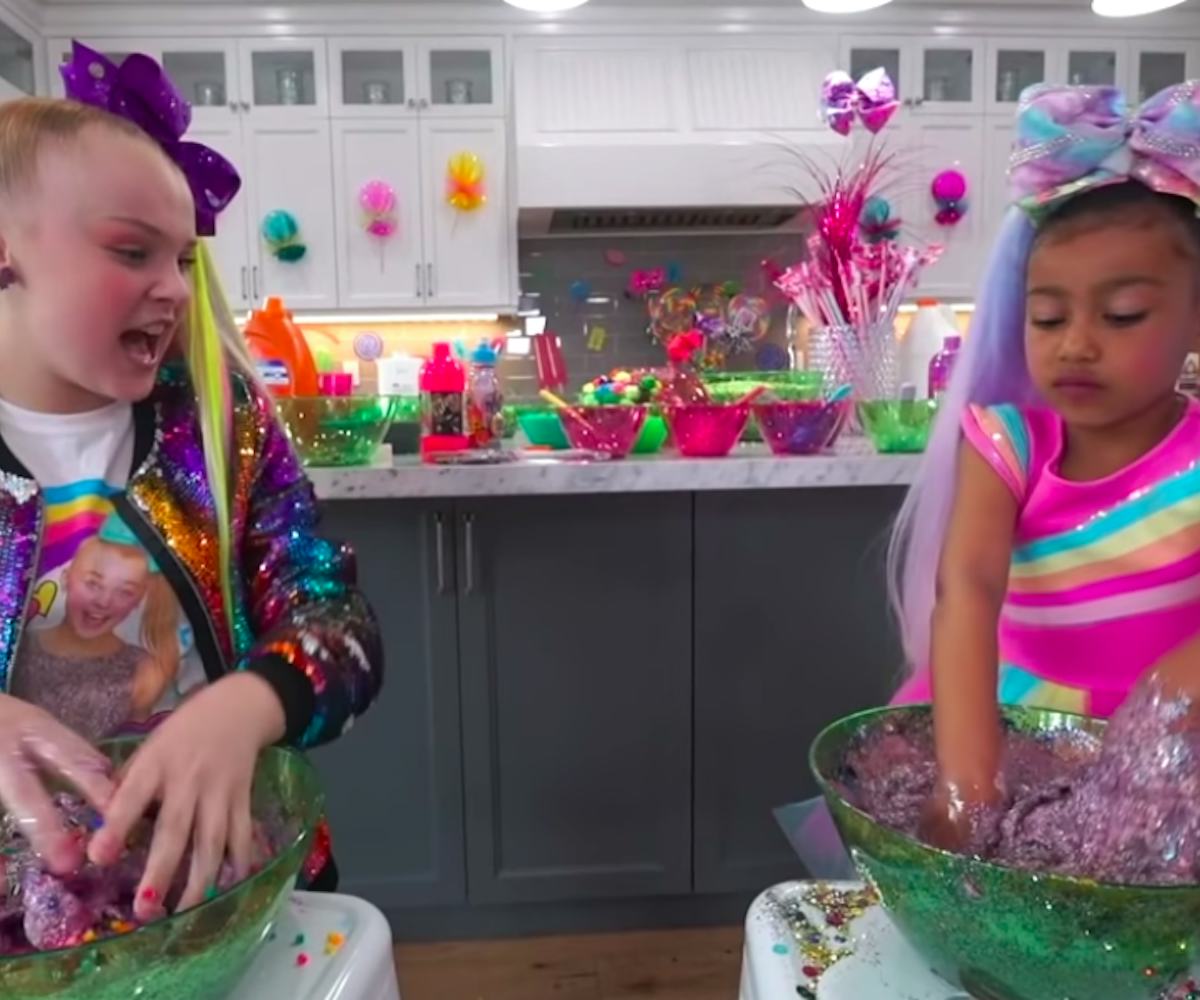 Jojo Siwa And North West Make Slime And Wear Rainbow Outfits In New Video
Jojo Siwa is the most fun babysitter ever
Jojo Siwa isn't your average babysitter. The YouTube personality filmed a highly anticipated video with North West recently where, instead of making North do homework while she watches TV, the two make slime together, play hide and seek, and have a dance party.
The video—enthusiastically titled "BABYSITTING NORTH WEST!!!"—opens up with Kim Kardashian West dropping off her oldest child at Siwa's house. Before she leaves, she tells North to call her if she needs anything. North then says she doesn't actually know her number, but she does know the password to her phone which she proceeds to say out loud.
Once the parents go away, the children play. First, they venture to Siwa's room which is just as bright as you'd expect and also has a slide because, you know, priorities. Then North makes a mess while making slime, shows off the fact that she can apparently do a split, and spends a very short time in Siwa's Dreamer Mobile (yes, the same one Justin Bieber made fun of). Siwa ends the day with a parting gift for North: tickets for her and her friends to come see her in concert.
If only all babysitters were 15-year-old stars with a mansion made to keep five-year-olds entertained. Watch the full video below.