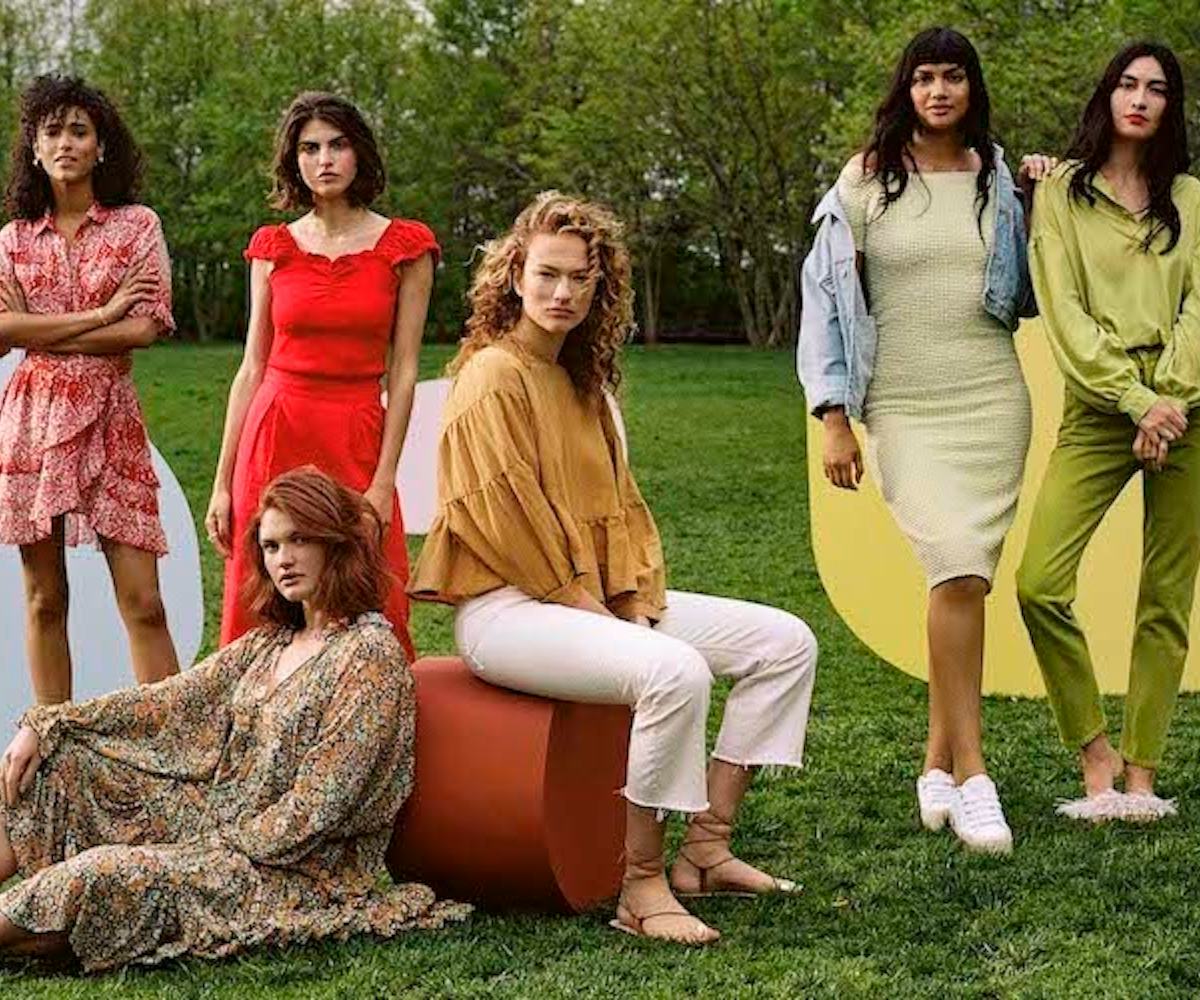 Photo courtesy of Nuuly
Meet The New Rent The Runway—But With Contemporary Labels *And* Vintage
Nuuly is changing the wardrobe subscription box game
The idea of renting your wardrobe is a phenomenon that picked up traction at the tail end of the early aughts, with the launch of companies like Rent The Runway and, of course, the cameo by Bag Borrow or Steal in the first Sex and the City movie.
While we love these brands for what they are and what they offer, it's not often that these rental services are geared toward the everyday, non-luxury customer, who might be just looking to spice up their wardrobe a bit every month, while still being mindful of cost and consumption. Sure, other clothing subscription boxes have emerged in later years, aimed at a more everyday or office wardrobe solution, but most have failed to capture the "cool factor" that would attract today's Millennial and Gen Z customers. Not to mention, often, they still expect you to buy the items afterward.
That's where Nuuly, a new clothing rental service and the newest member of the URBN family comes in. Launching today, Nuuly is a new service that allows customers to rent clothing, from dresses and blouses to denim and outerwear, build on and change up their wardrobe depending on the season, their mood, or any special events and vacations they may have planned.
Every month, customers get to choose six items of their liking to rent for the month-long duration. The items are sent via two-day shipping, and, once the month is over, users first return the items with a two-day shipping return label provided by Nuuly and then choose the next month's shipment. Users will also get the choice to purchase an item they rented should they just so happen to fall in love, though a purchase is not expected.
Since it's part of URBN, users will be able to choose from a number of favorites from Free People, Urban Outfitters, and Anthropologie, while also including items from over 100 third-party contemporary favorites such as Avec Les Filles, For Love And Lemons, Alice McCall, AGOLDE, and Paige—just to name a few. But, what makes this service so unique is that your choices also include a mix of rare vintage pieces, from band tees and kimonos to denim and designer pieces, making this box all the more covetable.
The monthly cost is $88, meaning each piece is rented for under $15 per month. There are also no limits to what you choose: Whether you want all-vintage, all-denim, all-outerwear (definitely a steal for 15 bucks a piece), or a combination of items to create a full look (or two, or three), it's totally up to you at the start of each month.
While renting clothing is already a more sustainable option than constant shopping and consumption season after season, Nuuly also strives to work sustainability into how it functions. For example, the company spent a lot of time developing and designing its returnable bags. As shipment packaging can be extremely wasteful, Nuuly created reusable bags from recycled ocean waste plastic. Once a customer returns their shipment to Nuuly, the bag will be cleaned and reused for the next order.
Nuuly's services officially launch today, so head on over to Nuuly.com to create your own box.