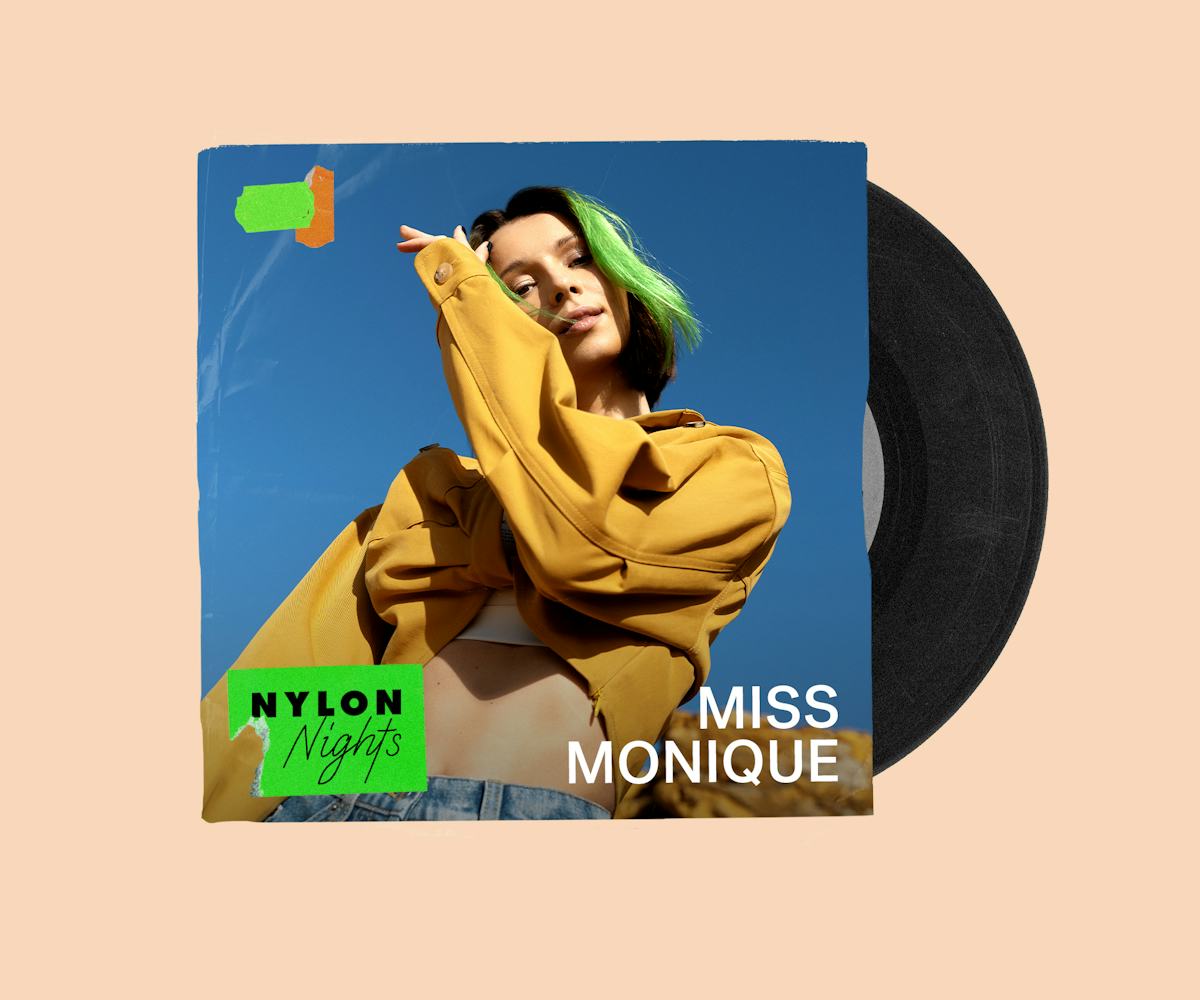 Nylon; Courtesy of Miss Monique
DJ Miss Monique Shares Her 15 Most Pivotal Songs
Hear an exclusive playlist of the songs you need-to-know now from the progressive house DJ.
Going out? Need a playlist? Then NYLON's NYLON Nights playlist is here for you. Each month we invite a guest DJ to curate an exclusive playlist that will keep you going from pre- to post-game. For September 2023, Miss Monique shares her all-time favorite tracks.
This year's NYLON Nights NYFW party wouldn't have been complete without some good music — namely, a set from Miss Monique, one of the hottest DJs playing the circuit right now. The 31-year-old Ukraine native broke out with her live-mixing half-podcast-half-radio show Mind Games in 2013 before rising in the ranks in the progressive house scene in recent years. Now, she jet-sets around the world bringing sunset to sunrise tunes to ravers from Ibiza to Athens to London and, of course, New York City.
For September 2023's NYLON Nights playlist, we asked Miss Monique to curate a selection of some the most pivotal songs in her arsenal right now, and she responded by piecing together an hour of selections from Norway's Royksopp and Australia's Cassian to South Africa's Nora En Pure and her Kyiv peers ARTBAT — enough to get a long night out at the club started and then some.
"Every of these tracks means something to me: remind me about incredible events that I will never forget or simply makes me feel happy once I listen them," she tells NYLON over email. "Some of them are related to important, turning points in my life."
Hear her playlist below, and read on for an interview with Miss Monique about her DJ idols, her favorite cities to play, and using her career to now support the Ukrainan war effort.
What are you up to right now — describe your surroundings.
Last night I played at Brunch Electronik in Madrid and now I'm on a plane to Ibiza for my last show on the island of this year.
Is there a specific song on your playlist that particularly means a lot to you?
ARTBAT ft. John Martin - "Coming Home." I first heard it in 2022. There were about 10 of us Ukrainians on stage when the guys played this track. They also hung the Ukrainian flag on a huge screen, and we all couldn't hold back our tears. It was a very emotional moment for all of us and this song has become my special one. It reminds me of home and the chance that one day we will return.
Who are three artists that inspire you?
Legends like Carl Cox, Hernán Cattáneo, David Guetta. These DJs have been playing for over 20 years and I still see them full of passion for everything they do. This inspires me to always move forward and believe that there are no time or age limits.
You were a part of a huge rave in 2022 to celebrate Ukrainian Independence Day. What did it mean for you to use your career to show support to your home country?
To have a chance to be heard by thousands of people means a lot. If you have this power of speech, especially in such terrible times as war, you should use it to help people, your country and provide as much support as possible. Unfortunately, these days platforms like Instagram and Facebook are very strict about their rules and many of my posts have been deleted, but I will not stop taking the chance to help my country.
What's the most memorable party you've DJed this year?
I've DJed at lots of awesome events this year but I'll tell you about an unusual venue that I played at. A summer event in Switzerland, in the mountains, at 3500m above sea level. It was the first time that I've travelled to such a high altitude and having a party there in the summer, whilst surrounded by snow, was an unforgettable experience.
What's your favorite city to DJ?
Such a hard question. I can't choose one city or country because every event is unique and I love to play around the world but if I have to choose, I would say: Argentina, Canada, Germany. People from these countries always surprise me with their super energy and they are very welcome to me.
What is on your radar for the rest of the year?
Well, over the next few months I'll be performing at incredible events like EDC Orlando, Tomorrowland Brasil, and Amsterdam Dance Event. I'll also perform around Europe and the US until the end of the year.
To add to this, I have some upcoming releases before 2024 on Armada Music: my remix for Armin van Buuren on his legendary track "In And Out Of Love", a collaboration with the talented AVIRA and LUNA - "Subterranean" and my remix for Lufthaus & Robbie Williams - "Ringo".