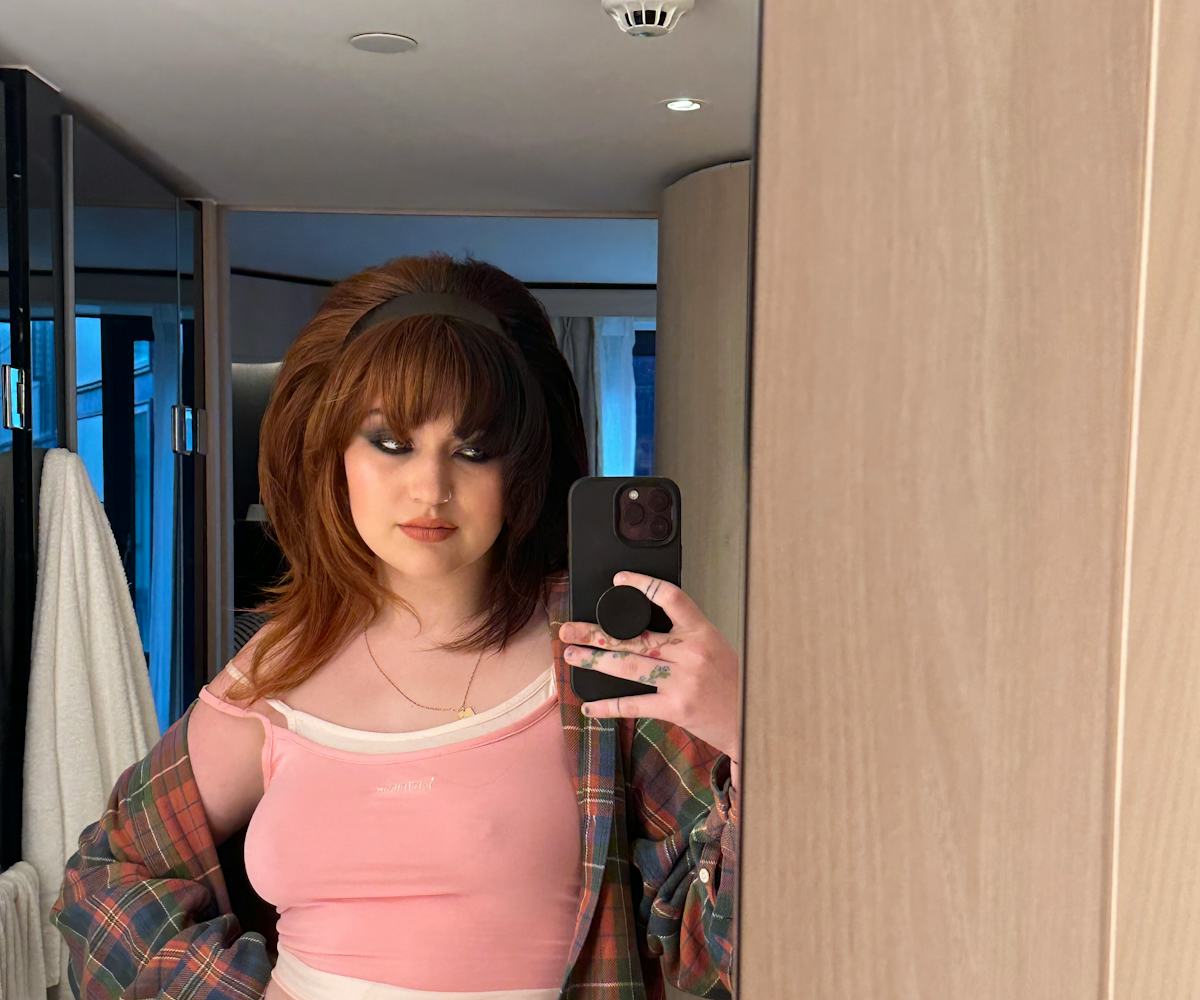 Gayle
GAYLE Shares Her Pink-Filled Photo Diary From The 'Barbie' London Premiere
Go behind-the-scenes with the "abcdefu" singer.
While in the midst of the European leg of her tour, Gayle got the call to attend the Barbie premiere in London on Wednesday night. She packed her things, secured a last-minute dress from David Koma, and made her way to the Leicester Square red carpet, where she walked alongside Margot Robbie, Ryan Gosling, Dua Lipa, and more.
The "abcdefu" singer and songwriter — and NYLON It Girl — is a featured voice on the movie's official soundtrack, joining stars like Billie Eilish, PinkPantheress, Karol G, and many more who helped make the film's technicolor vision come to life. Gayle's song, "butterflies," is her take on Crazy Town's smash hit "Butterfly," but fit for the 2023 age: complete with a pop-punk intro and a faithful interpolation of the original.
Follow along as she got ready for the star-studded night, which, like every great night out, ended with a trip to McDonalds.
Describe your look for the premiere.
I am currently on tour and I didn't know I would be going to the Barbie movie premiere and I was not prepared. I was able to find a David Koma baby pink dress that I felt worked for the pink carpet.
What was your getting ready process for the premiere?
I was going back and forth between having my hair in a bun, or half-up half-down, but I always end up taking it out. So I am trying something new and using a headband. I'm trying to do a throwback '60/ '70s look. While I've been on tour I've been loving wearing a smokey eye. I wanted to be able to wear the black smokey eye that I love while still honoring Barbie by wearing a baby pink dress.
What were your expectations for the night?
I honestly have no expectations when it comes to a movie premiere because I've never been to one before. But I do expect to maybe be in the same room as Margot Robbie, and that's exciting for me.
Who were you most excited to meet/see?
I'm really excited to maybe meet Dua Lipa, possibly Sam Smith, Charli XCX, and Margot Robbie — hopefully, maybe, possibly.
What inspired your Barbie song, "butterflies"?
Mark Ronson asked me to make a bedroom-pop version of "Butterfly" by Crazy Town. My producer Reed Berin and I went back and forth on many ideas and, at the end of the day, I was inspired by one of my songs, "luv starved (love sick)," which is two songs combined into one. I tried to do the pop-punk inspirations at the beginning of the song and, at the end, do an ode to the original song before I interpolated it.
What are your memories of Barbie?
I remember forcing my brother to watch many, many Barbie movies with me in the back of my mother's car on road trips and on the way to school, and eventually he fell in love with the Barbie movies as well.
How did you end the night?
I ended the night with McDonald's chicken selects. I'm going to have as many of them as I can before I go home because they don't have them where I'm from. And, of course, a hot fudge sundae. I also watched Friends on Netflix because it's not on Netflix at home, so I have to watch it as much as I can while I'm here.
'Barbie' and its official soundtrack is out worldwide on July 21.
Photos courtesy of Gayle.