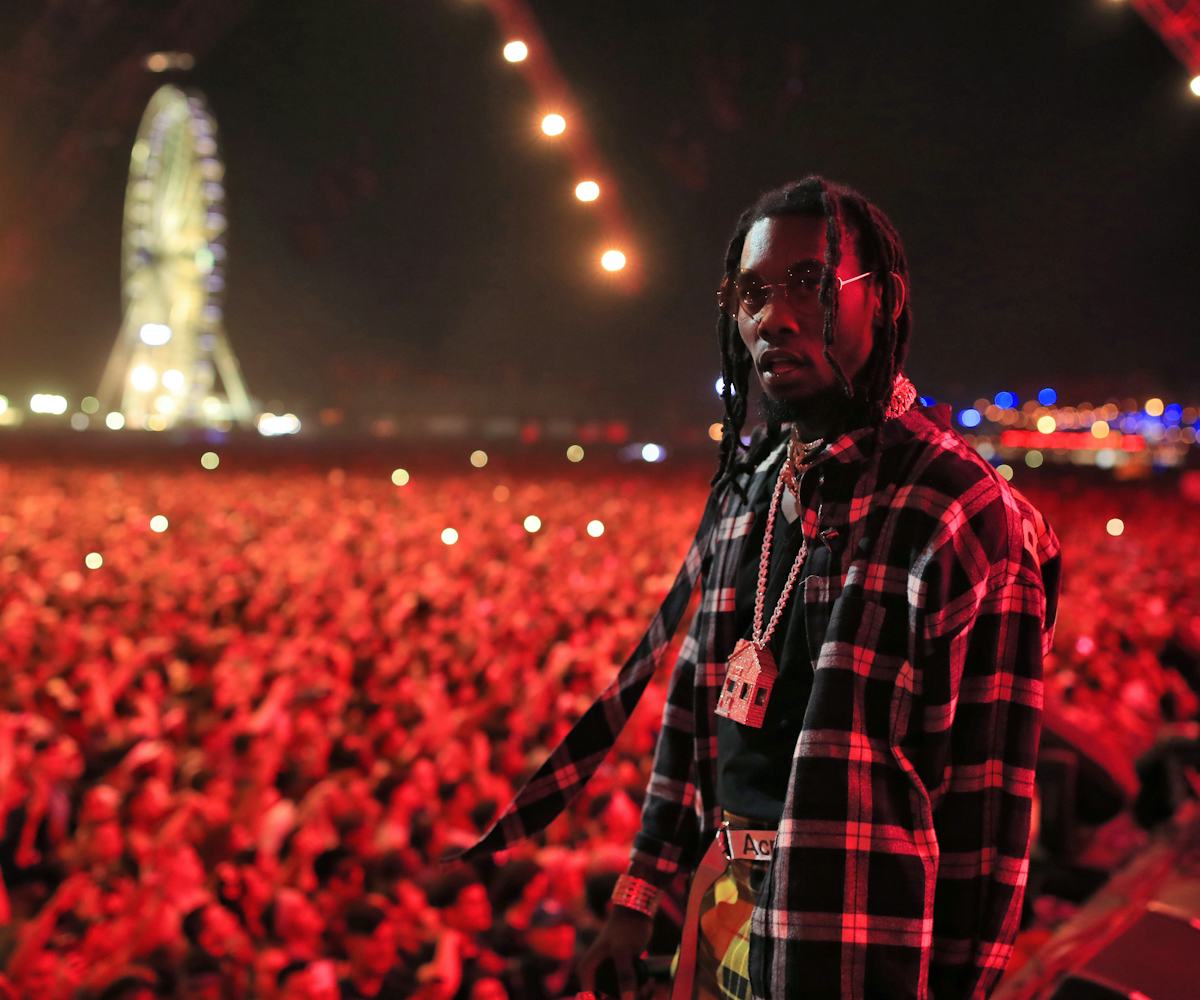 Photo by Christopher Polk / Getty Images.
Why People Are Defending Offset Amidst Felony Charge
Last night, Offset was a proud husband, strolling through the Billboard Music Awards with Cardi B as she took home six awards. This morning, he is a wanted man after being slapped with a felony charge and arrest warrant for criminal damage to property. But the circumstances of the case have many people defending Offset, including myself.
The incident was caught on video and took place last week in Target in Sandy Springs, Georgia right outside of Atlanta. A fan, 18-year-old Junior Gibbons, began recording Offset, casually saying, "What's up Offset?" before the rapper casually strolled over and knocked the phone out of his hand. Gibbons' screen apparently cracked and he reported the incident to the police. Because the value of the phone is more than $800, it's technically a felony according to Georgia law.
Many people are coming to Offset's defense, calling Gibbons out for invading Offset's personal space by filming him without permission. According to an early report from TMZ, before Gibbons began recording, he approached Offset but the Migos member didn't want to engage. It's reported that his exact words were, "Get the fuck outta my face." Instead of leaving well enough alone, Gibbons needed to get his social media footage.
Sure, Offset could have handled things a little differently, hence the charges brought against him, but the broader point about us not being entitled to famous people's time, space, or privacy is valid. As for Gibbons, this is an unfortunate case of when flexing for the gram goes wrong. He now has a damaged phone and reputation. I can't imagine showing up to school today as the guy who snitched on Offset because he wouldn't take a picture with you.