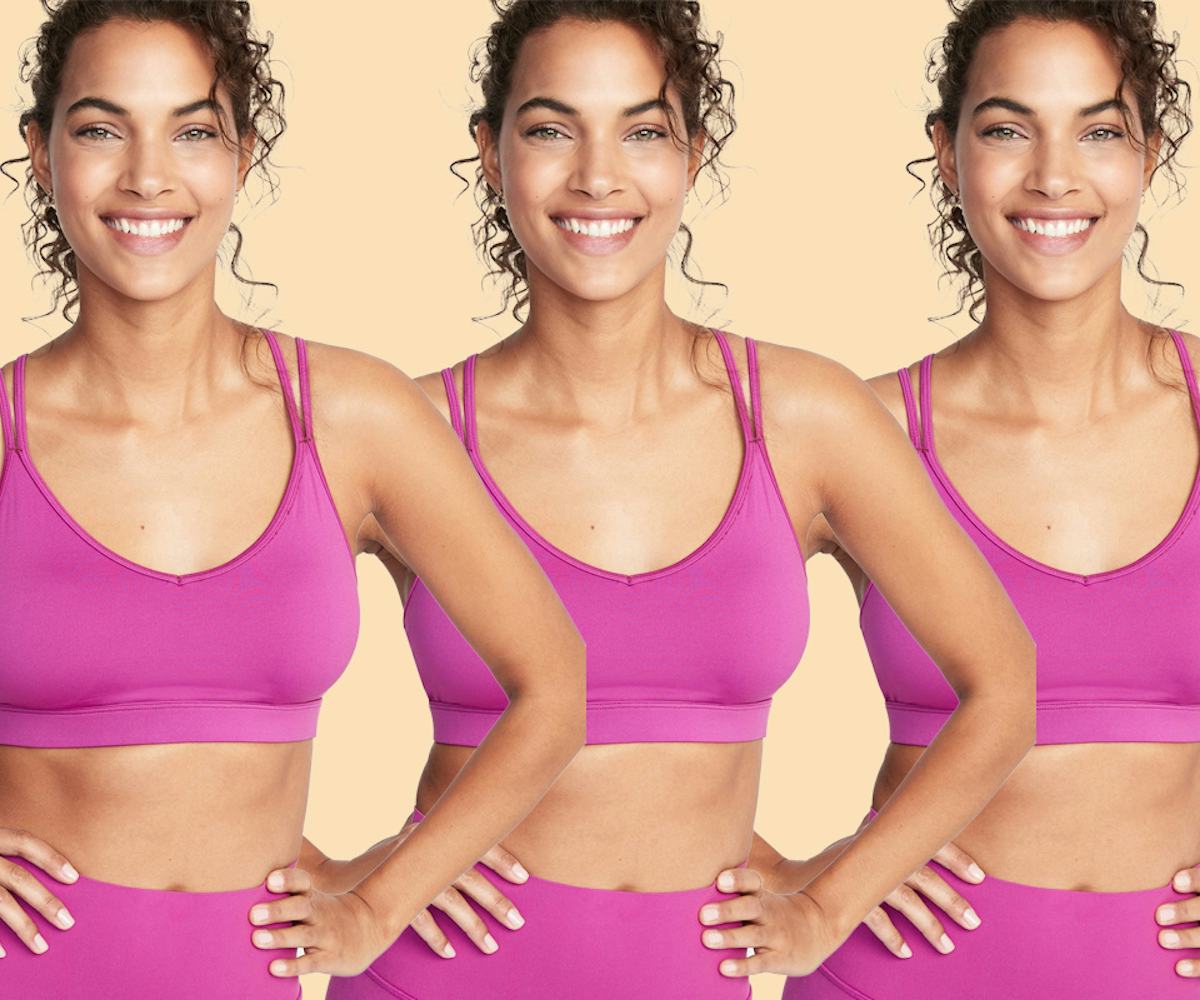 This $20 Bralette Actually Supports My Big Boobs
I need one in every color
Friends don't let friends miss out on all the cool, under-the-radar things they know about, like which little-known beauty brand is low-key making the best highlighter around. And because we consider our readers to be like friends, we gather together all our best finds in our Don't Sleep On Thisseries. Check in every week to see what things we can't wait to share with you.
I've been a 38H for nearly a decade, and as you can imagine, bra shopping has been a daunting and expensive task. My frequent haunts include Nordstrom, JC Penney, and lingerie-subscription service Adore Me—where I shell out upwards of $50 a bra. It's expensive to have big boobs—and although I wish I could go braless, I'm not one of those unicorns whose breasts defy gravity, perky despite all odds. My gourd-like breasts point toward the ground and run away from each other when I'm laying on my back. I'm also not into the way I look sans-bra, no matter how inspired I am by other big-breasted people who choose to free the nipple.
Bralettes seem like a happy medium, but anyone with big boobs knows the struggle of finding one that both looks good and offers any support. When bralettes blew up in 2013, I felt left out—the thin lacy fabric no match for my size H boobs. I'd just accepted that I'd be wearing department store bras forever, constrained by expensive underwire that offered lift and real cleavage. But the fact is, I don't like wearing "real bras." Sports bras, while effective, are no good either—they create a uniboob effect that's anything but flattering or sexy and look obvious under clothes. They're also uncomfortable after long stretches of time.
I'd given up on my quest to find an alternative, that is until I found the one. I was making my regular rounds at Old Navy (it's the place I shop for activewear) when I came across a sports bra that advertised "light support." I decided to buy it on a whim, hoping I could wear it on lazy days when I had nothing to do. I slipped it on a few days later, and I knew instantly that things were different. Not only did the bra offer support, but it didn't feel like I was strapped into a piece of fabric that I couldn't wait to rip off at days end. I knew that I'd found my very own version of a bralette, and, at $20 each, promptly purchased two more.
I'm now the proud owner of three of these magical bras (orange, pink and gray), and I rotate between them every week. They look great under T-shirts, are presentable enough to wear on their own, and make me feel like I've finally gotten in on the trend—even if it's technically a sports bra and I'm really late to the party.
Old Navy, Light Support Strappy Sports Bra For Women, $20, available at OldNavy.com.