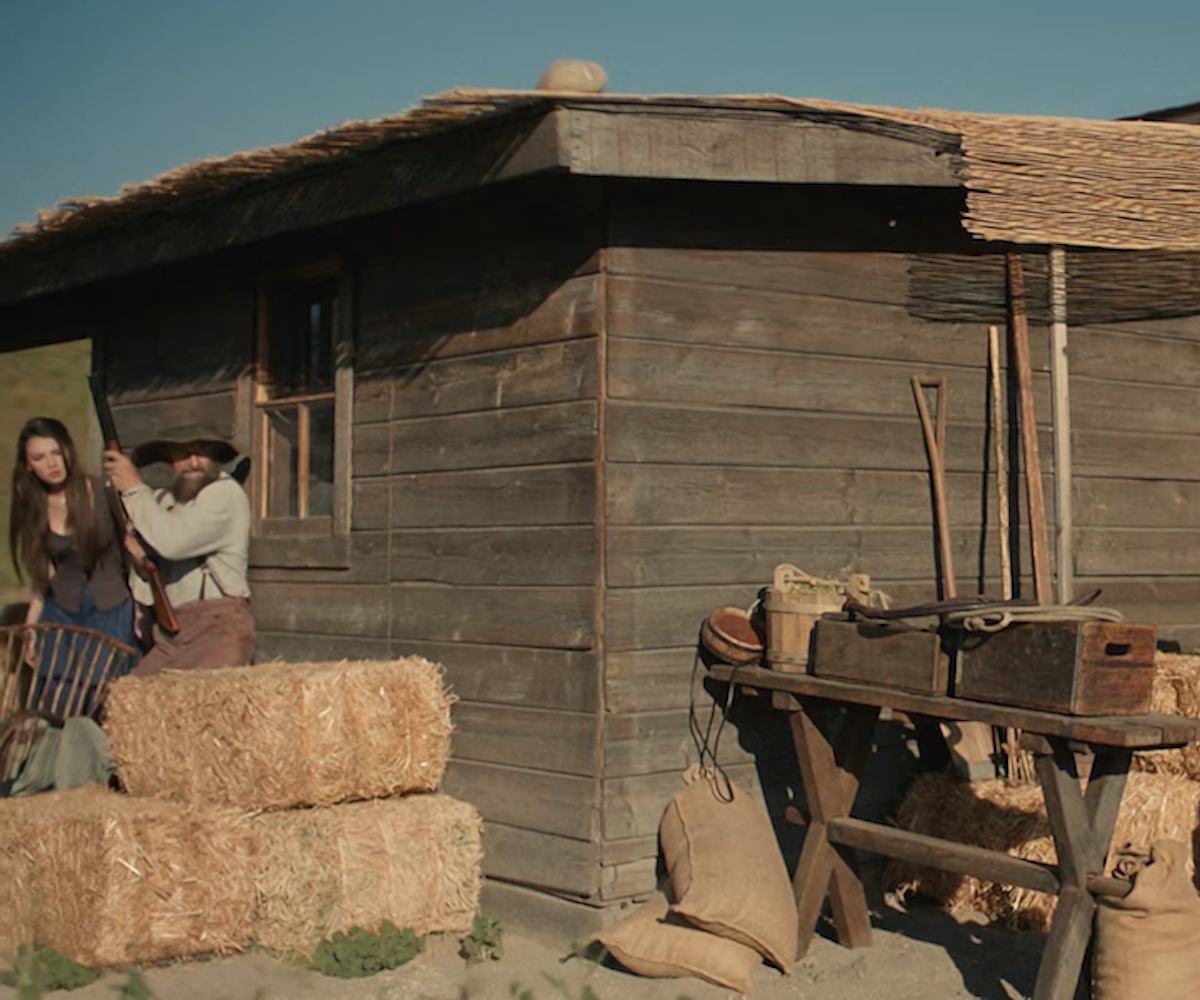 Lil Nas X And Billy Ray Cyrus Time Travel On Horseback For "Old Town Road" Video
Diplo, Vince Staples, and Rico Nasty also appear
Lil Nas X went all out with the visuals for his hit "Old Town Road," tapping all of his newfound collaborators and friends, like Billy Ray Cyrus, Diplo, Vince Staples, and Rico Nasty, to star. The movie travels from 1889 Wild Wild West to the modern-day city outskirts, so saddle up and come along for the ride.
As the visuals start, Nas and Cyrus gallop away with a bag of loot, obviously having pulled off a heist. The trio of men on horseback that were in pursuit of them come to a halt, unable to catch up, and Chris Rock—the leader of the group—states, "When you see a Black man on a horse going that fast, you just gotta let him fly." Just as Nas and Cyrus think they're able to relax in stranger's home, it turns out the homeowner isn't so friendly. Nas jumps into a hole to escape, only to end up hundreds of years in the future on the other side.
Forget trying to figure out the logistics of time travel, and just embrace the hilarity of Nas' horse also having wound up there, and in peak racing condition. He impresses the locals not only in the race (with Vince Staples losing money in a bet against him) but with his sweet square dancing skills. Once he and Cyrus (yes, he time traveled too) trade out their old-timey duds for some fresh, rhinestone-adorned outfits, they enter a room playing bingo with Rico Nasty in it. Diplo is playing the washboard, I feel like I'm losing my mind, and this is probably the best music video I've watched this year.
Watch the movie for "Old Town Road" again and again, below.