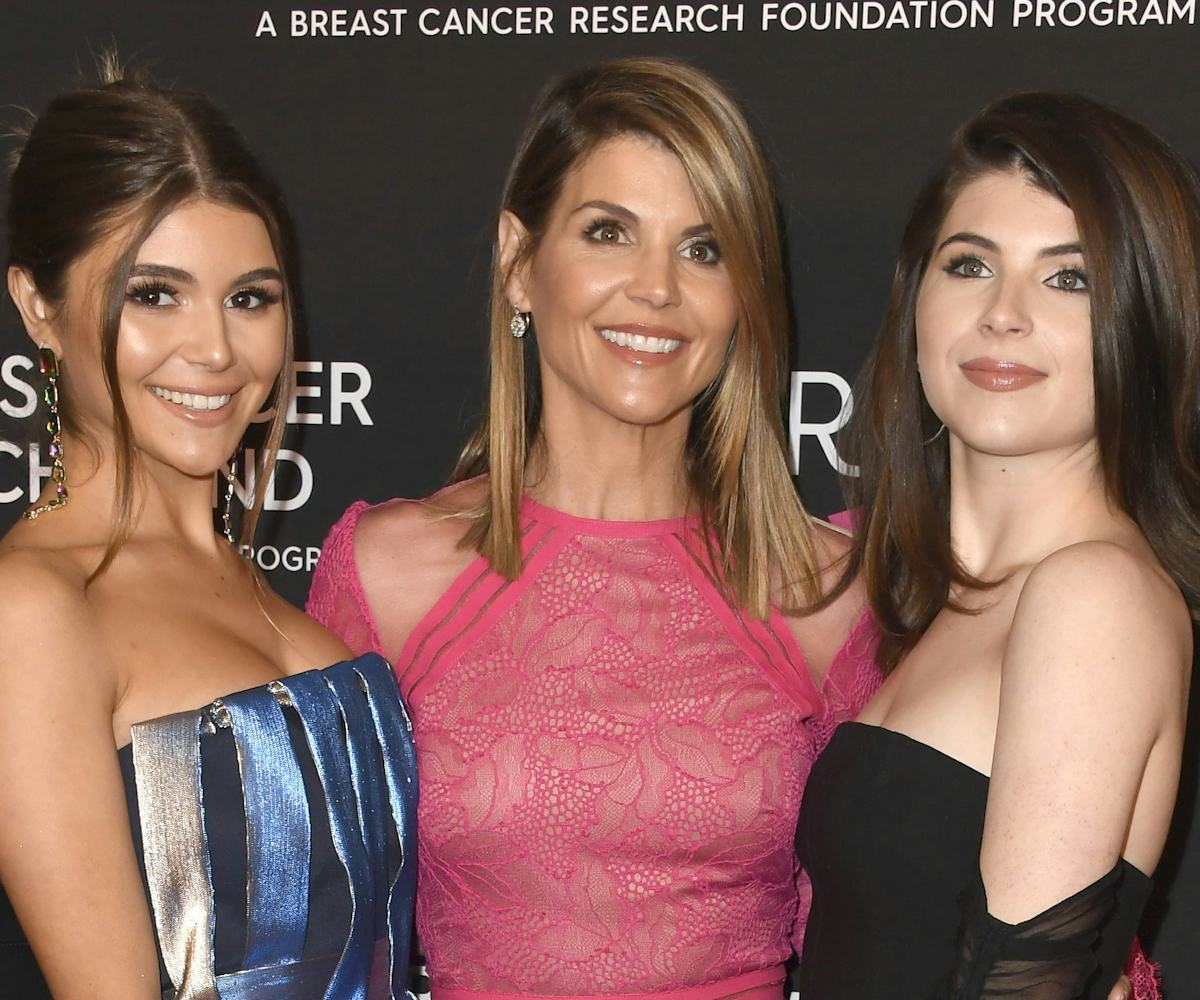 Photo by Frazer Harrison/Getty Images
Olivia Jade And Her Sister Are Reportedly Dropping Out Of USC Following Cheating Scandal
Given her past comments, Olivia Jade can't be that upset
Fuller House actress Lori Loughlin's daughters, Olivia Jade and Isabella Giannulli, have dropped out of the University of Southern California, according to a report by TMZ, following the news of the college cheating scandal that their parents were allegedly involved in.
According to TMZ, the sisters have decided to drop out because they are afraid of potentially being bullied by their peers, whose parents, you know, didn't commit a crime to have them admitted. Jade, in particular, is apparently "a mess, despondent, and feeling like it's the end of the world." But, seeing as she's didn't seem to care about school in the first place, we can't help but wonder whether Olivia Jade orchestrated the whole thing to go down so that she could have an excuse to get out of classes.
When the news first broke that Loughlin and her husband had paid $500,000 to get their two daughters into USC, one of the first things that people pointed out was just how much Olivia Jade, who is an influencer, seemed to loathe school and studying. In a video on her YouTube channel, she said, "I don't know how much of school I'm going to attend... I don't really care about school, as you guys all know."
She also apparently couldn't be bothered to try to get good grades because she just didn't "care about anything" that she was learning. She also said that she would rather be making YouTube videos instead of "sitting in 6 hours of classes straight"; though, in that same tweet, she said that education is "super important to me," which contradicts just about everything else she's said about school.
If it weren't for the fact that she's apparently going to lose a bunch of brand deals as a result of her parents' alleged involvement, we'd be almost certain that she was the mastermind behind the whole controversy. But, regardless of who is responsible, we're not sold on the idea that she's anything other than happy that she doesn't have to sit through classes she doesn't care about. Now she can focus on her YouTube career, and maybe patching up her relationships with the brands that have dropped her.