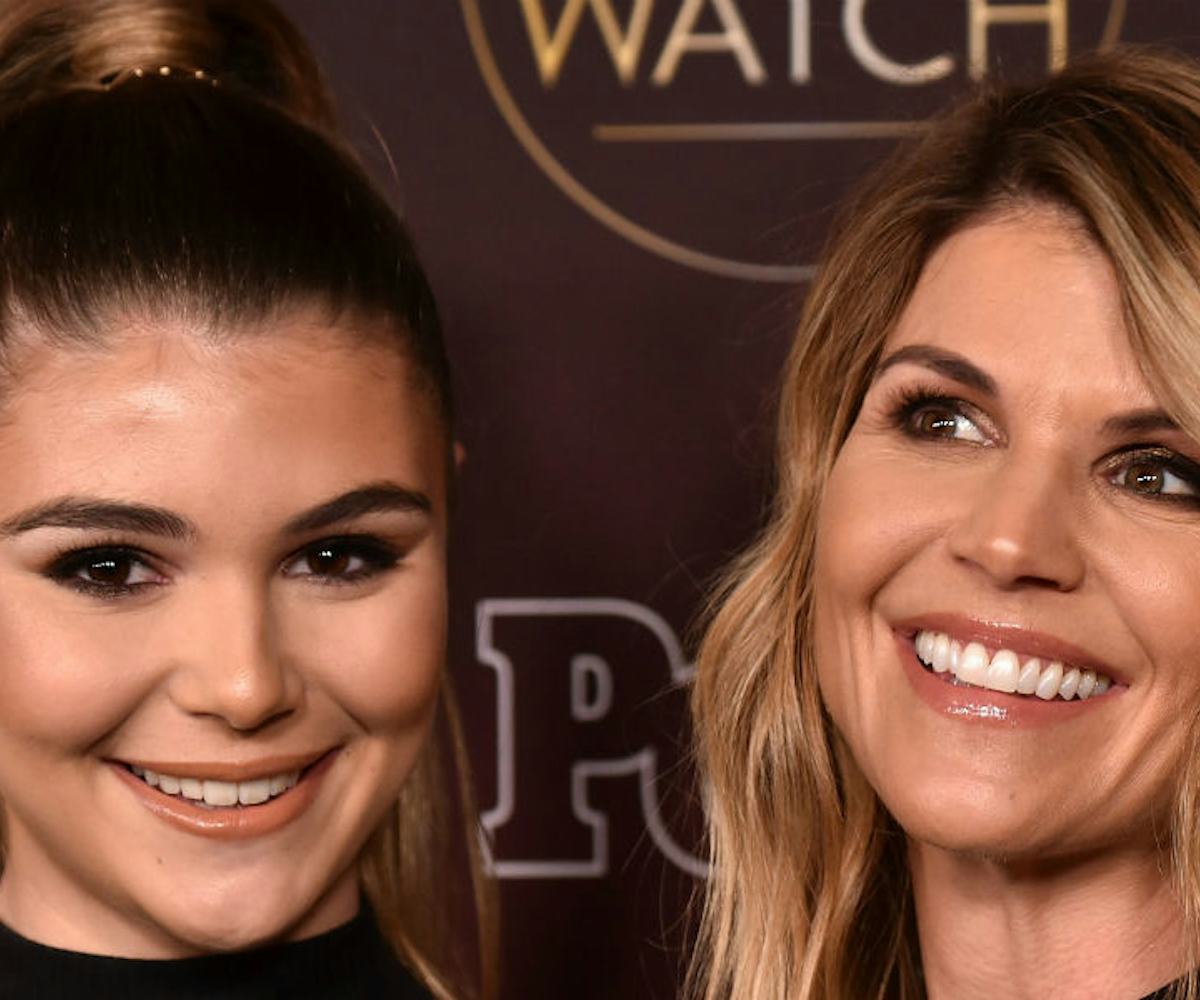 Photo by Frazer Harrison/Getty Images.
People Are Calling For Brands To End Partnerships With Olivia Jade Amid College Cheating Scandal
Lori Loughlin's daughter is under fire for getting paid to decorate the college dorm room her parents allegedly paid for her to get into
Yesterday, it was revealed that actresses Felicity Huffman and Lori Loughlin are being indicted for bribing colleges into getting their children admitted. Fuller House actress Loughlin, along with husband Mossimo Giannulli, reportedly paid $500,000 to have both of her daughters accepted into USC, one of whom is influencer Olivia Giannulli, known more commonly as Olivia Jade.
With over one million followers, Jade is one of many Instagram users who use their clout to cash in on ads and brand partnerships. Now, following the scandal, many are calling for companies like Sephora Collection, Tresemmé, and Smile Direct Club to stop working with her. One partnership that people are particularly upset about is the one Jade has with Amazon Prime Student which involves her talking about how she got her college dorm room decorated.
"There are plenty of students who legitimately work hard, make sacrifices, and give back to the community while earning their straight As and studying all summer for the SAT and ACT," one user wrote. "Please seek real students who can inspire other real hard working students to keep going."
It doesn't help that Jade has been pretty vocal about her dislike of school, saying that she doesn't "really care about school" and is more interested in the "experience of, like, game days, partying."
While Jade has disabled comments on her most recent three posts, that hasn't stopped people from tagging brands to request that they cut ties with her in the others. And, well, if her parents can afford to drop half a million just to get her into school, we think she'll be okay money-wise if these partnerships are pulled.