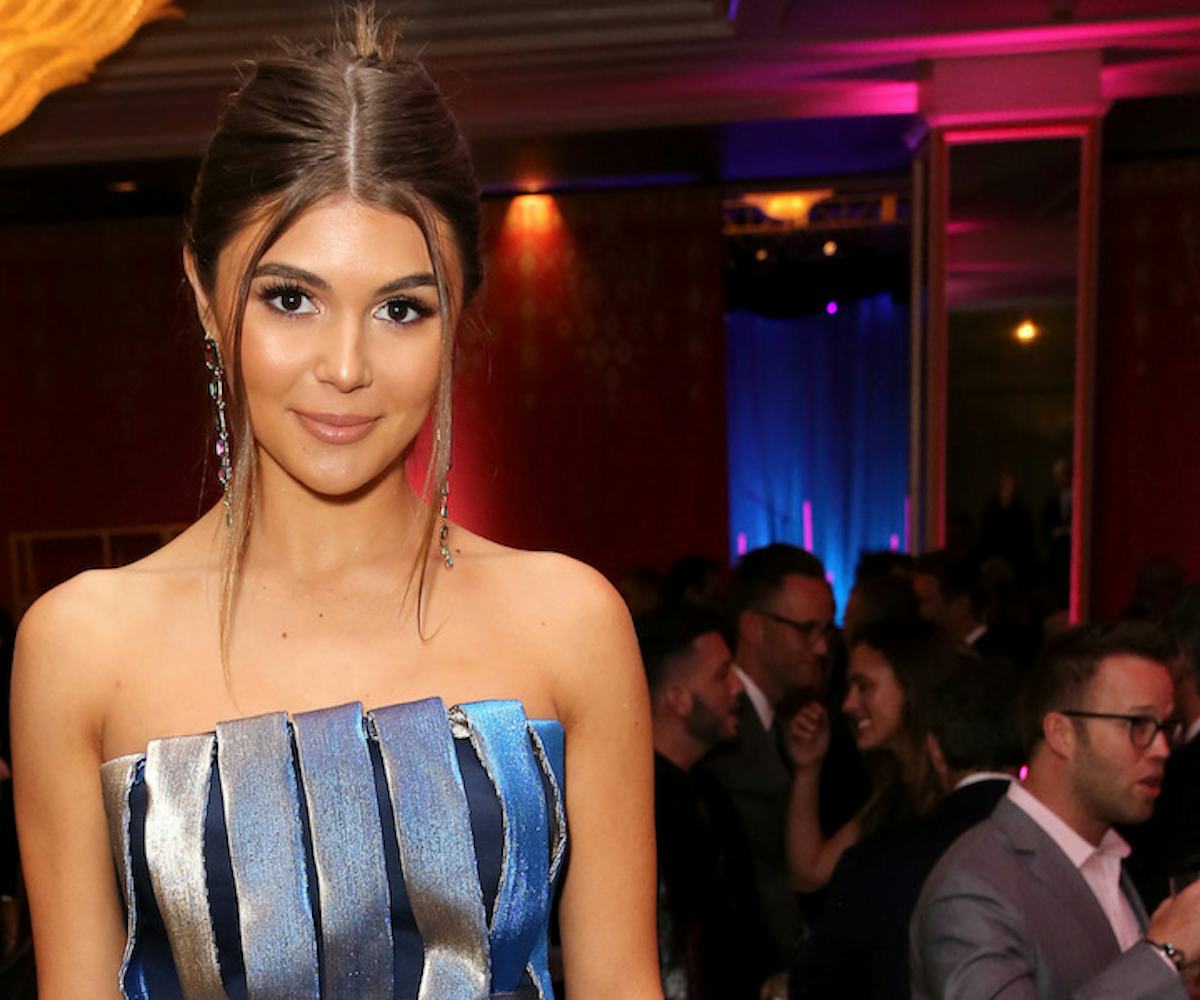 Photo by Rachel Murray/Getty Images
Olivia Jade Is Now "Begging" To Go Back To USC
Prior to the college admissions scandal, she said she doesn't "care about school"
Apparently, Olivia Jade wants to go back to school despite all those YouTube videos that suggested otherwise. Back in March, it was revealed that her mom, Fuller House actress Lori Loughlin, and dad, Mossimo Giannulli, had scammed Jade's way into the University of Southern California. Now, Loughlin faces jail time, and Jade lost out on plenty of lucrative ad partnerships.
According to Us Weekly, "Olivia Jade wants to go back to USC," per a source. "She didn't get officially kicked out and she is begging the school to let her back in." Another source though ousted Jade's real motivation to the publication. "She knows they won't let her in, so she's hoping this info gets out," they shared. "She wants to come out looking like she's changed, learned life lessons and is growing as a person, so she for sure wants people to think she is interested in her education."
Jade previously shared in a YouTube video she's in college for the "experience of like game days, partying" rather than the education. She also said, "I don't know how much of school I'm going to attend... I don't really care about school, as you guys all know." Though these statements were made prior to the scandal coming to light, her brand partnerships didn't come into question until her parents were indicted.
Right now, despite previous reports that Jade and her sister would both be dropping out of USC, Jade's enrollment has been placed on hold—meaning she cannot register for classes, or even withdraw from the school—until her parents' court case comes to a close. Then, the school will make its own decision as to how Jade will be affected. I think, either way, she should have to pay off a few of her classmates' loans for all the BS she pulled.