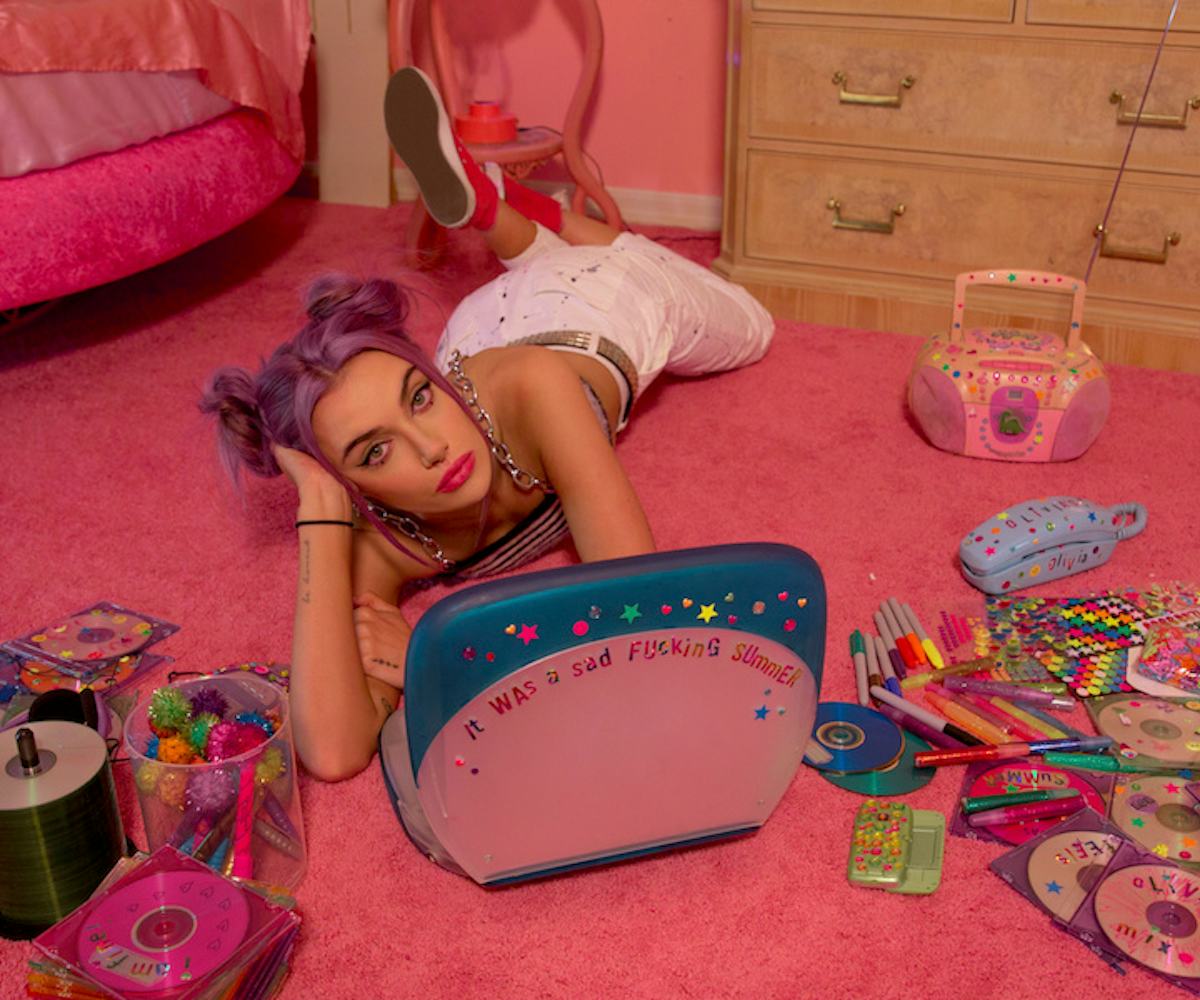 Courtesy of Olivia O'Brien
Olivia O'Brien Ends Her "Sad Fucking Summer" With A Micro-Mixtape
The two-track release is an ode to getting over your ex
Olivia O'Brien just shared her first micro-mixtape with the world, and it's the perfect throwback to summer loves and heartbreaks as we brace for their wintery counterparts. Aptly titled It Was A Sad Fucking Summer, the tape offers up two songs, one upbeat and one more brooding, both centered around the bitter end of a relationship.
On "Sad Songs In The Summer," O'Brien lists off the ex-associated things she can't do anymore, like listening to Tame Impala and drinking vodka. It's a sunny song despite being rooted in fresh wounds; O'Brien lets bittersweet nostalgia anchor the sound rather than her current emotional state. She saved that sadness for "Almost In Love," the real cry-your-eyes-out option of the two tracks. Listening to the pair back-to-back is the emotional equivalent of bumping into your ex, playing nice, and then sobbing on the Uber ride home.
"I am so excited to release my first micro-mixtape and continue to be able to express myself creatively in this new way," O'Brien told NYLON. "I've never done anything like this. At first I was afraid that people wouldn't understand my idea/vision, but now the fear has subsided and I am simply looking forward to sharing these little pieces of my life and emotions with the world."
By dropping her releases into mini mixtapes rather than as singles leading up to an album — grazing on snacks throughout the day as opposed to carbo-loading, if you will — O'Brien has found a process of sharing music with her fans that feels most natural to her. "I always felt a lot of pressure in trying to make a larger cohesive project like an album, because I am inspired by a lot of different types of music and constantly growing/changing in my life as well as my sound," she said. "It's also a quicker process to not have to wait until 10 to 15 songs are perfectly finished in order to release them. I want to be able to release my music while I am still excited about it, before it has been sitting in a Dropbox folder for a year and a half and I've already started making music I like more, that sounds different," she added.
Listen to It Was A Sad Fucking Summer below.