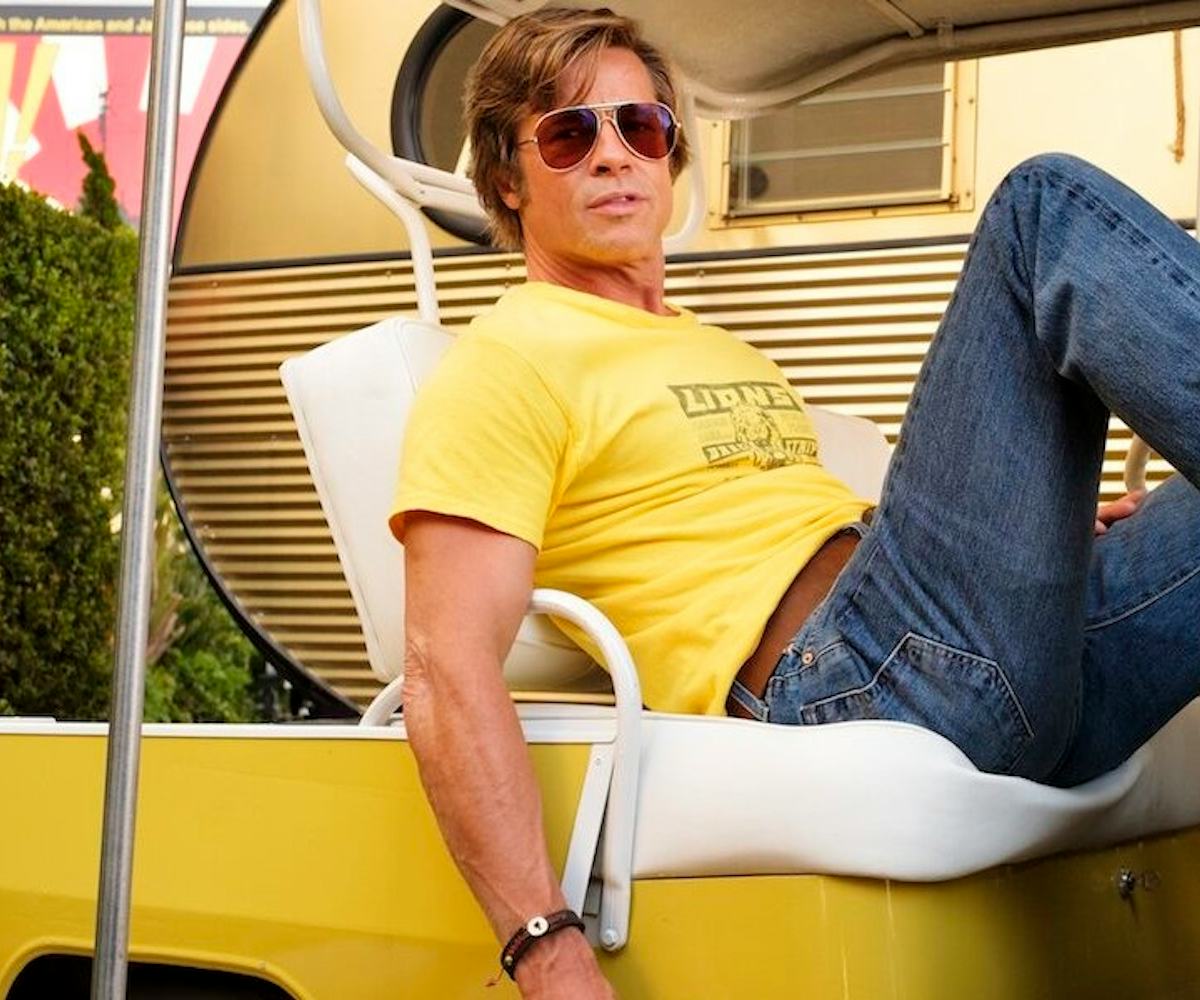 Brad Pitt Gets To Know The Manson Family In New 'Once Upon A Time In Hollywood' Trailer
We also see Margot Robbie take on Sharon Tate
The new trailer for Quentin Tarantino's upcoming movie Once Upon a Time in Hollywood gives a look at the Manson Family. In the previous clip, we saw Brad Pitt and Leonardo DiCaprio at their funniest. Now, we get to see Margot Robbie take on actress Sharon Tate, Lena Dunham become a cult member, and how the fictional and real-life story lines will intersect in the film.
Per a press release, the film—that follows a fictional story set around the time of the real-life Manson murders—"visits 1969 Los Angeles, where everything is changing, as TV star Rick Dalton (DiCaprio) and his longtime stunt double Cliff Booth (Pitt) make their way around an industry they hardly recognize anymore."
In this clip, after being introduced to Dalton and Booth, viewers get to see how the latter ends up mingling with the Manson Family. As Booth picks up a girl (Margaret Qualley) on the side of the road, he unknowingly welcomes a Manson family member into his life and begins to visit their ranch. The fiction and real-life stories intersect when we find out that Dalton lives next store to Tate, who was murdered by the members of Charles Manson's cult in 1969.
Watch the new trailer for Once Upon A Time In Hollywood ahead of its July 26 theatrical release, below.