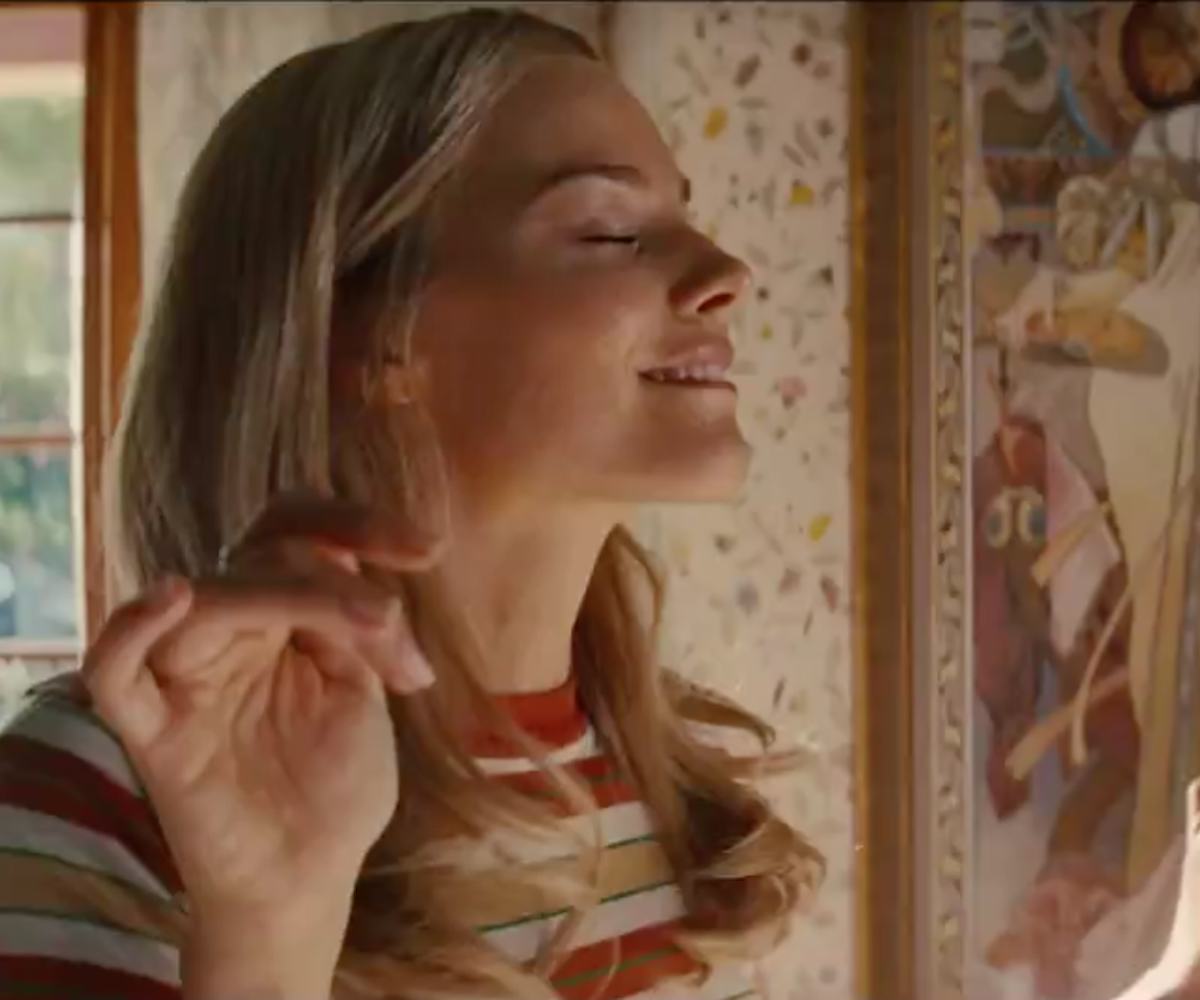 Screenshot via @LeoDiCaprio Twitter
The First Teaser For 'Once Upon A Time In Hollywood' Shows Brad Pitt At His Funniest
And Margot Robbie looks happy, but there's no way that's gonna last
Leonardo DiCaprio just dropped the first trailer for Once Upon a Time in Hollywood, Quentin Tarantino's film about the murder of Sharon Tate, and Hollywood in the late '60s.
The film stars DiCaprio as Rick Dalton, an actor made famous by starring in TV Westerns, and Brad Pitt as his stunt double and friend, Cliff Booth. The bulk of the trailer depicts their work together, giving a glimpse at their partnership and friendship. And it gives Pitt the opportunity to be funny, which is, honestly, our favorite kind of Brad Pitt. "Actors are required to do a lot of dangerous stuff. Cliff here is meant to help carry the load." When asked by an interviewer if this is how he would describe his job, Booth says, "What, carrying his load? Yeah, sounds about right."
We only get a couple of peeks of Margot Robbie as Sharon Tate, and she appears carefree and happy, like a character in a California fairy tale. Unfortunately, we know she's not going to get a happy ending.
Once Upon a Time in Hollywood premieres on July 26. Watch the first trailer, below.