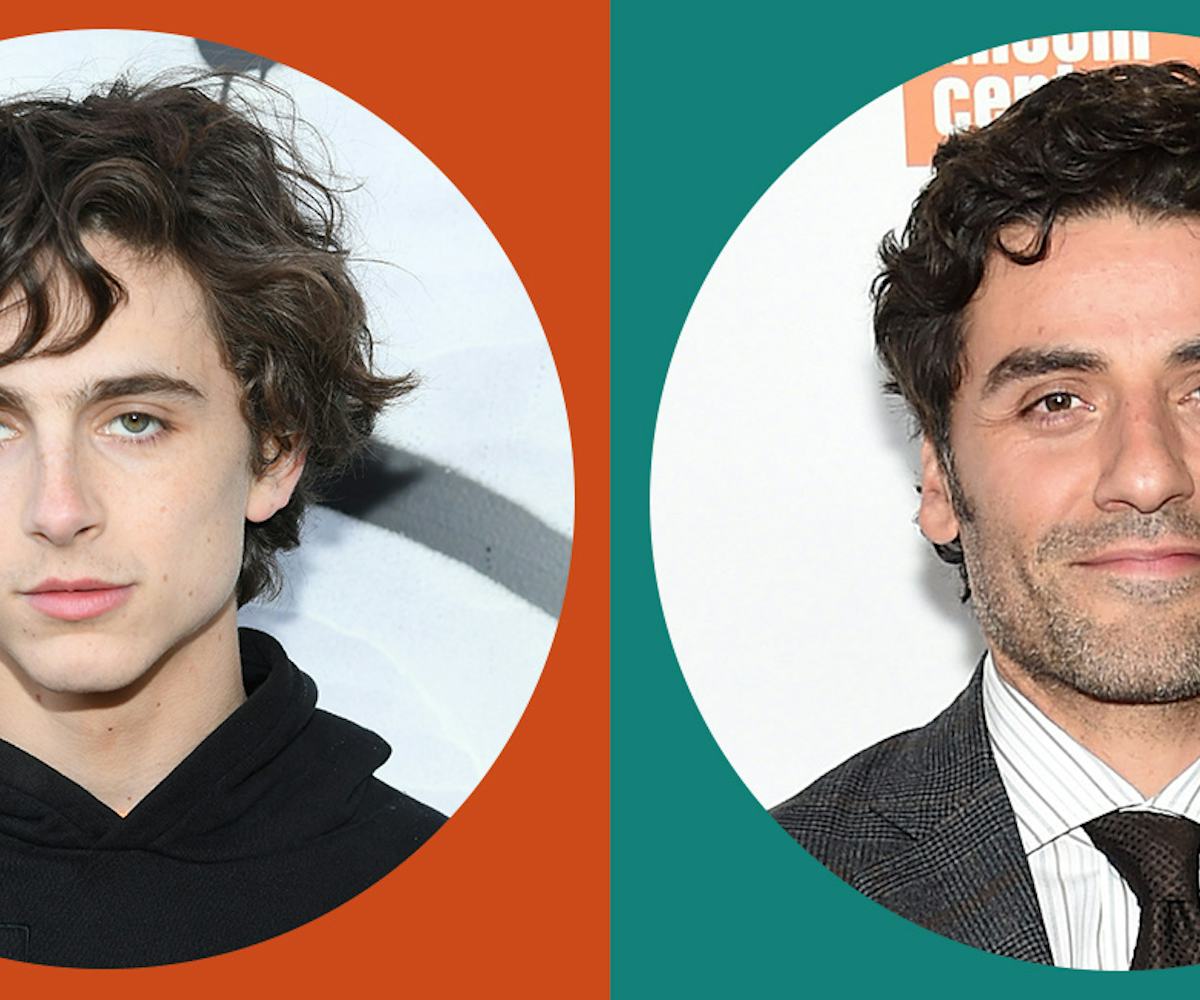 Oscar Isaac May Be Timothée Chalamet's Dad(dy) In 'Dune' Reboot
UPDATE 1/30/19 2:58pm: According to a new report by Collider, Zendaya will also potentially join the Dune reboot as Timothée Chalamet's love interest.
Oscar Isaac is now in negotiations to star alongside Timothée Chalamet in the forthcoming Dune reboot. According to Variety, Isaac will be cast as Chalamet's father, making for the hottest father-son duo ever according to Twitter.
The film, based on the novel by Frank Herbert, is a futuristic science fiction that follows the story of Paul Atreides (Chalamet), as he seeks to restore his family's power on the planet of Arrakis. Variety explains that, as other noble families struggle to take power, the movie will delve into "themes of politics, religion, and man's relationship with nature."
The one thing that is certain? Regardless of content (or quality of content), stills from this film are going to flood your social media timelines from the moment it is released. Chalamet's impossibly sculpted face, plus Isaac's everything, equals the only reason I need to watch this movie!
In the first film adaption, directed by David Lynch in 1984, Kyle MacLachlan held down the role of Paul Atreides, years before he joined the cast of Twin Peaks. The only way the forthcoming reboot could get even better would be if Maclachlan joined the cast once again in another role.