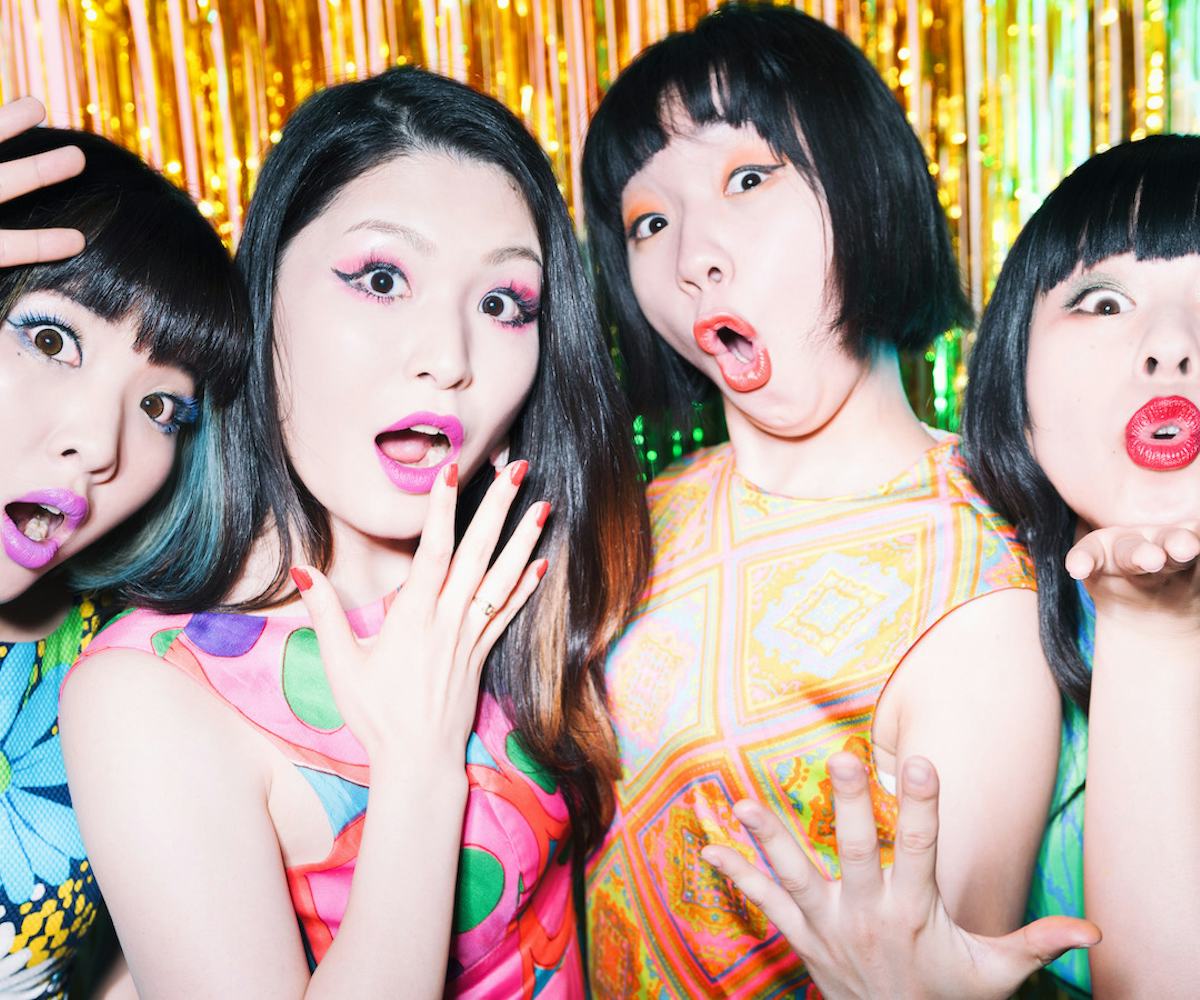 Photo by Jumei Yamada
This Riot Grrrl-Esque Song Calls Out Everyone's Bullshit
Otoboke Beaver has had enough
By now, you should already know that Otoboke Beaver demands to be heard. This on-the-rise punk rock band from Kyoto, Japan, is ready to take the States by storm this festival season with a fresh set of tunes and enough angst to get you rearing and ready to get through another presidential election cycle (too soon? Sorry). Today, they share their new single—"I'm tired of your repeating story"—off forthcoming album Itekoma Hits, exclusively via NYLON.
Otoboke Beaver is really, really tired of you repeating yourself. The track name says it all, but in case you didn't catch the vibe, they're so tired of your story that it's actually making their ears bleed. (That's actually the literal translation of some of the lyrics.)
Even if it's not about politics (which it probably isn't), it's the perfect soundtrack for disconnecting from the slew of garbage that the orange man atop the U.S. government continues to regurgitate over and over again; or even for when you're feeling over-connected and need to rage. Or, for those times when men just keep spewing that same old condescending nonsense. We've all been there.
Preorder Itekoma Hits here. Regardless of the cause of rage, let out a good scream, start head-banging, and stream "I'm tired of your repeating story" below.