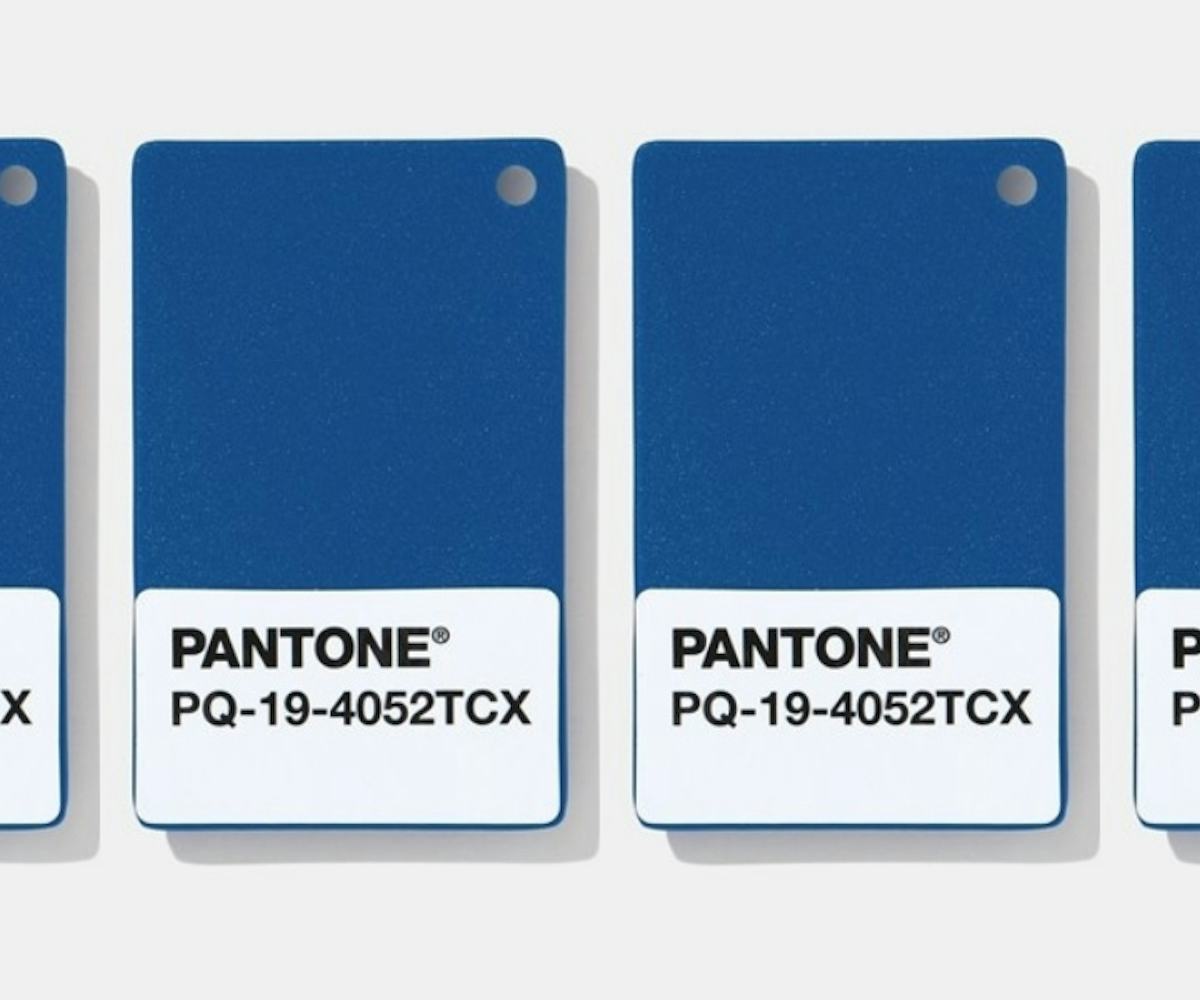 Photo via Pantone
Pantone's 2020 Color Of The Year Represents "Constancy And Confidence"
The Pantone Color Institute has announced the 2020 Pantone Color Of The Year, and it has chosen to lean into a collective yearning for "a dependable and stable foundation" in its decision-making. This year's choice — PANTONE 1904052 Classic Blue — is a stark contrast from last year's bright coral hue.
Similar to last year's color, Classic Blue was chosen in a reaction to rapidly increasing advances in technology, which "continues to race ahead of the human ability to process it all." The color is "non-aggressive and easily relatable," per Pantone, which are descriptors that sound pretty good right about now.
"We are living in a time that requires trust and faith. It is this kind of constancy and confidence that is expressed by PANTONE 19-4052 Classic Blue, a solid and dependable blue hue we can always rely on," Leatrice Eiseman, executive director of the Pantone Color Institute, stated in the announcement. "Imbued with a deep resonance, Classic Blue provides and anchoring foundation. A boundless blue evocative of the vast and infinite evening sky, Classic Blue encourages us to look beyond the obvious to expand our thinking; challenging us to think more deeply, increase our perspective and open the flow of communication."
Learn more about the color of the year here.