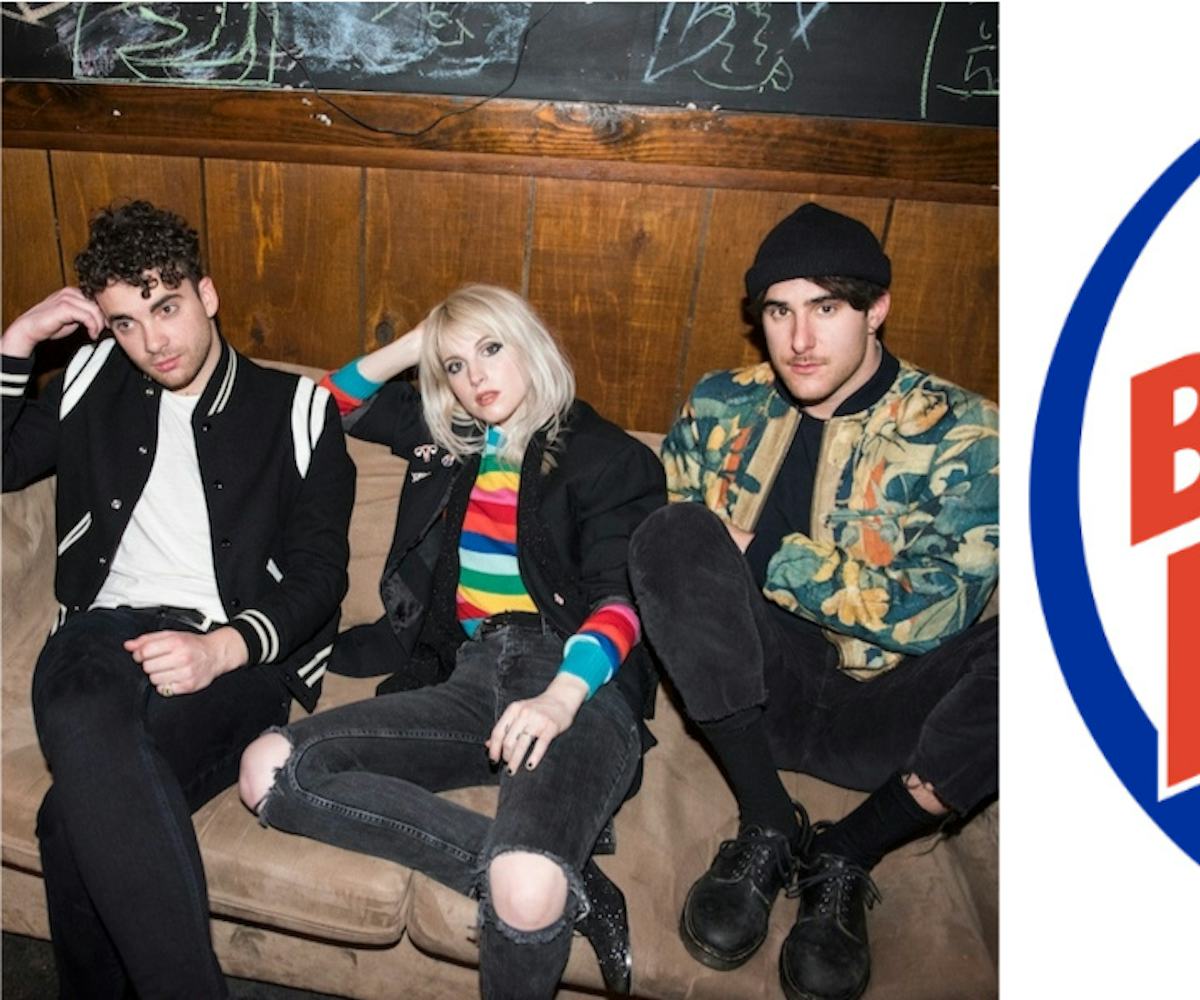 Photo by Lindsey Byrnes, Photo via @BurgerKing on Twitter
Paramore's "Fake Happy" Meal Is The Best Crossover That Never Was
Burger King announced yesterday that it will now serve "Real Meals," meals for when you're not happy, as part of Mental Health Awareness Month and in partnership with Mental Health America. Had it come out sooner, though, Paramore's Hayley Williams had the perfect crossover sponsorship to suggest.
"No one is happy all the time," the new Burger King ads read, which echoes the sentiments expressed in every breath of Paramore's After Laughter album. The caption underneath the ad—which shows whooper meal boxes labeled Pissed Meal, Yaaas Meal, DGAF Meal, Salty Meal, and Blue Meal—reads, "Not sure who needed to hear this today, but it's ok not to be happy all the time. All that matters is that you #FeelYourWay." It's really kind of endearing... if you forget it's tied to capitalism.
After Williams saw the ad on Twitter, she responded: "After Laughter album cycle ends: BK starts serving a vegan burger and the 'unhappy meal'... we coulda had it all." She's right, based on the album titles, there could have been a "Fake Happy Meal," a "Hard Times Meal," or even a "No Friend Meal" for nights when you're eating alone. Fans went ahead and whipped up some edits of what the meals might have looked like, in the primary brights of the After Laughter aesthetic, with titles like the "Fckin Rock Bottom" meal.
I know that After Laughter is kinda over, but Burger King, please make this happen.