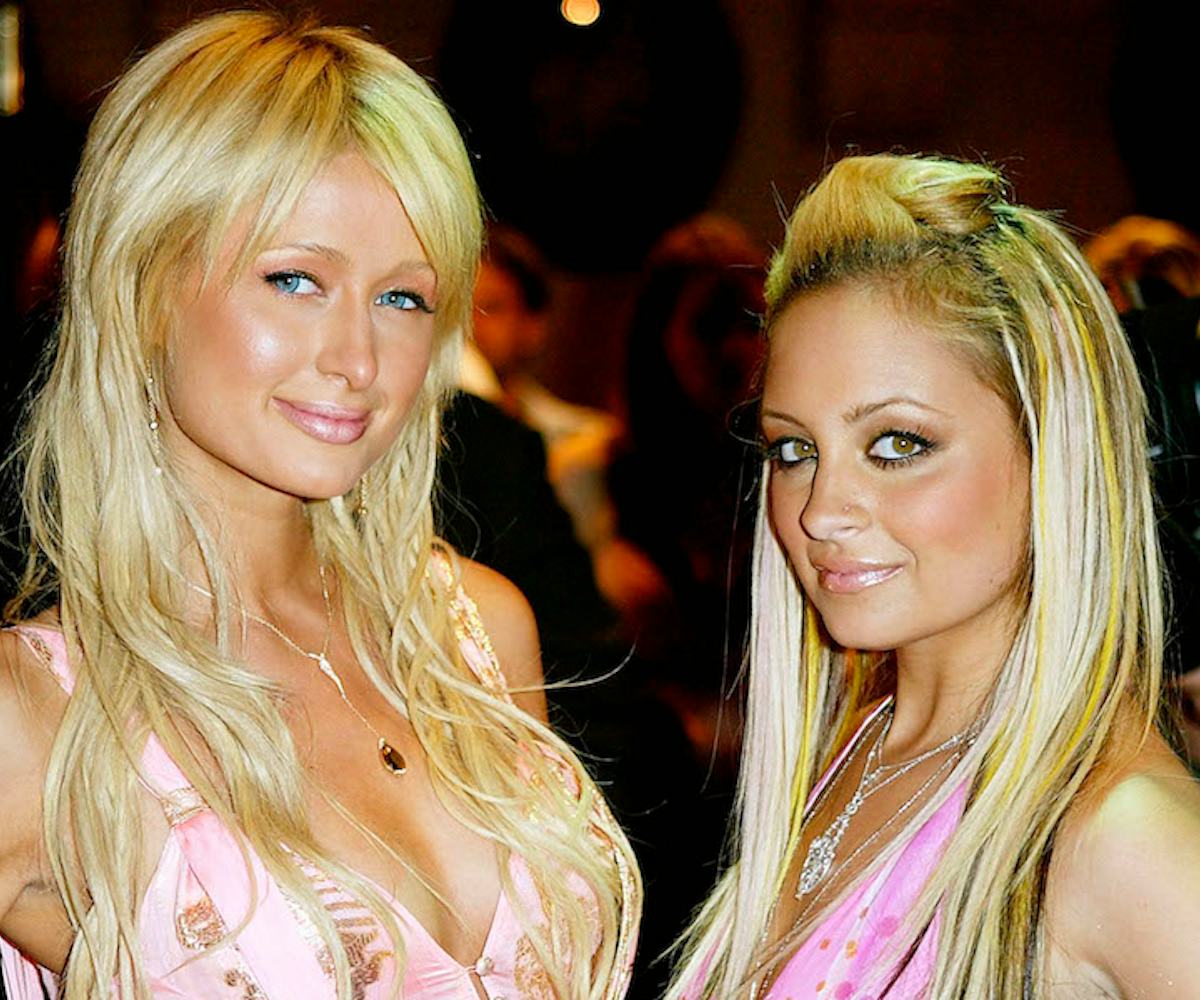 Photo by Frazer Harrison/Getty Images
Paris Hilton Responds To Rumors Of 'The Simple Life' Reboot
Emotions ran high amongst early '00s reality television fans yesterday on Twitter when it appeared that The Simple Life would be returning once more. An account by the name The Simple Life tweeted an image of Paris Hilton sitting next to frenemy Lindsay Lohan with the caption "keep your friends close, and your enemies closer," and fans couldn't help but imagine a world where the two joined forces for the reboot and brought back Hilton's original partner in crime, Nicole Richie. Hilton has now responded to the rumor, and unfortunately, the truth behind the matter is so *not* hot.
The account did a pretty convincing job at hyping up the project, despite being unverified. It only followed Lohan, Hilton, and Netflix, which led many to believe that the streaming giant was bringing back the thing the world needs most right now.
Hilton burst all of our bubbles, though. "FYI, Someone has made a fake fan account & invented this #TheSimpleLife rumor," she wrote on Twitter. "There is no truth to it. Yes, I love that show & I was approached again to do it. But I had to say no as I have an extremely busy work schedule traveling the world running my empire. #GirlBoss." Okay, Paris, but hear me out—doesn't every #GirlBoss need a little time to unplug in nature, even if a few cameras are around to capture it?
Given that Hilton unnecessarily called Lohan "lame" and "embarrassing" just this May, after feuding more than a decade prior, during an appearance on Andy Cohen's Watch What Happens Live, we thought there could have been some truth to the rumor. It would only make sense to rehash the long-forgotten beef in anticipation of kicking it on a farm together.