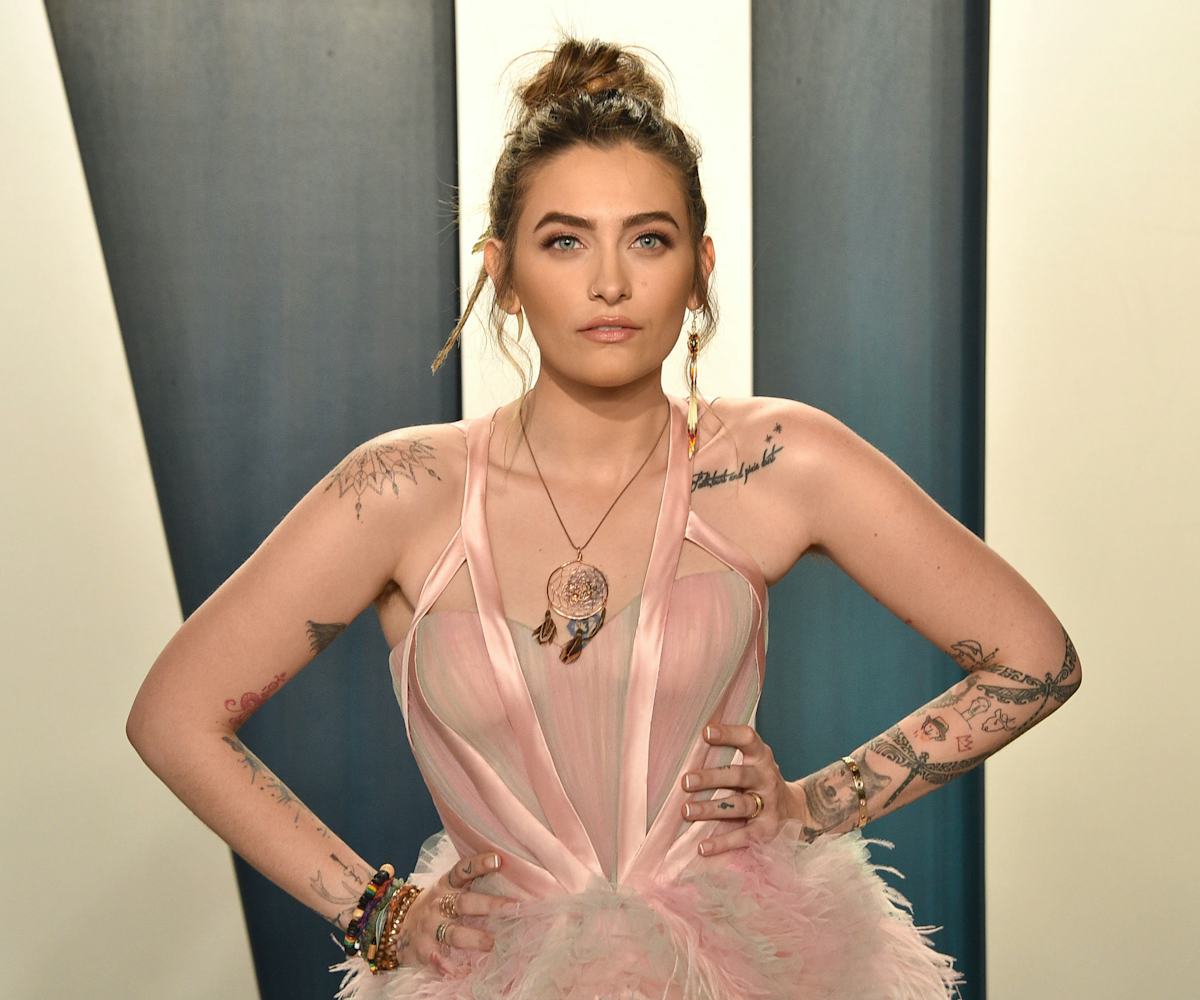 Photo by David Crotty/Patrick McMullan via Getty Images
Paris Jackson's New Tattoo Took Inspiration From "Lord Of The Rings"
She showed off her latest ink on Instagram
For the most recent addition to Paris Jackson's tattoo collection, the star took a cue from one of the world's most celebrated book series. On the morning of March 19, Jackson shared a snap of her new tattoo — a line from The Lord of the Rings: The Fellowship of the Ring. The ink, which adorns the left side of her neck, joins the celeb's growing number of tattoos on her arms and chest.
In the photo shared to her Instagram Story, Jackson posed a selfie, holding her hair back to show off a new tattoo. Tagging @TattooMania25 in the post, she showed followers her chosen quote — "a light from the shadows [shall spring]" — written with brown ink. As The Daily Mail noted, the quote was done using the Elvish alphabet and language from the series.
Jackson didn't detail what inspired her to get the new tattoo, but she has shown an adoration for all things LOTR in the past. Back in October, she dressed as Gandalf the Grey from the series for a Halloween party, and in September, she spent some time with the films, tweeting, "Re-watched all three hobbits last night and now almost done with the fellowship of the ring. we're re-watching all of them lol."
Take a look at the new tattoo via Jackson's Instagram Story post, below.