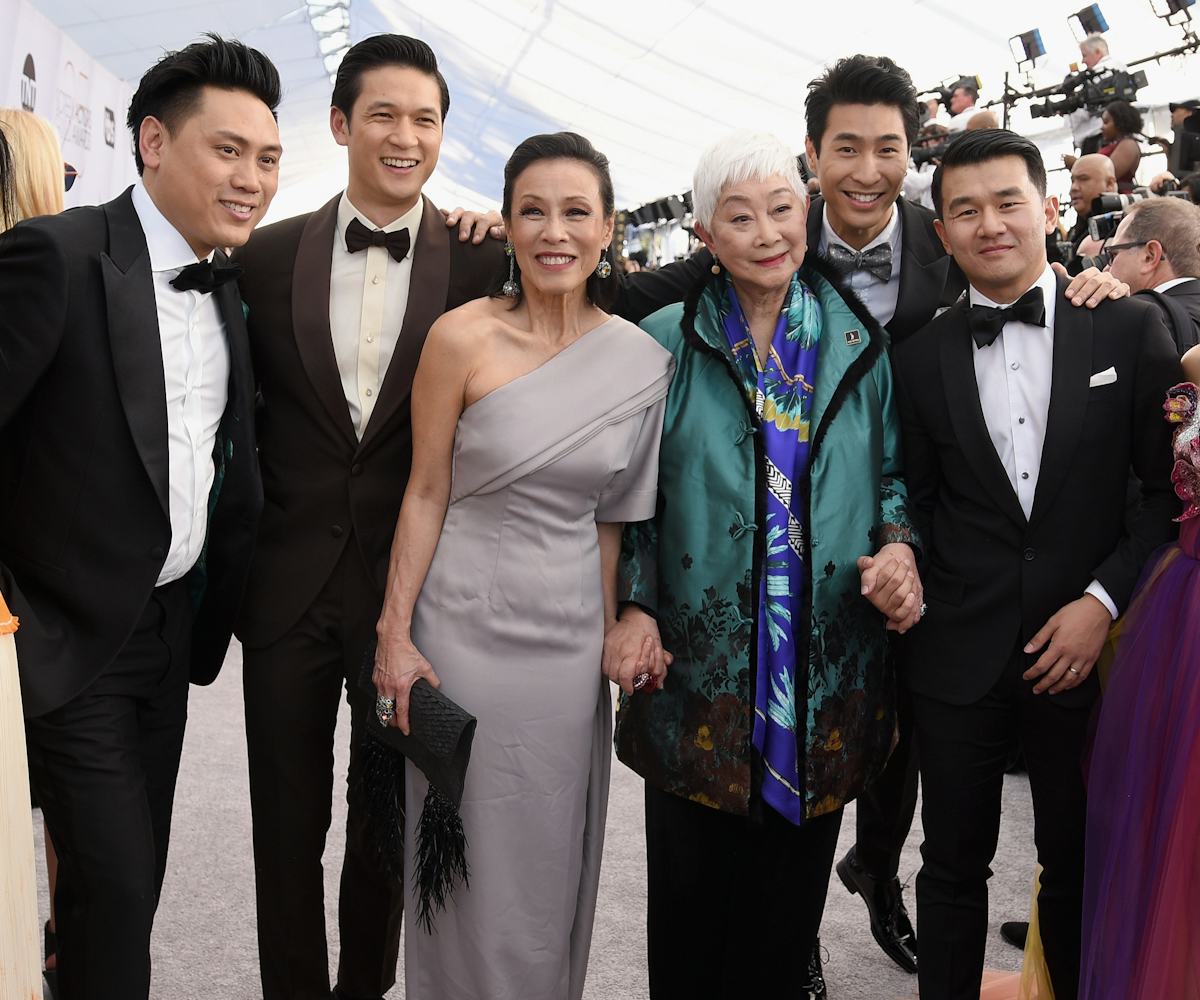 Photo by Presley Ann/Getty Images
'Crazy Rich Asians' Actors Call Out 'People' For Misidentifying Cast
"You straight up threw a bunch of yellow names up and hoped they'd stick"
Crazy Rich Asians actor Ronny Chieng has called out People for misidentifying multiple costars during SAG Awards coverage. This comes mere days after fashion watchdog Diet Prada pointed out Voguehad misidentified Tan Kheng Hua and Gemma Chan as Michelle Yeoh and Liv Lo, respectively.
Two of the actors that People identified as being in the Crazy Rich Asians cast were not even in the movie. Chieng was listed as Randall Park and his wife, Hannah Pham, as Jae W. Suh. Suh is best known for her work in Netflix series Friends from College; her husband Park stars in Fresh off the Boat. Similar to Vogue, People identified Hua as Yeoh, despite them looking nothing alike.
Remy Hii, also in Crazy Rich Asians, criticized People further. Hii pointed out the hypocrisy of referring to it as an "honest mistake," as this almost never occurs with countless white male actors who look very similar. In a follow-up tweet, Hii wrote, "This wasn't even a case of mistaken identity, you straight up threw a bunch of yellow names up and hoped they'd stick."
People has since fixed the identifications in the SAG photo round-up, however, not without another misstep. At the time of HuffPost's coverage, Pham remained unidentified in People's photo but has since been added to the caption.