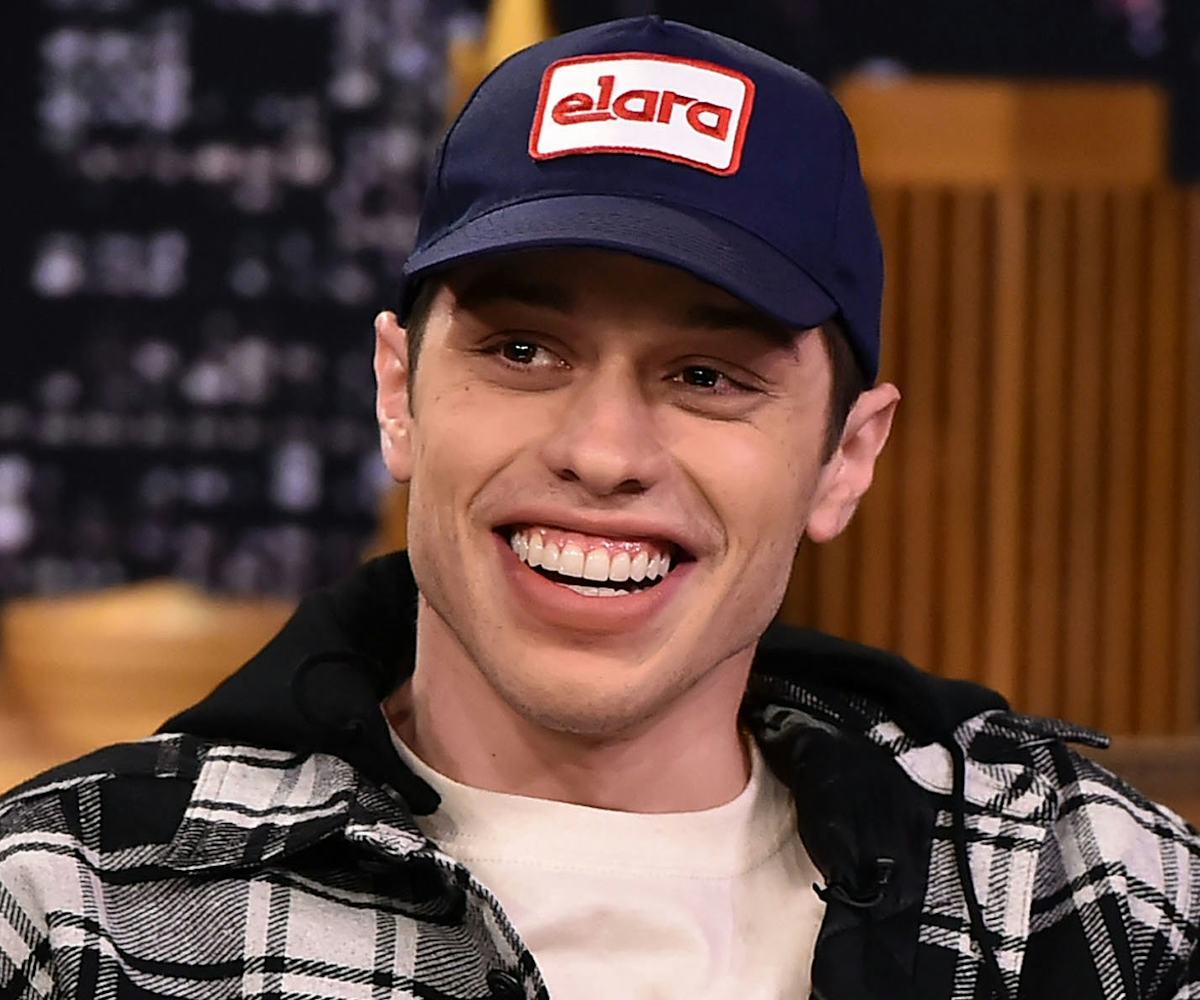 Photo by Theo Wargo/Getty Images for NBC
Pete Davidson Says His Dick Isn't As Big As Ariana Grande Let On
And has a theory for why Grande claimed that
Pete Davidson is trying to rid himself of his big dick energy: In a stand-up set over the weekend, the comedian spoke pretty candidly about what he's packing. And it's not as much as Ariana Grande made it seem when they were together.
Grande previously revealed, in a since-deleted tweet, that Davidson's dick is 10 inches (which sounds... painful), and also alluded to its size in the music video for "thank u, next," writing the word "HUUUUUGE" on his Burn Book page. According to People, Davidson addressed the jokes about his physique in the set, noting that since Grande is so petite, "everything is huge to her."
"I don't like that she talked all that shit for my penis," he continued, calling it a "mean," yet "genius," gesture. He does have another theory for why Grande said that he's bigger than he says he is: "Why would she tell everyone that I have a huge penis?" he says "So that every girl who sees my dick for the rest of my life is disappointed."
Now that Davidson, the original holder of big dick energy, has given up his throne, I'm hoping that we can just stop talking about celebrity dicks altogether.