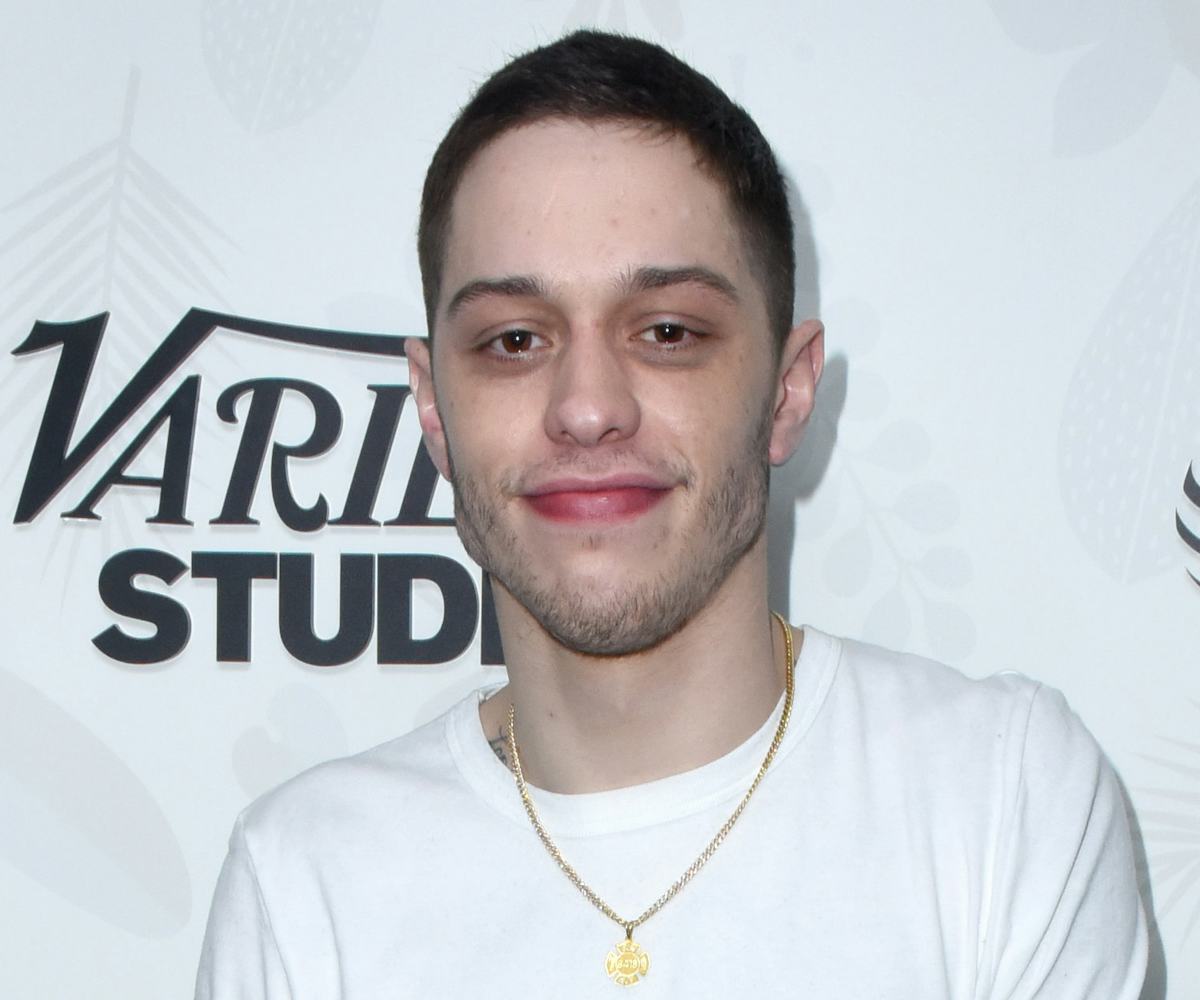 Photo by Vivien Killilea/Getty Images
Could Pete Davidson Leave Ariana Grande Out Of The Movie Based On His Life?
According to a report, he is working on one with Judd Apatow
Pete Davidson is teaming up with Judd Apatow to put his life on the big screen. According to a new report by Entertainment Weekly, Davidson will co-write and star in a film loosely based off his own life, and it's already set to start shooting in New York City once summer rolls around.
Davidson has been riding the jokematerial that came from his broken engagement to pop star Ariana Grande since they split in October, so it wouldn't be surprising if he wrote this very short period of his life into the film. But, like, could he please not? Davidson has plenty of material from the rest of his life that he has delved into with his comedy in the past, including his mental health struggles and, as EW pointed out, his father's death on 9/11, so perhaps we can finally let BDE rest.
Ari also has plenty to keep her busy at the moment, including her misspelled tattoo and bop after bop (her new album comes in just over a week!). No need for Davidson to rehash stale material for clout and add more messiness back to her life!
Davidson currently stars in Big Time Adolescence, a feature film which premiered at Sundance Film Festival earlier this week, and continues to bring his slacker-brand of humor to Saturday Night Live as a cast member weekly. Previously, he played a small role in Set It Up.