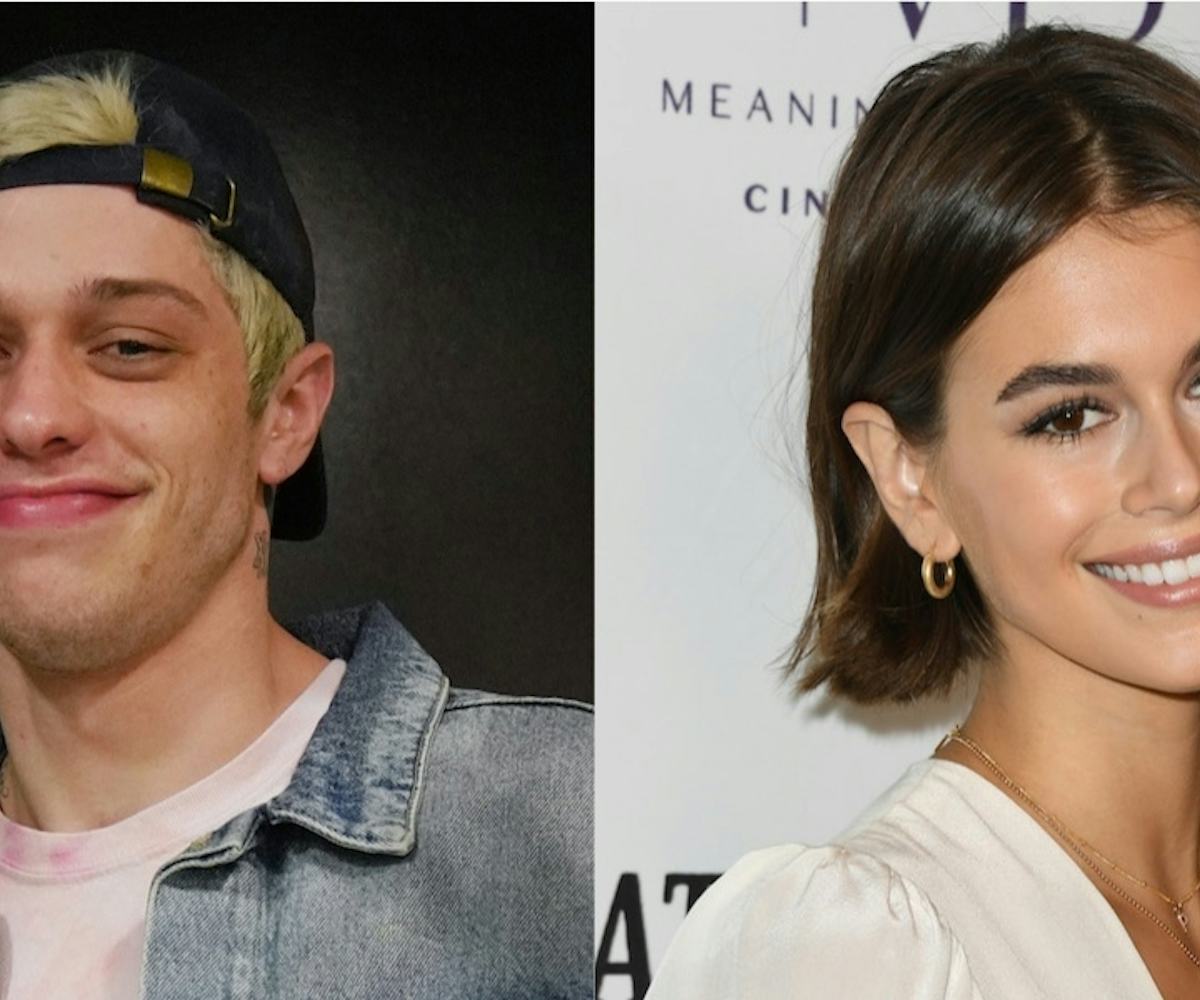 Photos by Rosalind O'Connor/NBC/NBCU Photo Bank via Getty Images, Jon Kopaloff/FilmMagic
It's Official: Pete Davidson And Kaia Gerber Are A Thing
They were spotting holding hands upstate
Like clockwork, Pete Davidson has once again mysteriously stolen the heart of another gorgeous young starlet; this time, supermodel-in-the-making Kaia Gerber. According to Page Six, the pair were spotted holding hands, fingers interlocking, at a grocery store in Upstate New York. So, yeah, it looks like it's official.
While this pairing does come as something of a shock, the internet has sensed this coming on for awhile now. In late October, Davidson was spotted leaving Gerber's New York City apartment building. Then there was lunch. And just a week ago, Davidson flew to visit her in California, shortly after which Gerber was spotted wearing a "P" necklace at a red carpet appearance. And as this newly photographed hand-holding would indicate, P does, in fact, stand for Pete.
The world's fascination with Davidson and his above-average dating life dates back to the summer of 2018, when he partook in a whirlwind romance with pop star Ariana Grande, even becoming engaged to be married for a short period of time. That first romance was bountiful in its internet gifts; it gave us BDE, butthole eyes, and too many fan theories about thank u, next. Davidson's subsequent relationships with Kate Beckinsale and Margaret Qualley weren't as fun to watch in real time online, save for that one awful makeout meme — and only time will tell what memes are to come from this blossoming romance.